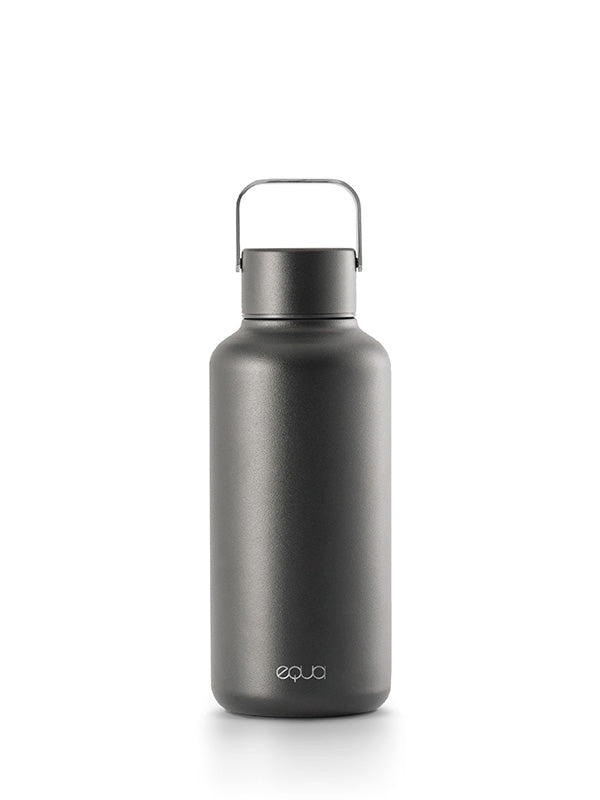 Equa
Timeless Dark Stainless Steel Bottle - 600ml
Meet the lightest and sturdiest water bottle out there. It has a timeless design, is extra light, and is space-saving. Made to stand the test of time - Timeless Dark Stainless Steel Bottle has everything you could ask for.
Product Dimensions
Volume - 600ml
Diameter - 7cm
Height - 19cm
Care Instructions
Wash regularly with soap and warm water. For a deep cleaning use EQUA clean tablets or Clean my bottle. Not dishwasher safe. When your bottle is not in use, store it without the cap on to allow the inside to dry out
Materials
Bottle: Stainless steel Lid: Stainless steel, Tritan, Silicone ring.
Free Shipping on all orders above 100 OMR, for more information, click here
Free Returns within 15 working days.If you experience any issue with your order, please email on customercare@thebubblewrap.com and for more info click here.