Showing 40 of 144 products
Showing 40 of 144 products
1 - 40 of 144 results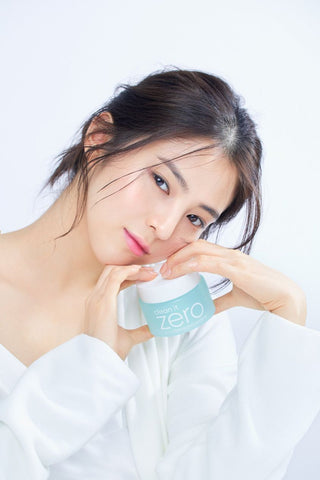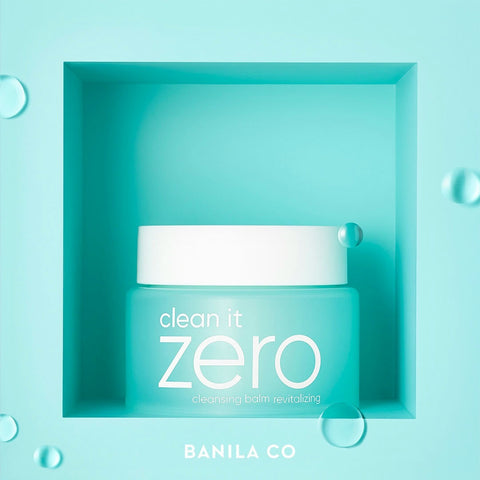 Fast Selling
9- Step Radiant Skincare Routine : Complete Guide
Ever wished for a single and all-encompassing skin care routine that could work wonders for your skin? Your search ends here. This guide will unlock the secrets of achieving and maintaining healthy, radiant skin. Embrace this routine to witness a transformation that enhances your skin's beauty and elevates your confidence and well-being.
Building a Skincare Routine: Why Do You Need It
Before you start with a daily routine, you need to understand purpose of skin care routine. Chalking out a routine for your skin is more than just catering to the surface-level needs of your skin. While beauty remains at the forefront of the routine, the purpose of it extends far beyond that. Taking care of skin makes it look more youthful. With age, cell regeneration power reduces. So, it becomes imperative that you have a simple beauty skin care routine that is also effective.
How to build such a routine? The key is to have an all-encompassing routine with steps that target all your skin issues. You must also have products that prevent skin issues from recurring. Read on for the ultimate skincare routine guide with essentials from The Bubblewrap site.
9 Steps to Achieving Healthy Skin :
Wipe Away the Day: Make-up Remover Magic
Starting your skincare routine with a quality make-up remover like The Face Shop Rice Water Bright Lip & Eye Make-up Remover is paramount. This initial step ensures that your skin is a clean canvas, free from makeup, dirt, and impurities accumulated throughout the day. Removing makeup prevents clogged pores and allows subsequent skin care products to penetrate effectively. Moreover, this practice prevents skin irritation, breakouts, and premature aging caused by leaving make-up on overnight. By prioritizing make-up removal, you set the stage for a skincare routine that maximizes the benefits of subsequent products, unveiling a naturally radiant complexion and promoting overall skin health.
Pristine Canvas: Cleanser Chronicles
Following make-up removal, incorporating a cleanser is vital for optimal skin health. While the makeup removers remove the surface impurities, a cleanser delves deeper, purging the remaining dirt and oil from your skin. This two-step skin care process ensures a thorough cleansing, preventing pore congestion and promoting a balanced complexion. Cleansing after makeup removal preps the skin for subsequent treatments, enhancing its absorption and efficacy. By embracing this dual cleansing approach, you pave the way for healthier skin. You can invest in a set of products that carry a cleanser. Once you have a fresh canvas, you can focus on and treat specific skin issues. If you have blemishes or blackheads, you can target them with certain products.
Banish the Blues: Unmasking Blackhead Remover Secrets
The next step of skin care is more of a targeted area problem. You must have tried to squeeze those out. It can be painful. Instead, try proper tools to tackle blackheads. From nose strips or exfoliating liquids- such alternatives can remove blackheads without irritating your skin. You can gently remove the blackheads with products like Innisfree Volcanic Blackhead 3 Step Program and COSRX BHA Blackhead Power Liquid. Blackheads can lead to enlarged pores, breakouts, and uneven complexion.
Your skin will feel and look refreshed and rejuvenated. Embracing blackhead removal as a part of your skin care routine contributes to a clearer, more radiant complexion. With the skin feeling clear, it is time to hydrate it.
Sheet Masks: Skin Rejuvenation Unveiled
As stated before, hydration is essential to your skin's health. One way you can get instant hydration is through sheet masks. Sheet masks are insanely hydrating and directly offer a potent dose of moisture to your skin. Infused nourishing serums and sheet masks like The Face Shop Real Nature Pomegranate Face Mask and The Face Shop Real Natural Mask Potato create a barrier that locks in hydration. It promotes deep absorption and prevents moisture loss. By adhering to your skin's contours, sheet masks deliver active ingredients effectively, revitalizing and plumping your complexion.
Integrating masks like Tonymoly Master Lab Mask Sheet (Collagen) into your brightening skin care routine provides instant hydration. It addresses dryness, dullness, and fine lines. With regular use, you can enhance your skin's elasticity. You can achieve lasting hydration with these masks. As your skin revels in the nourishing benefits of hydration, it is essential to extend this care to your delicate under-eye area.
Eyes Speak Louder: Enchantment of Eye Creams
Eye creams reduce puffiness around your eyes and are an inescapable part of your routine. Non-greasy and fast-absorbing, they minimize appearance of dark circles. They are an additional source of moisture to your eye area. Acting as a protective barrier, they smoothen wrinkles out. It reduces visible signs of aging, making your under eyes look plumper. Skin care products like Some By MI Retinol Intense Eye Cream reduce puffiness making your eyes radiant and youthful.
Hyaluronic Hero: Serum for Hydration
As you nurture the sensitive skin around your eyes, incorporate a hyaluronic serum. Its exceptional hydration prowess refreshes, plumps and rejuvenates your skin. Add this serum to your beauty care vanity for its ability to make your skin healthy. Invest separately in a hyaluronic serum, COSRX The Hyaluronic Acid 3 Serum, or other infused products. It conceals scars and repairs your skin. The moisture-retaining magic of hyaluronic acid is further amplified when paired with toner. This synergistic combination replenishes skin's hydration and primes it,giving your skin a renewed, dewy vibrancy.
Tone Up: ELevate Your Skincare with a Perfect Toner
Toning helps you to balance your skin's pH levels, hydrate and prep the skin. It allows better absorption of other skin care products. You can choose specific toners to address your skin problems. For instance, with a toner, Some By MI AHA.BHA.PHA 30 Days Miracle Toner reduces blemishes and brightens your skin. After prepping your skin with toner, add the penultimate touch to the skin care routine. The following essential step seals the benefits, locking in hydration and nutrients to unveil a radiant, well-nourished complexion.
Moisture Magic: Marvel of Nourishing Moisturizers
To calm and hydrate your skin, use a moisturizer. It acts as a skin barrier that keeps your skin supple in moisture. This product in your skin care routine provides direct hydration to reduce trans-epidermal water loss. As a protective firm, it also covers small skin fissures. Moisturizers cause extreme dryness and oiliness in your skin. Tackle them with a good moisturizer like Heimish Watermelon Moisture Soothing Gel Cream. Regularly using a quality skin care cream is vital to maintaining skin health, radiance, and overall well-being. The last step of this routine is to focus on lip care. Find out how you can care for your lips just like the rest of your face.
Pamper Your Pout: Balms That Are Elixir for Your Lips
Having lavished your skin with moisturizer, extend the care to your lips with a soothing lip balm. This concluding touch ensures a comprehensive skincare routine, leaving every aspect of your complexion well-nourished, protected, and ready to face the world. A hydrating lip balm in your skin care vanity, like Tocobo Powder Cream Lip Balm from The BubbleWrap, will moisturize and revive chapped lips. Your lips are susceptible and are prone to dryness. Ignoring can make it crack and even bleed. Use a lip balm with natural ingredients like beeswax. It leaves a thick coat of moisture on your lips, hydrating them.
Conclusion
As we conclude our lip care segment, we wrap up our transformative skin care journey. By embracing this all-encompassing routine, you're not just nurturing your skin; you're cultivating a radiant canvas that mirrors your inner vitality and self-care, ready to face each day with renewed confidence.