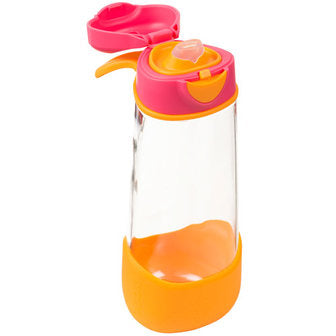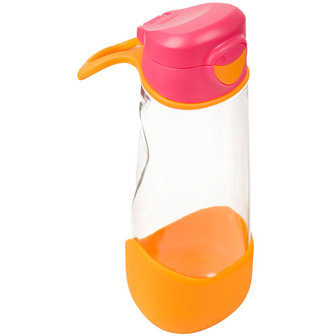 B.Box
Strawberry Shake Sport Spout Bottle (600ml)
Stay Refreshed and Energized with the Strawberry Shake Sport Spout Bottle - Fuel Your Active Lifestyle with a Burst of Berry Goodness.
Product Description
• Perfect for combatting big thirsts, the 600ml sports spout is a bigger bottle for bigger kids.
• It offers no-fuss easy flow drinking in the unique ergonomic triangle bottle.
• Its silicone spout requires no compression, and features a slight valve to prevent spills.
Product Dimensions
Volume - 600ml
Length - 8.6cm <
/p>
Width - 7.8cm
Diameter - 23cm
Materials & Care Instructions
bottle made from Tritan™, bumper and fliplid, made from PP and TPE, spout made from silicone, main lid made from PP. Alwways clean the product before using for the first time. Keep all components in a dry play away from direct sunlight or source of direct heat. Dishwasher safe(top rack only) or hand wash in warm and soafy water and rinse thoroughly. Do not use abrasive agents or scourers. Is your sport spout leaking or flip lid not closing? We recommend disassembling your drink bottle to ensure the silicone spout mouthpiece is inserted correctly. Unscrew the lid and pull on the tab on the underside to release the silicone spout from the lid. Then to reassemble, firmly push the silicone spout mouthpiece up into the lid until it 'pops' into place.
Free Shipping on all orders above 100 OMR, for more information, click here
Free Returns within 15 working days.If you experience any issue with your order, please email on customercare@thebubblewrap.com and for more info click here.