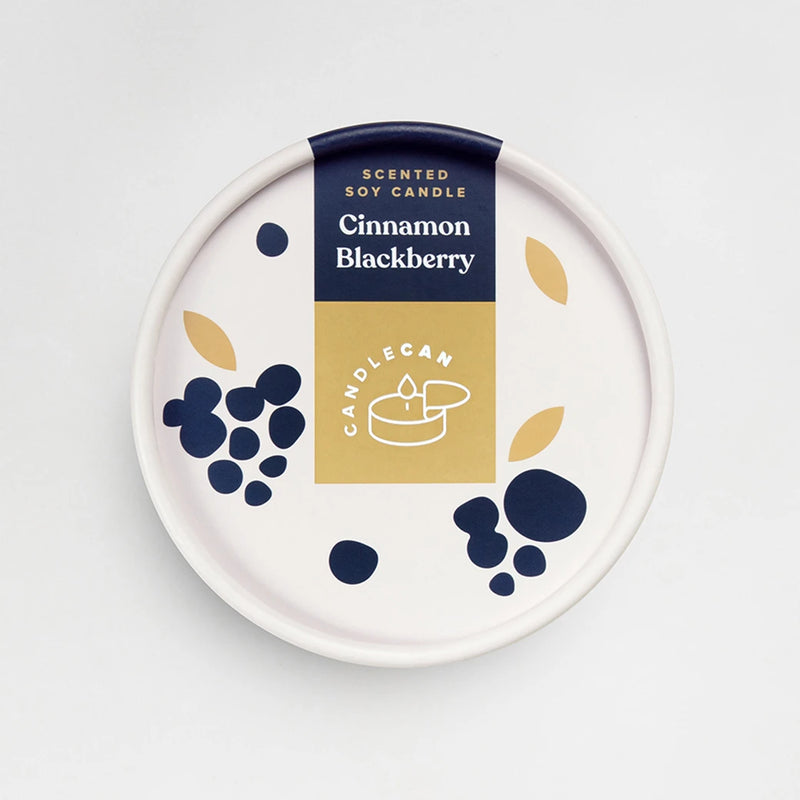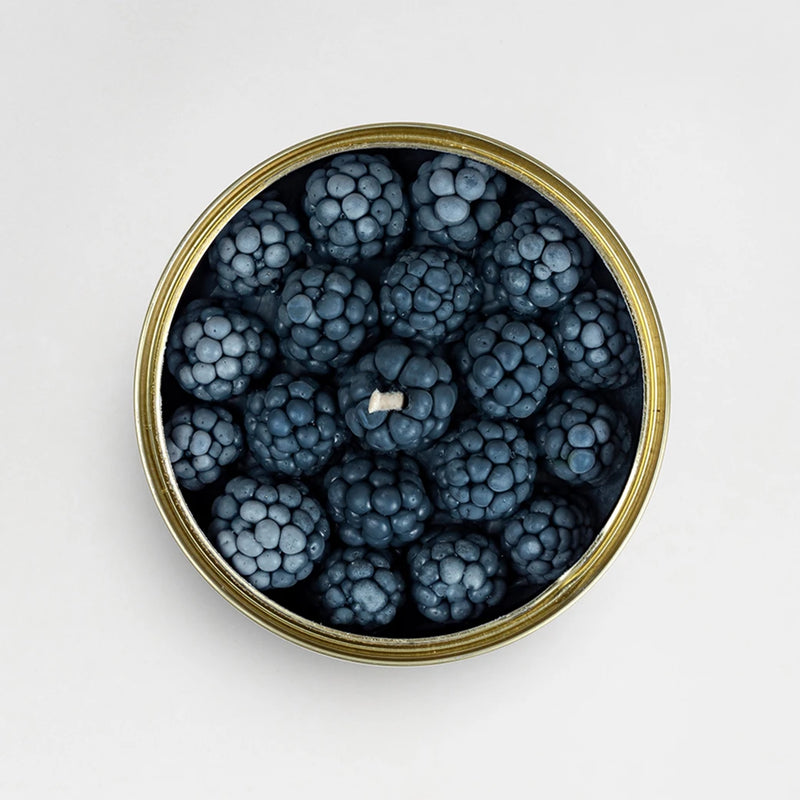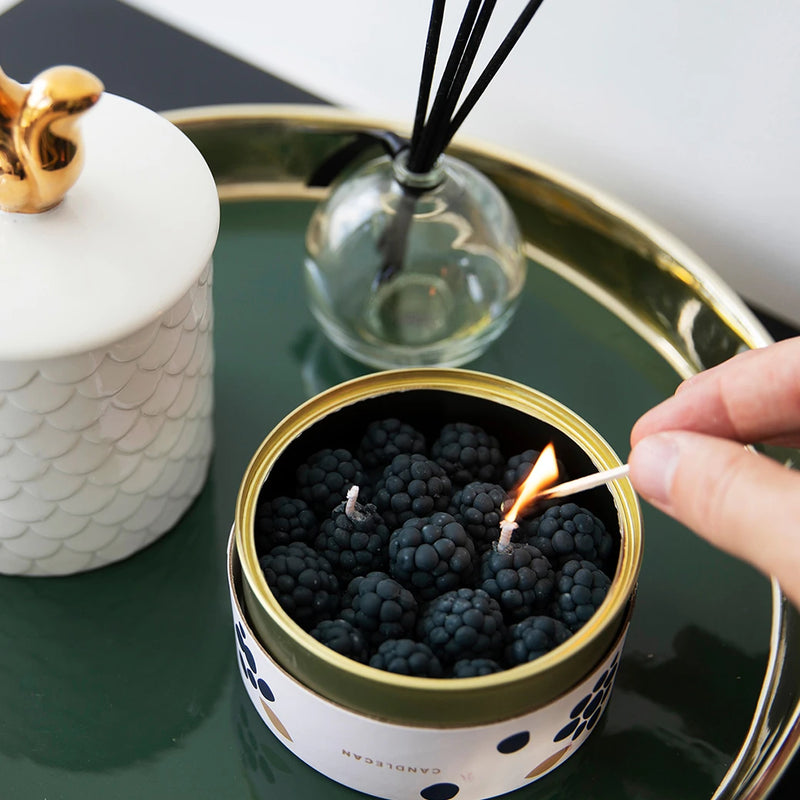 Candle Hand
Gourmet Food Candle - Candlecan Cinnamon Blackberry
- Indulge in the eco-friendly and gourmet experience of Candlehand's "Cinnamon Blackberry" candles.
- With their unique blackberry shape, these candles not only fill your space with a cozy scent but also add a touch of charm to your décor.

- Thoughtfully originated in Lithuania.
Product Description
•Introducing the brand new blackberry-shaped vegetable wax candles scented with cinnamon - the perfect addition to your home decor! Gone are the days when blackberries were only used to decorate cakes or name outdated button phones. Now, these ripe beauties have been reincarnated in the form of these stylish and modern candles.
•Crafted from 100% vegetable wax, these candles are not only environmentally friendly, but they also burn cleaner and longer than traditional paraffin wax candles. The natural wax also gives the candles a beautiful, organic texture that perfectly mimics the real fruit. The candles are dyed using natural wax dyes, ensuring that they maintain their color and integrity throughout their use.
Product Dimensions
Weight - 0.5kg
Length - 10cm
Width - 10cm
Height - 5cm
Care Instructions&Materials
•When you first burn the candle, please allow it to burn for at least 2 hours to allow the wax surface to melt evenly. This ensures the maximum burn time of 30h+.Feel free to trim the wick during burn times for the best flame.
•100 % Vegetable Wax, Wax Dyes, 2x Cotton wicks. Scent: Cinnamon
Free Shipping on all orders above 100 OMR, for more information, click here
Free Returns within 15 working days.If you experience any issue with your order, please email on customercare@thebubblewrap.com and for more info click here.