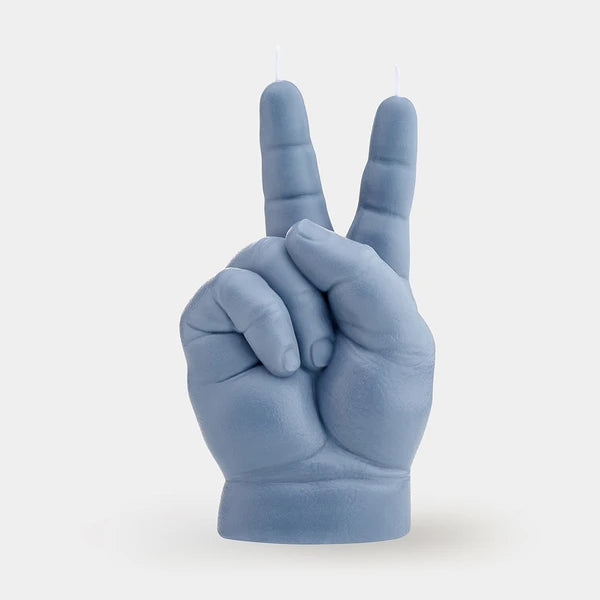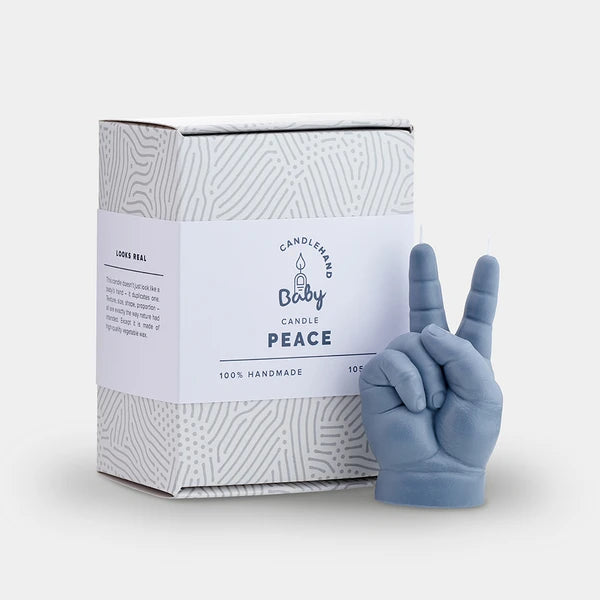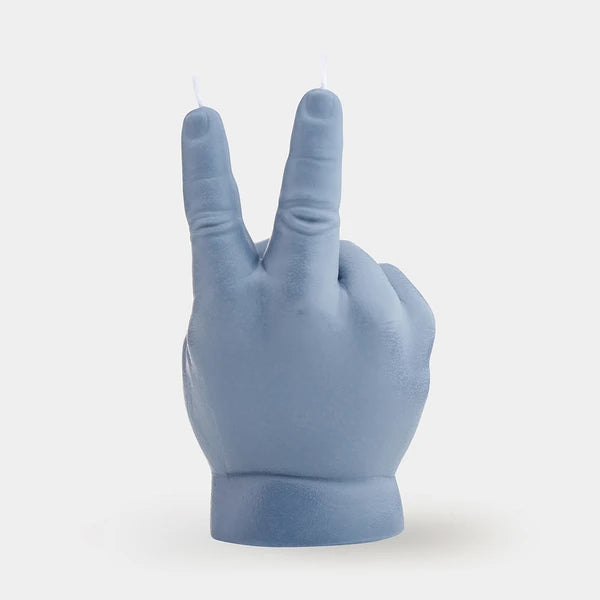 Candle Hand
Baby Hand Candle - Peace
The Candle Hand Peace Baby Hand Candle is a unique product that creates a peaceful atmosphere in the nursery. Its true-to-size replica of a little hand serves as a sweet reminder to celebrate small victories. 
Product Description
• Introducing the Peace Baby Hand Candle, a one-of-a-kind product designed to create a peaceful atmosphere and celebrate even the smallest victories. This candle is perfect for parents of young children who want to relax and unwind after a long day of caring for their little ones.
• The Peace Baby Hand Candle is made from high-quality, non-toxic wax that burns cleanly and evenly, filling your home with a soothing fragrance. Not only is this candle a beautiful decorative piece, but it also serves as a gentle reminder to celebrate the small moments of parenting, like getting through the night without being woken up. It's a perfect gift.
Product Dimensions
Weight - 0.105kg
Length - 6cm
Width - 4cm
Height - 11cm
Care Instructions & Materials
• Using candles safely indoors is incredibly important. Because of the unique design and shape of our candles, they require extra care while burning. We recommend that you take another quick look at the safety instructions before lighting this beauty:

!! Drips while burning. Please burn on a heat resistant surface !!

- Before use, remove the candle from its package and clean from packaging materials.
- Never leave a burning candle unattended.
- Keep out of reach of children, pets and away from flammable materials.
- Always leave at least 10 cm distance between burning candles.
- Allow to cool before re-lighting.
• 100% Vegetable wax, Wax Dyes, Cotton wicks. Scent: Unscented.
Free Shipping on all orders above 100 OMR, for more information, click here
Free Returns within 15 working days.If you experience any issue with your order, please email on customercare@thebubblewrap.com and for more info click here.