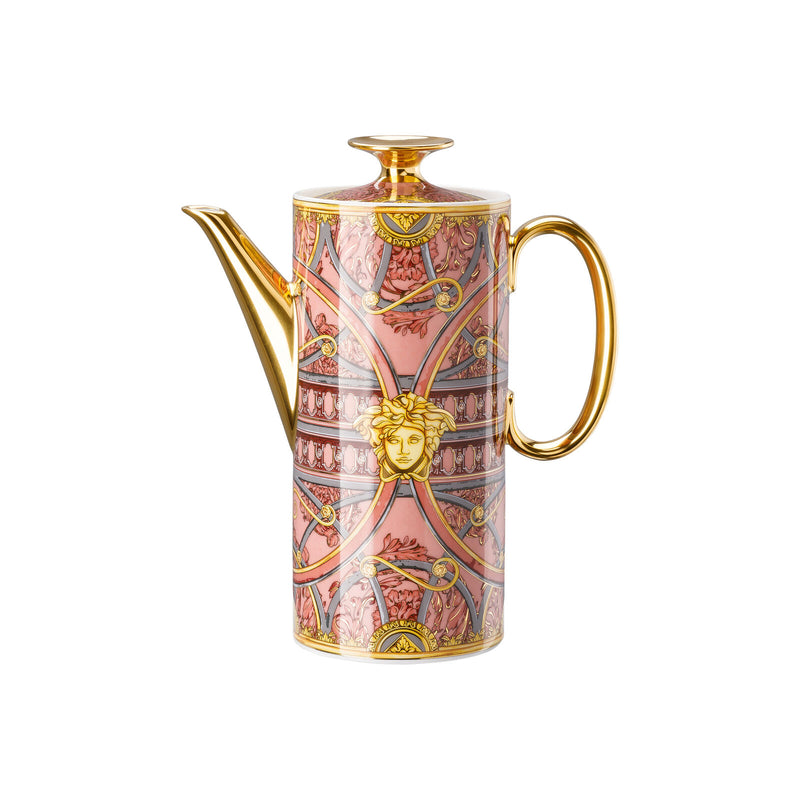 Versace
Scala Palazzo Rosa Coffee Pot
-Inspired by the magnificent marble staircase at Palazzo Versace in Milan.Intense yet refined structural elements.

-Perfect for adding a touch of luxury to your coffee experience.

-Thoughtfully originated in Italy.

Product Description
• Introducing the Scala Palazzo Rosa Coffee Pot, a true embodiment of luxury and sophistication inspired by the magnificent marble staircase of the Palazzo Versace in Milan. The rich and opulent "La Scala del Palazzo" pattern adorns this exquisite coffee pot, drawing upon intense yet refined architectural elements.
• As you gaze upon its design, you will be captivated by the interplay of gleaming metallic spirals, which elegantly cut through the pattern, unveiling the hidden beauty and heritage of the Maison's historical building. This coffee pot is more than just a functional piece; it is a work of art that will elevate your coffee-drinking experience to new heights.
Product Dimensions
Volume - 1.21L
Materials
Porcelain
Free Shipping on all orders above 100 OMR, for more information, click here
Free Returns within 15 working days.If you experience any issue with your order, please email on customercare@thebubblewrap.com and for more info click here.