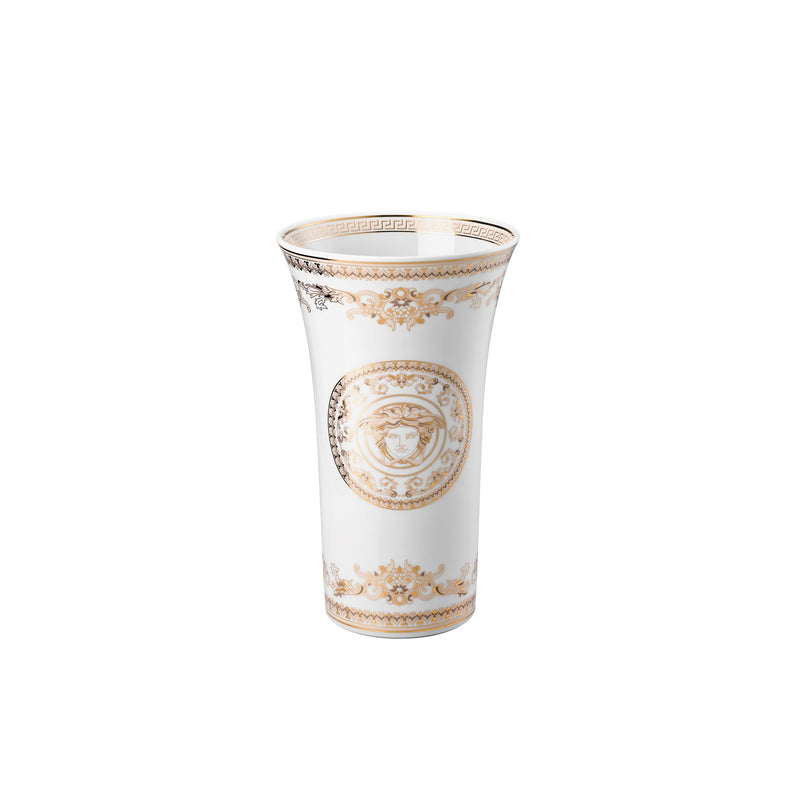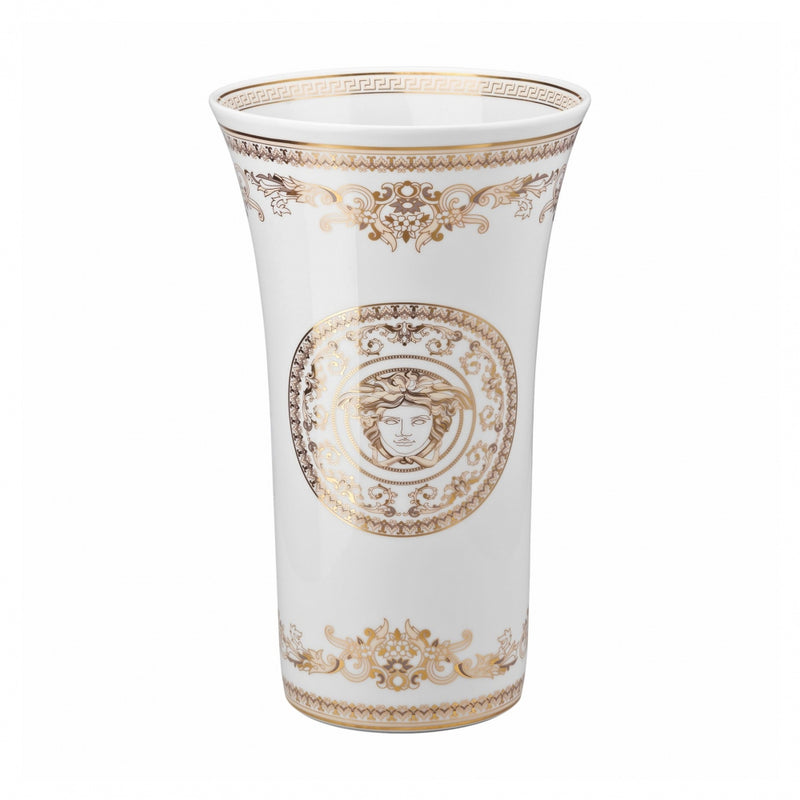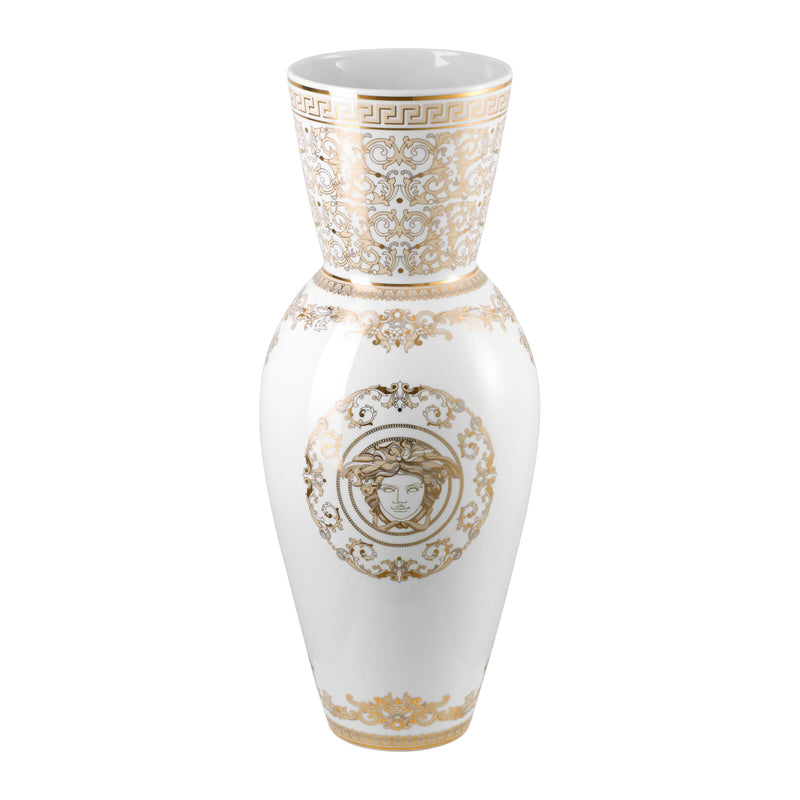 Versace
Medusa Gala Vase
-Crafted with the utmost attention to detail and using the finest materials.

-Golden accents and pearl white hues exude a sense of luxury and sophistication.

-Thoughtfully originated in Italy.

Product Description
• The Medusa Gala Vase by Versace beautifully captures the essence of ancient Greek mythology and symbolism, using the legendary Gorgon's Head motif to evoke good fortune and protect against evil. With its striking central Medusa Head, adorned in precious gold and pearl white colors, this exquisite piece becomes an enchanting centerpiece that commands attention and sparks conversations in any setting.
• Surrounding the captivating Medusa Head are intricate and contrasting flamboyant baroque festoons, meticulously crafted to showcase a harmonious blend of opulence and elegance. These ornate embellishments create a visual feast for the eyes, drawing inspiration from the rich history of Greek art and architecture while adding a touch of extravagance to the overall design.
Materials
Porcelain
Free Shipping on all orders above 100 OMR, for more information, click here
Free Returns within 15 working days.If you experience any issue with your order, please email on customercare@thebubblewrap.com and for more info click here.