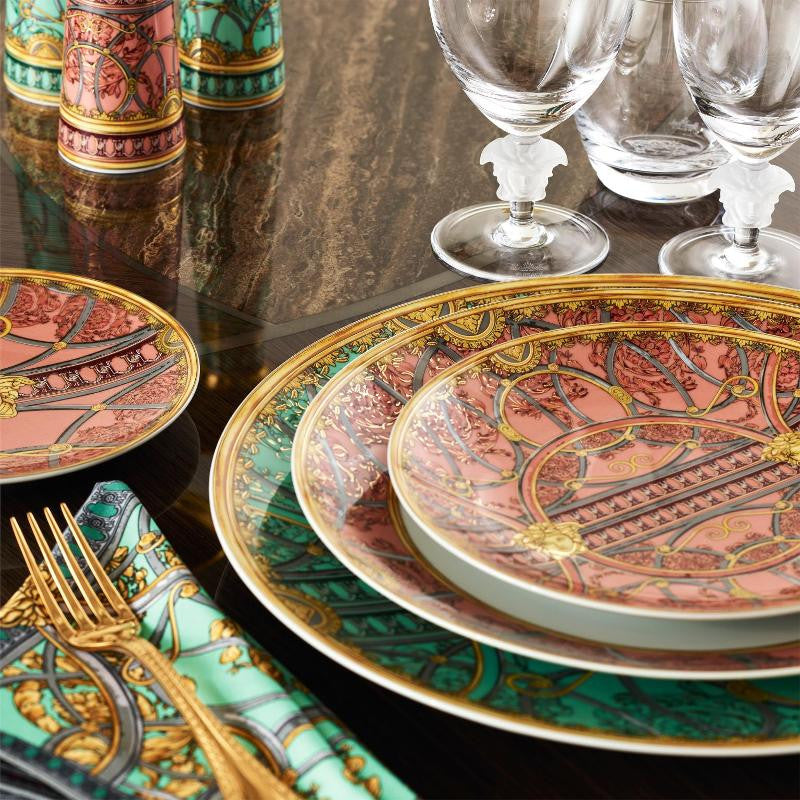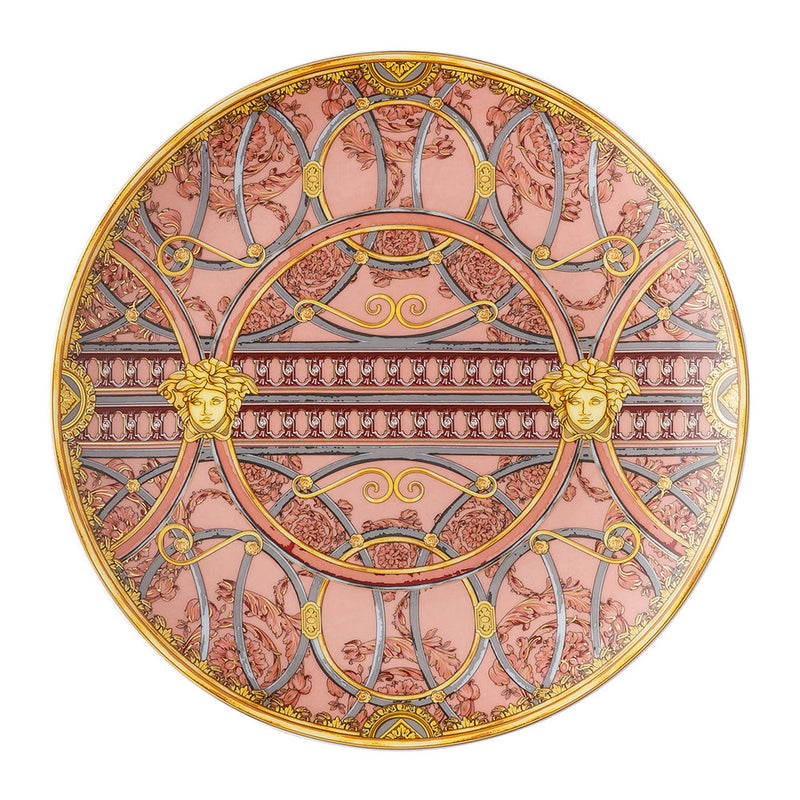 Versace
Versace-La Scala Del Palazzo Rosa Plate
Elevate your dining with the Versace La Scala Del Palazzo Rosa Plate. Made from the finest porcelain, exquisite rose motifs, and flawless design. Order yours now!
Product Description
• Prepare to be captivated by the mesmerizing allure of the Versace-La Scala Del Palazzo Rosa Plate. A masterpiece of design, this extraordinary dish embodies the perfect union of opulence and refinement. Each stroke of the intricate rose patterns tells a story of impeccable craftsmanship, drawing inspiration from the rich heritage of Italian artistry. With its flawless execution and meticulous attention to detail, Versace has created a true work of art that transcends time and trends.
• The Versace-La Scala Del Palazzo Rosa Plate is a testament to the brand's unwavering commitment to excellence. Made from the finest porcelain, it boasts a delicate yet durable composition that ensures both functionality and beauty. The plate's smooth surface, adorned with elegant rose motifs in vibrant hues, imparts a sense of regal sophistication to any dining experience. Whether used for everyday meals or special occasions, this piece effortlessly transforms any table into a captivating display of refined taste.
Product Dimensions
Diameter - 21cm
Care Instructions & Materials
Dishwasher safe. Porcelain
Free Shipping on all orders above 100 OMR, for more information, click here
Free Returns within 15 working days.If you experience any issue with your order, please email on customercare@thebubblewrap.com and for more info click here.