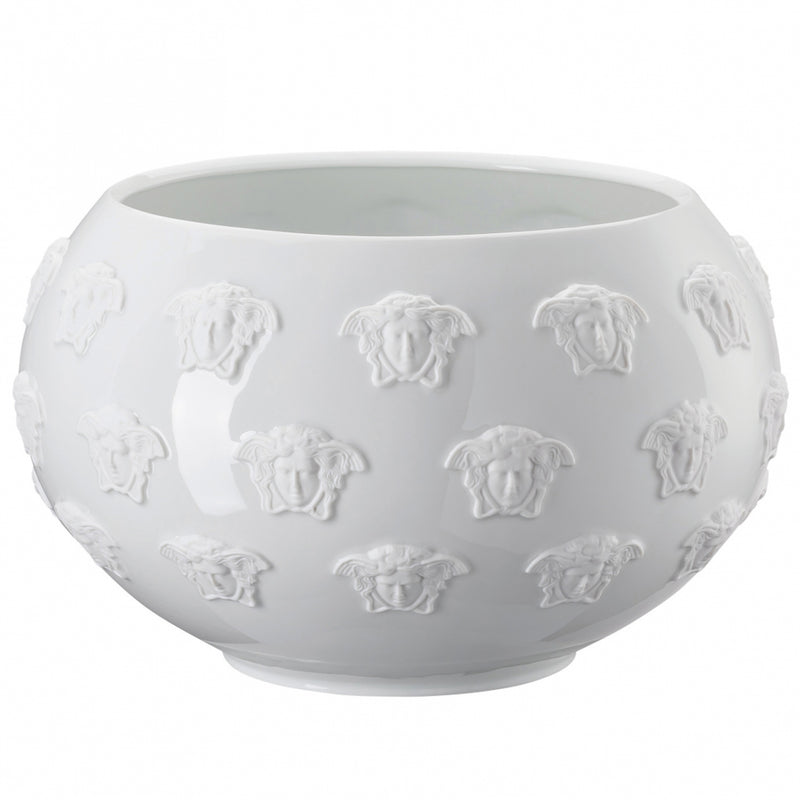 Versace
Kaleidoscope - White
1,163 OMR
1,047 OMR
10% OFF
-The range includes exquisite porcelain tableware and stunning home decor pieces.

-Each item in the collection embodies timeless beauty and unparalleled sophistication.

-Thoughtfully originated in Italy

Product Description
• Indulge in the epitome of elegance with the Kaleidoscope White collection, a collaboration between Versace and Rosenthal that effortlessly embodies excellence and high quality. This exquisite collection seamlessly combines the rich heritage of Rosenthal's tradition with the renowned glamour of Versace, resulting in a truly mesmerizing range of products.
• Each piece in the Kaleidoscope White collection is meticulously crafted with a perfect fusion of tradition and innovation. Rosenthal's mastery of fine porcelain is showcased through exquisite craftsmanship, while Versace's iconic designs and attention to detail add a touch of opulence and allure. The result is a breathtaking ensemble that embodies timeless beauty and unparalleled sophistication.
Product Dimensions
Diameter - 29cm
Free Shipping on all orders above 100 OMR, for more information, click here
Free Returns within 15 working days.If you experience any issue with your order, please email on customercare@thebubblewrap.com and for more info click here.