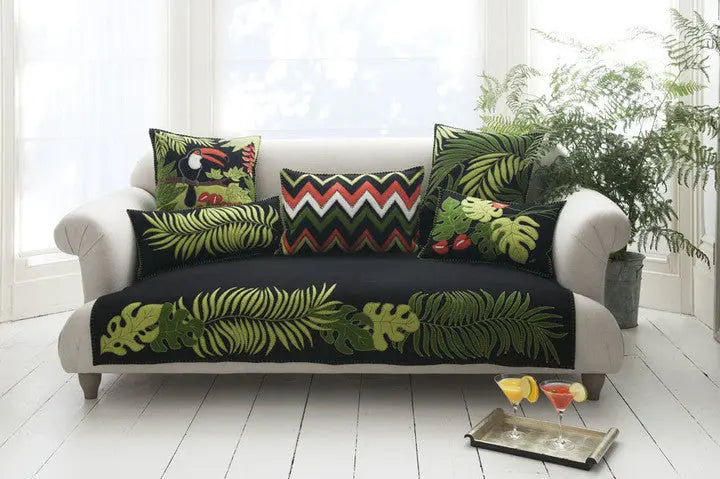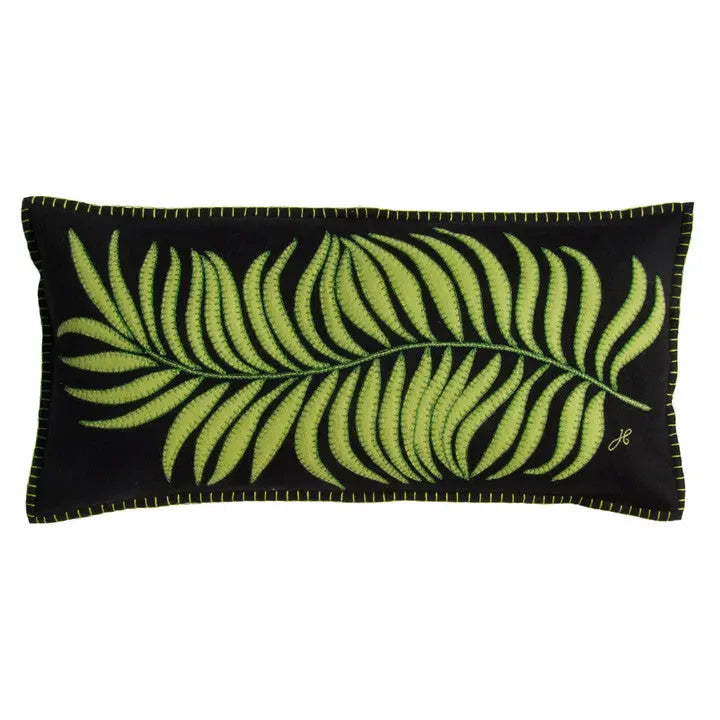 Jan Constantine
Tropical Long Palm Cushion - Black
-Luxurious Jan Constantine Tropical Long Palm Cushion in black felt wool.
-Hand appliquéd and embroidered with a vibrant green palm leaf.
-

Thoughtfully originated in United Kingdom. 
Product Description
• The Tropical Long Palm Cushion in black is a luxurious home accessory designed by Jan Constantine. Made from high-quality felt wool, this cushion exudes elegance and style. The highlight of this exquisite cushion is the vibrant green palm leaf that adorns it. The combination of blanket stitch and chain stitch techniques adds depth and texture to the design, creating a visually stunning effect.
• With its tropical theme, this cushion effortlessly brings a touch of the jungle into your living space. It serves as a statement piece, adding a unique and sophisticated flair to your sofa or any other seating arrangement. The contrasting black background beautifully accentuates the vibrant green palm leaf, creating a striking visual contrast.
Product Dimensions
Width - 58cm
Height - 30cm
Care Instructions & Materials
• Special dry clean
• Wool
Free Shipping on all orders above 100 OMR, for more information, click here
Free Returns within 15 working days.If you experience any issue with your order, please email on customercare@thebubblewrap.com and for more info click here.