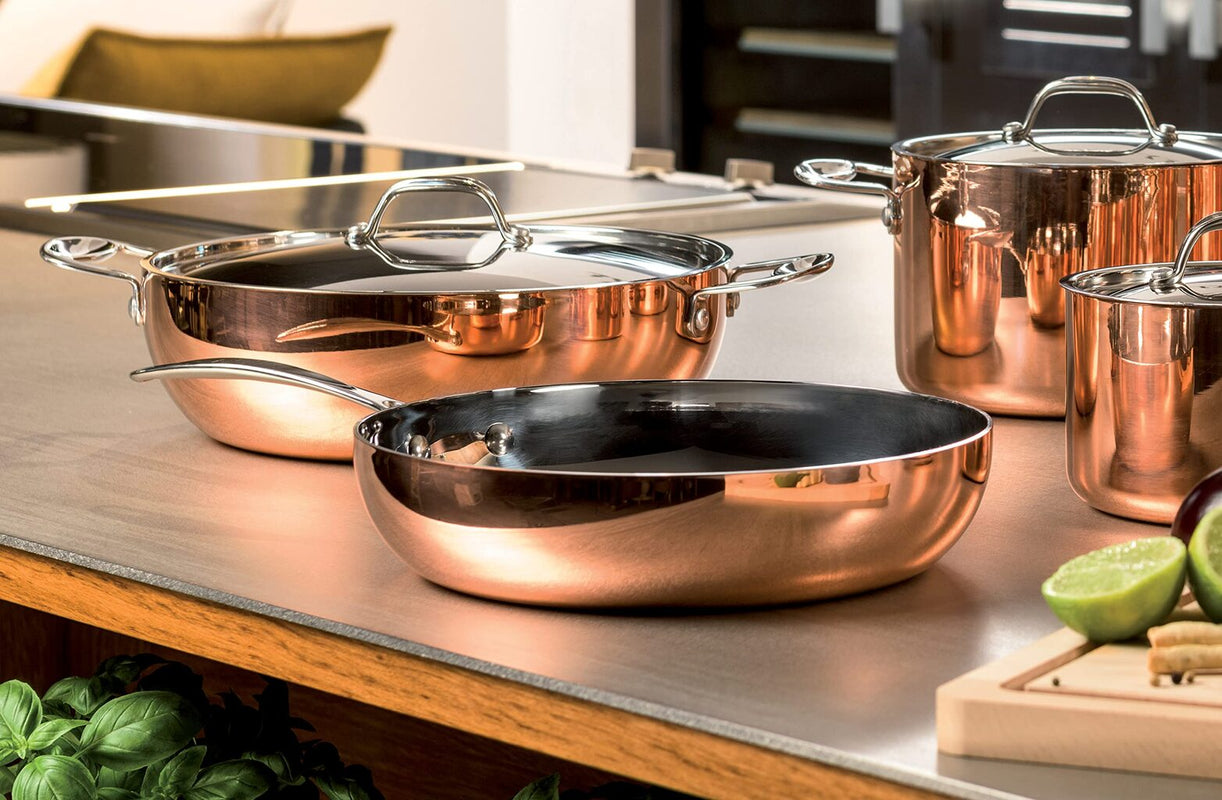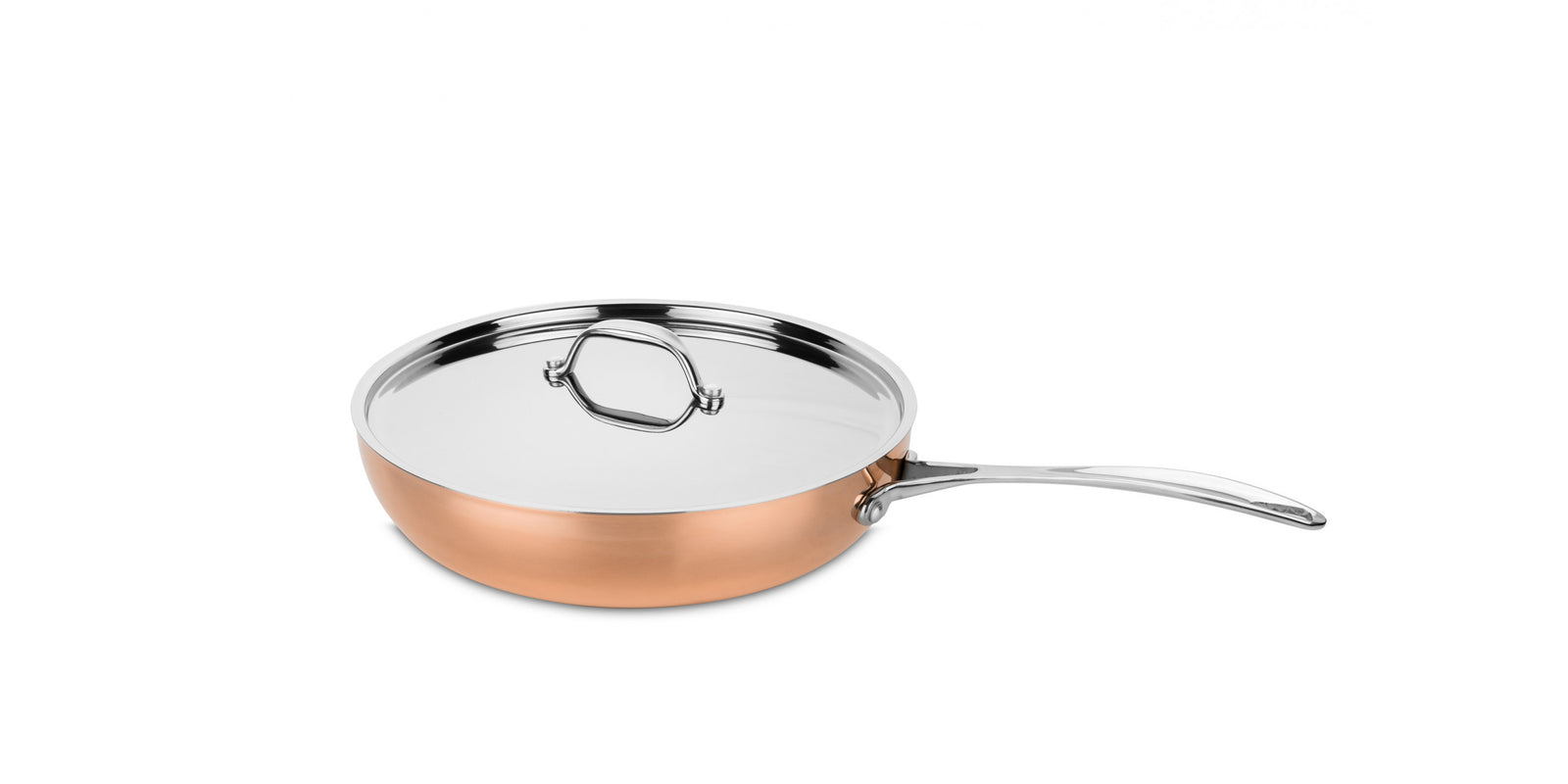 Mepra
Toscana Frying Pan with Lid - 26cm
-Meticulously crafted with a sleek design that complements any kitchen decor.
-Rapid and even heat distribution for precise cooking results.
-Thoughtfully originated in Italy.

Product Description
• Introducing the Toscana Frying Pan with Lid - 26cm, a true masterpiece of timeless elegance and high-performance functionality. This exquisite collection of pots and pans seamlessly combines the exceptional conductivity of copper and pure aluminum with the practicality and hygiene of stainless steel, creating a culinary experience like no other. Crafted with meticulous attention to detail, this frying pan effortlessly blends form and function, boasting a sleek design that complements any kitchen decor.
• The copper and aluminum construction ensures rapid and even heat distribution, while the stainless steel interior guarantees a safe and hygienic cooking surface for your food. Whether you're searing, sautéing, or frying, the Toscana Frying Pan with Lid delivers exceptional performance and superior results every time. Elevate your cooking to new heights with this remarkable piece of culinary craftsmanship.
Product Dimensions
Diameter - 26.25cm
Care Instructions & Materials
Dishwasher safe. Tri-Ply (Stainless Steel, Aluminum, Copper)
Free Shipping on all orders above 100 OMR, for more information, click here
Free Returns within 15 working days.If you experience any issue with your order, please email on customercare@thebubblewrap.com and for more info click here.