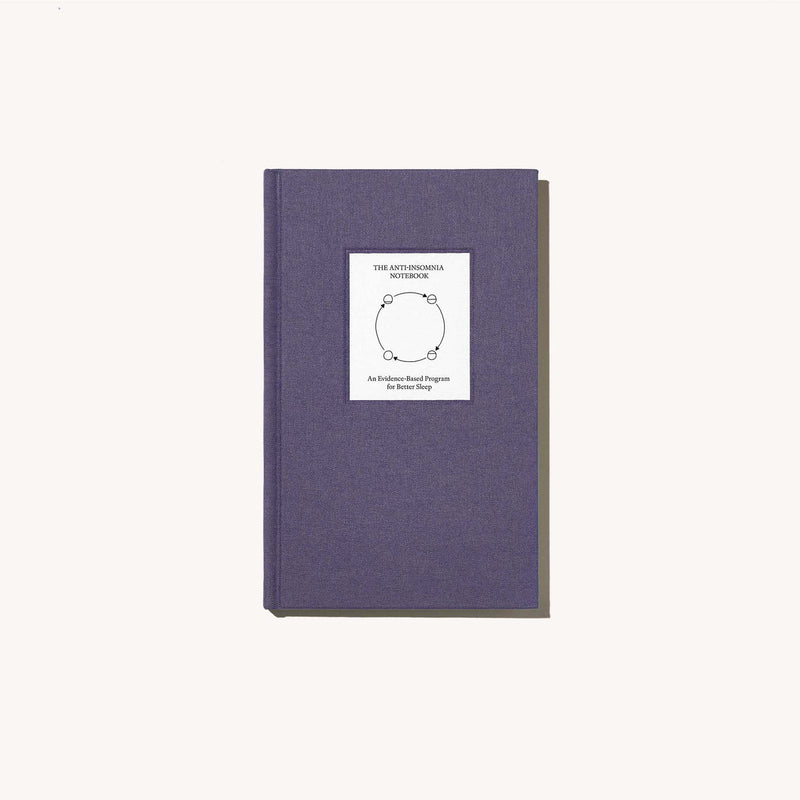 Therapy Notebooks
The Anti-Insomnia Notebook
If you are one of the millions of people who suffer from insomnia, you know how frustrating and exhausting it can be to lie awake at night, tossing and turning, unable to fall asleep or stay asleep. The Anti-Insomnia Notebook provides you with tips and reminders to help you achieve consistently restful sleep.
Product Dimensions
Weight - 0.381kg
Length - 20.9cm
Width - 13.3cm
Height - 1.27m
Materials
This notebook is filled with 128 pages of 75 gsm cream paper for a smooth & fluid writing experience. Soft bound with a flat lay binding, this notebook is lighter than our hardcover Anti-Anxiety Notebook, but filled with the same high-quality, evidence-based content you know and trust.
Free Shipping on all orders above 100 OMR, for more information, click here
Free Returns within 15 working days.If you experience any issue with your order, please email on customercare@thebubblewrap.com and for more info click here.