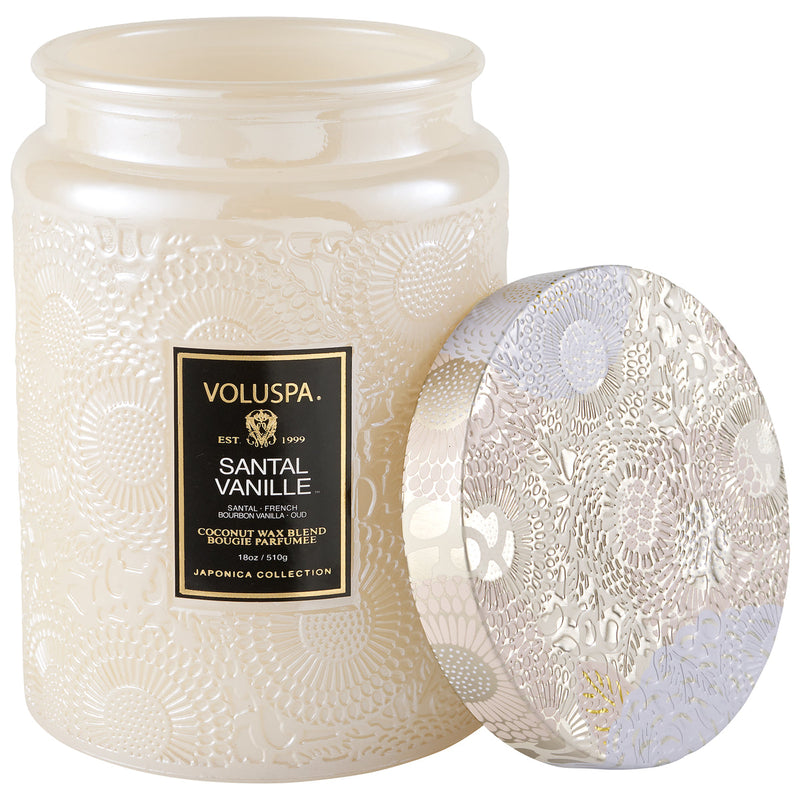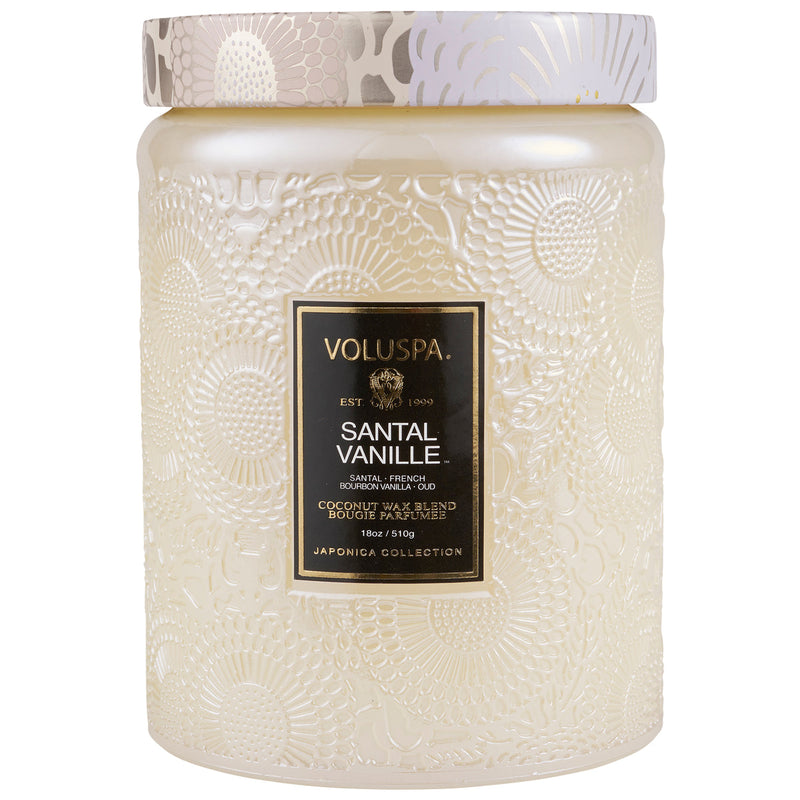 Voluspa
Santal Vanille Large Jar Candle
-Luxurious fragrance combining Santal, French Bourbon Vanilla, and Oud. High quality ingredients and expert craftsmanship ensure excellence.

-Creates a comforting and decadent atmosphere. Perfect for indulgent moments and special occasions. 

-Thoughtfully originated in the US.

Product Description
• The Santal Vanille Large Jar Candle is a luxurious and captivating fragrance that combines the rich and alluring scents of Santal, French Bourbon Vanilla, and Oud. This exquisite blend takes a classic combination to new heights, offering an elevated olfactory experience that is sure to enchant your senses.
• Prepare to be transported to a realm of indulgence as the intoxicating creamy notes of Vanilla sweep over you, creating a sense of comfort and decadence. The smooth and sensual aroma lingers in the air, infusing your space with an irresistible allure that is both inviting and comforting.
Product Dimensions
Volume : 510 ml
Length : 9.5 cm
Width : 13.4 cm
Care Instructions & Materials
Trim wicks to 1/4" with each burn.
Place candle on a heat resistant surface or candle tray.
Allow wax to melt to the candle's edge every burn to prevent tunneling.
Keep candles away from drafts to ensure a smokeless, clean burn.
Use a wick snuffer to extinguish a candle without soot or smoke.
Discontinue burning a candle when less than 1/4" of wax remains.
Glass container , Notes of Santal, French Bourbon Vanilla, & Oud.
Free Shipping on all orders above 100 OMR, for more information, click here
Free Returns within 15 working days.If you experience any issue with your order, please email on customercare@thebubblewrap.com and for more info click here.