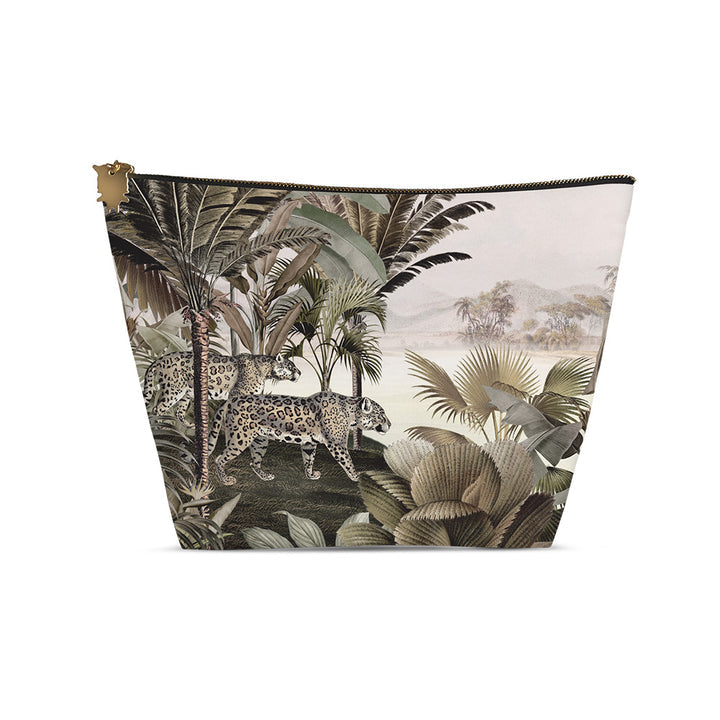 Podevache
Raipur Sponge Pouch - M
-The pouches are made from high-quality terry cloth, known for its absorbent and durable properties.

-It can be used for a variety of purposes, such as organizing cosmetics, storing trinkets, or keeping travel essentials safe.

-Thoughtfully originated in France.

Product Description
• Introducing the Raipur Sponge Pouch - a perfect blend of exotic prints and soft, luxurious material that will revolutionize your pouch collection. Crafted with utmost care, these pouches are made from high-quality terry cloth, offering a delightful touch to your everyday essentials. With their irresistible charm and practical design, these pouches will become your trusted companion, accompanying you wherever you go.
• The simplicity of their shape enhances their versatility, making them suitable for a wide range of uses. Whether you need a stylish organizer for your cosmetics, a safe haven for your cherished trinkets, or a convenient storage solution for your travel essentials, the Raipur Sponge Pouches have got you covered.
Product Dimensions
Weight (KG) - 0,1 kg
Length cm - 25cm
Width cm - 35cm
Diameter - 10cm
Care Instructions & Materials
• Dry cleaning.
• Lined and zipped, this Pouches will protect your belongings with style Printed terry cloth - reinforced ecru polyester lining - zip closure.
Free Shipping on all orders above 100 OMR, for more information, click here
Free Returns within 15 working days.If you experience any issue with your order, please email on customercare@thebubblewrap.com and for more info click here.