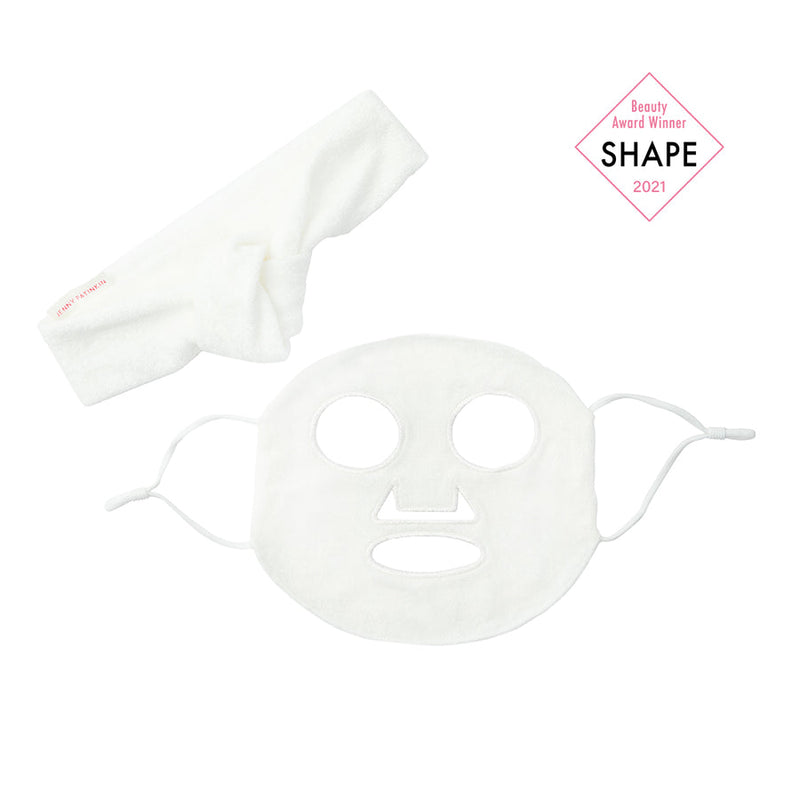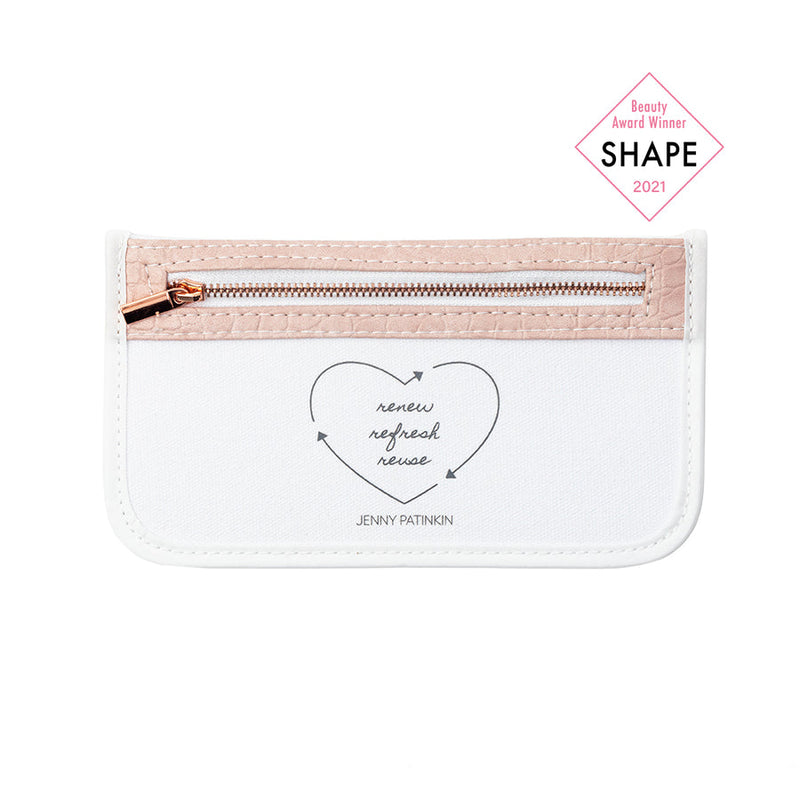 Jenny Patinkin
Pure Luxury Organic Reusable Sheet Mask with Matching Spa Headband
- Pamper yourself with the ultimate luxury duo: Pure Luxury Organic Reusable Sheet Mask and Matching Spa Headband. Indulge in organic skincare goodness while keeping your hair away.

- Thoughtfully originated in the US.
Product Description
• It's time to Renew, Refresh and Reuse by saying goodbye to wasteful, disposable sheet masks and opting for an eco-friendly alternative instead.
• Sustainably made from organic bamboo, pair this sheet mask with your own skincare products to improve their performance - and the appearance of your skin. Chilled in cold water, this mask can help increase circulation, reduce inflammation and leave you looking and feeling refreshed. Heated with warm water, it can aid with product absorption, prevent ingredient evaporation and improve moisture retention.
• Dye-free, naturally hypoallergenic, antibacterial and antimicrobial, this organic sheet mask will complement and enhance the skincare products you already love and give your complexion a whole new level of glow.
• Made with lyocell from organic bamboo.
Directions of use
• Chilled – Soak in cold water, wring out to desired level of moisture and apply to clean skin for 1-5 minutes.
• Warm – Heat with very warm (but not hot or boiling) water and wring out to your desired level of moisture. Lay over clean skin for 1-2 minutes to help open up pores, and then reheat and apply on top of a hydrating serum, essence or mask. Remove the mask after a few minutes and if desired, use the mask to wipe away any excess product.
• Post Derma Rolling - After using a derma roller, apply a warm mask on top of your hydrating skincare product of choice to further enhance product absorption. In addition, or if preferred, apply cold after derma rolling to reduce redness and soothe.
• Do not pair with clay or other masks that are designed to dry on the skin. Do not pair with exfoliating treatments such as acids or retinol.
• Machine wash and tumble dry after every use.
Free Shipping on all orders above 100 OMR, for more information, click here
Free Returns within 15 working days.If you experience any issue with your order, please email on customercare@thebubblewrap.com and for more info click here.