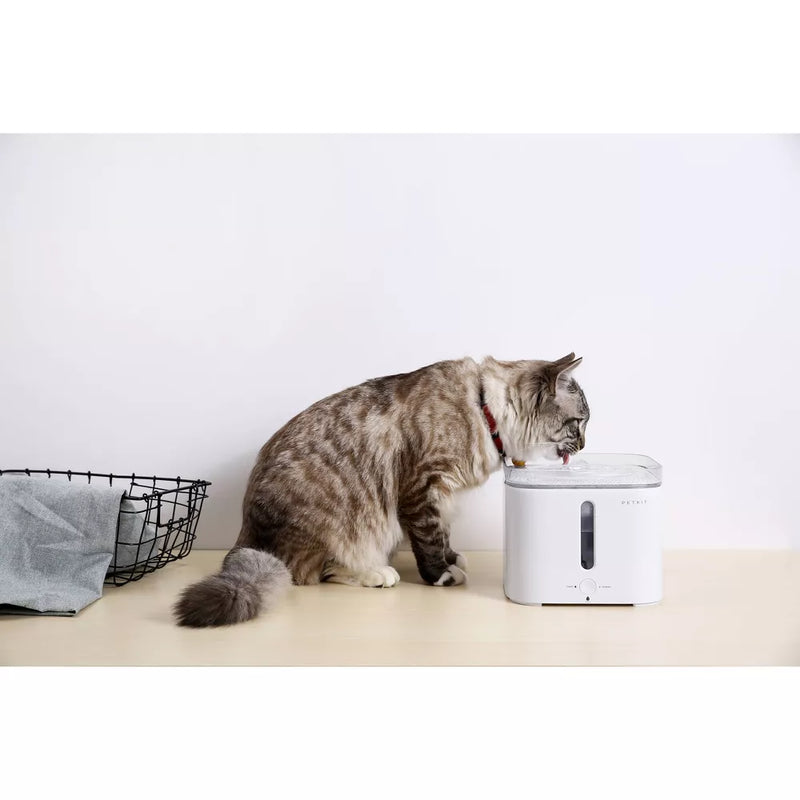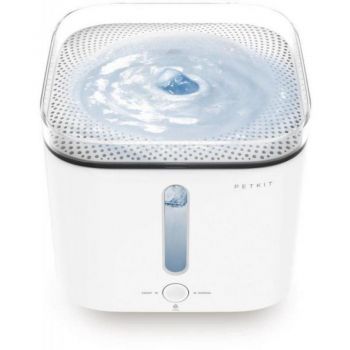 PetKit
Generation 2 Drinking Fountain - White
- Smart indicators notify you when water needs refilling.
- The noiseless design ensures peace and quiet for your pets.
- Petkit Filter 2.0 removes impurities, protecting pets from urinary system disease.
Product Description
• As a proud pet parent, you know how important it is to keep your feline friends hydrated and healthy. And that's where the Generation 2 Drinking Fountain by Petkit comes in - it's the ultimate solution to ensure your cats always have access to fresh, clean water!
• The Automatic Power-off Design is a game-changer for the longevity of the fountain pump. This innovative feature ensures that the fountain pump's life is extended, providing your pets with uninterrupted access to water for longer periods.
• Whether you have a nervous pet who startles easily or simply wants to create a serene oasis in your home, the Ultra-silent Pump is the perfect feature. With this innovative design feature, you can say goodbye to clunky, disruptive pumps and hello to a happier, calmer pet.
• The Filter Change Reminder is another amazing feature that will help you keep track of your pets' water filtration needs. The Smart Indicators light will turn yellow to let you know when it's time to replace the filter, ensuring your pets' water is always clean and fresh.
• The Unique Water Flow Design is not just aesthetically pleasing, but it also helps attract your pets to drink more water.
• The Intelligent Working Mode is another innovative feature that offers two different working modes to help you save power. You can customize the fountain's settings to fit your pets' needs, ensuring that you're not wasting energy when it's not necessary.
• The superior filtration system is unmatched in effectiveness, with double filter components and high-density micropore filter pulp. Petkit Filter 2.0 filters out pet hair and other impurities in the water, protecting your pets from urinary system diseases more effectively.
• With a 2-liter capacity, this Generation 2 Drinking Fountain is perfect for cats and dogs of all sizes.
Product Dimensions
Length - 20cm
Width - 20cm
Height - 17cm
Free Shipping on all orders above 100 OMR, for more information, click here
Free Returns within 15 working days.If you experience any issue with your order, please email on customercare@thebubblewrap.com and for more info click here.