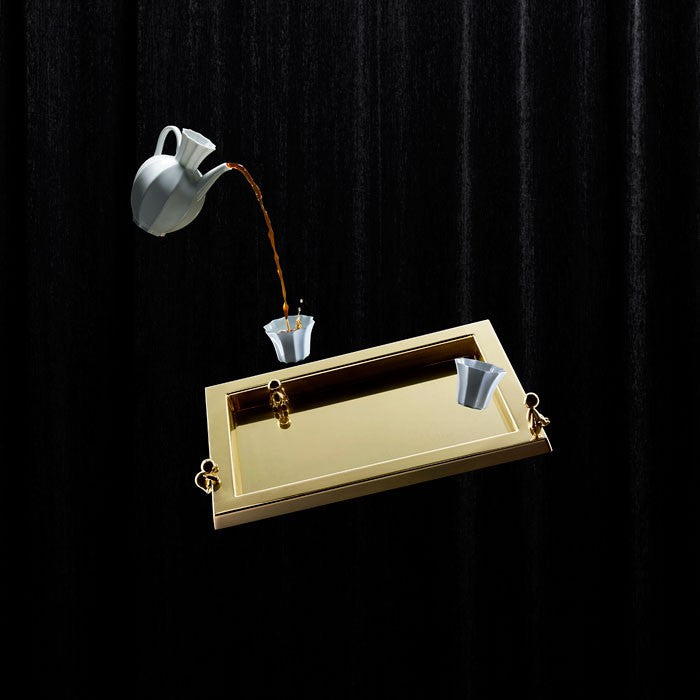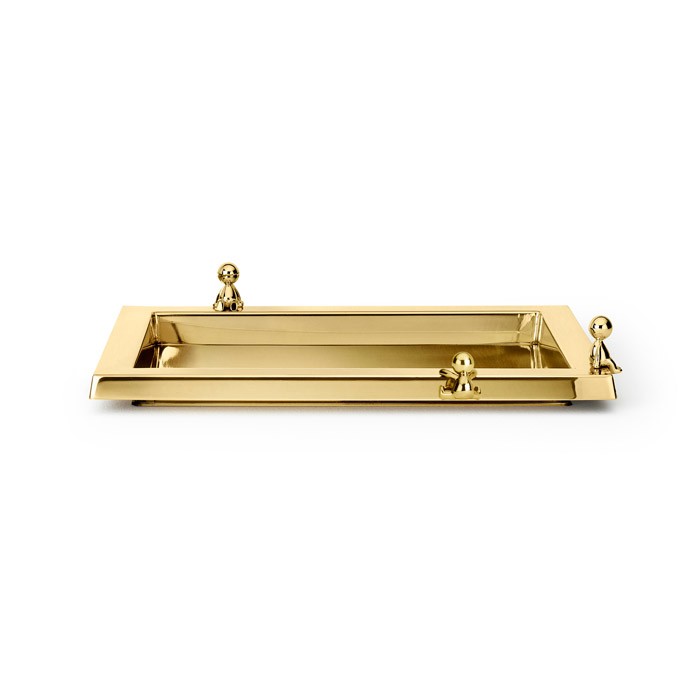 Ghidini 1961
Omini (Tray)
- The minimalist design of the Omni collection is visually appealing and unobtrusive, adding a touch of elegance to any space.
- The human-figure and monolithic objects in the collection create a sense of connection and interaction, making them not only functional but also engaging elements of decor.

- Thoughtfully originated in Italy.
Product Description
• The Omini Tray features a monolithic design with clean lines and simple geometric shapes, reflecting a minimalist aesthetic. The tray is designed to be functional and practical, serving as a versatile object that can be used for serving food, drinks, or other items. It is made from high-quality materials, ensuring durability and longevity.
• The design of the Omini Tray is intended to evoke a sense of inclusion and connection between the human figure and the object. The minimalist design allows for a visual dialogue between the tray and the user, inviting them to interact with it in a meaningful way.
Product Dimensions
Length - 42cm
Diameter - 30cm
Height - 3.8cm
Materials
• Stainless Steel with PVD Treatment
Free Shipping on all orders above 100 OMR, for more information, click here
Free Returns within 15 working days.If you experience any issue with your order, please email on customercare@thebubblewrap.com and for more info click here.