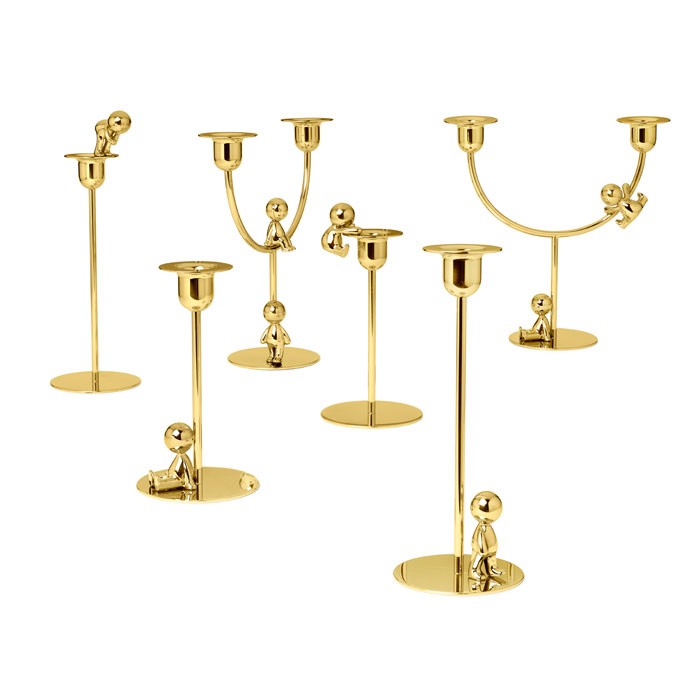 Ghidini 1961
Omini The Walkman Candlestick
- The Omini The Walkman Candlestick is a sleek and modern candlestick holder with a minimalist design, adding a touch of contemporary style to any setting.




- This durable candlestick holder combines a slender, human-like design with a wide, stable base, serving as both a functional and decorative piece for any decor style.




- Thoughtfully originated in Italy.



Product Description
• Omini the Walkman Candlestick is a unique and modern interpretation of a traditional candlestick holder. It is part of the Omini family of products, which celebrates the connection between humans and monolithic objects through sleek and minimalistic design. This candlestick holder is made from high-quality, durable materials and features a geometric and minimalist design. Its form is inspired by the human figure, with a slender and elongated shape that resembles a person standing upright.
• The base of the candlestick is wide and stable, providing a sturdy foundation for any candle placed within. The candlestick is not only a functional object but also a beautiful decorative piece. It adds a touch of modern elegance to any room, whether used as a centerpiece on a dining table or displayed on a mantel or shelf. Its sleek and timeless design makes it a versatile addition to any home decor style.
Product Dimensions
Diameter - 8cm
Height - 14.4cm
Diameter - 8cm
Height - 20cm
Materials
Brass
Free Shipping on all orders above 100 OMR, for more information, click here
Free Returns within 15 working days.If you experience any issue with your order, please email on customercare@thebubblewrap.com and for more info click here.