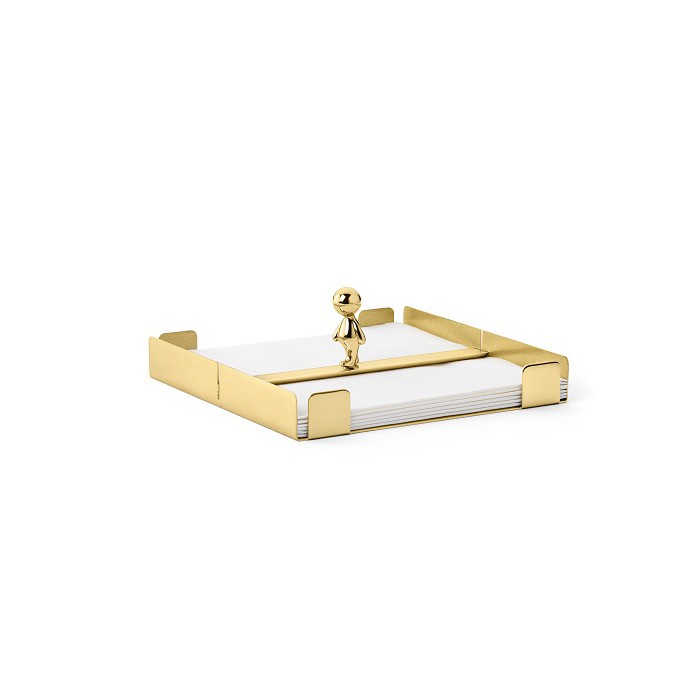 Ghidini 1961
Omini The Walkman Napkins Tray
- The stylish and modern napkins tray is a perfect addition to tabletops and kitchens, enhancing their aesthetics with its contemporary design.

- Being a part of the minimalist Omini product family, it showcases geometric designs that harmonize with a modern aesthetic, while its high-quality materials ensure durability and longevity.

- Thoughtfully originated in Italy.
Product Description
• The Omini The Walkman Napkins Tray is a unique and stylish home accessory that combines practicality with aesthetic appeal. The tray is designed with a minimalist and geometric style that features the iconic silhouette of a human figure. The tray is made of high-quality material.
• The tray features a rectangular shape with raised edges that help to keep napkins in place, preventing them from sliding off. The design of the tray makes it easy to grab a napkin quickly, making it a great addition to any dining table, kitchen countertop, or picnic table. The tray is easy to clean and maintain, making it a practical and functional accessory for everyday use.
Product Dimensions
Length - 21cm
Diameter - 21cm
Height - 8cm
Materials
Brass
Free Shipping on all orders above 100 OMR, for more information, click here
Free Returns within 15 working days.If you experience any issue with your order, please email on customercare@thebubblewrap.com and for more info click here.