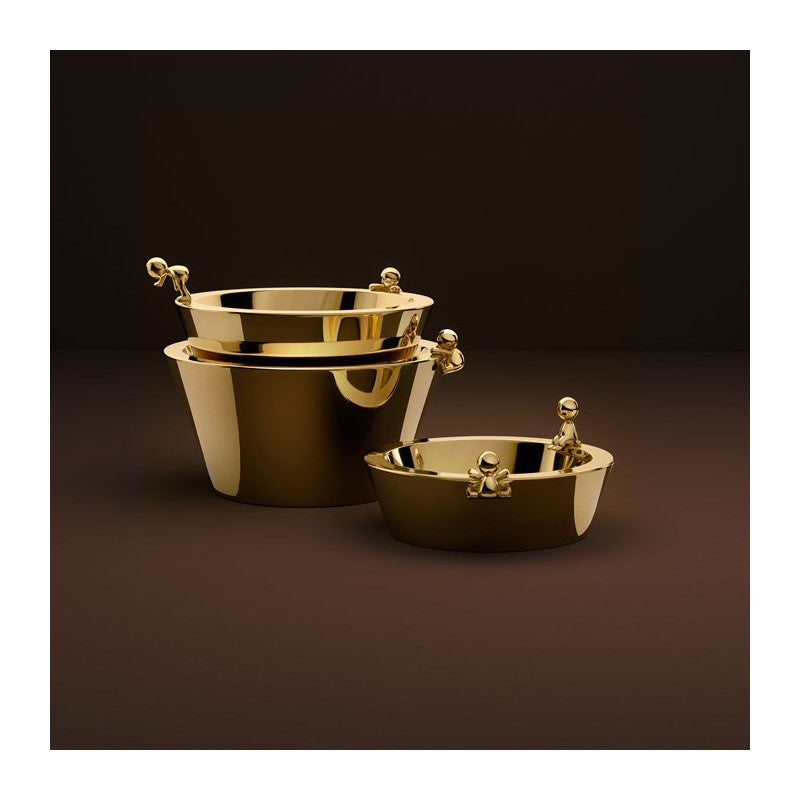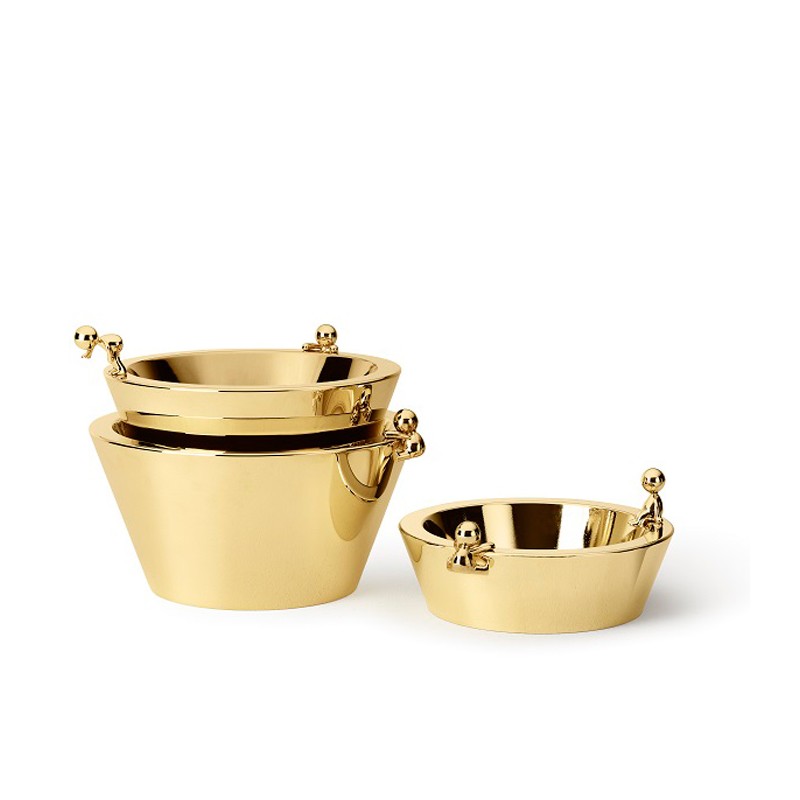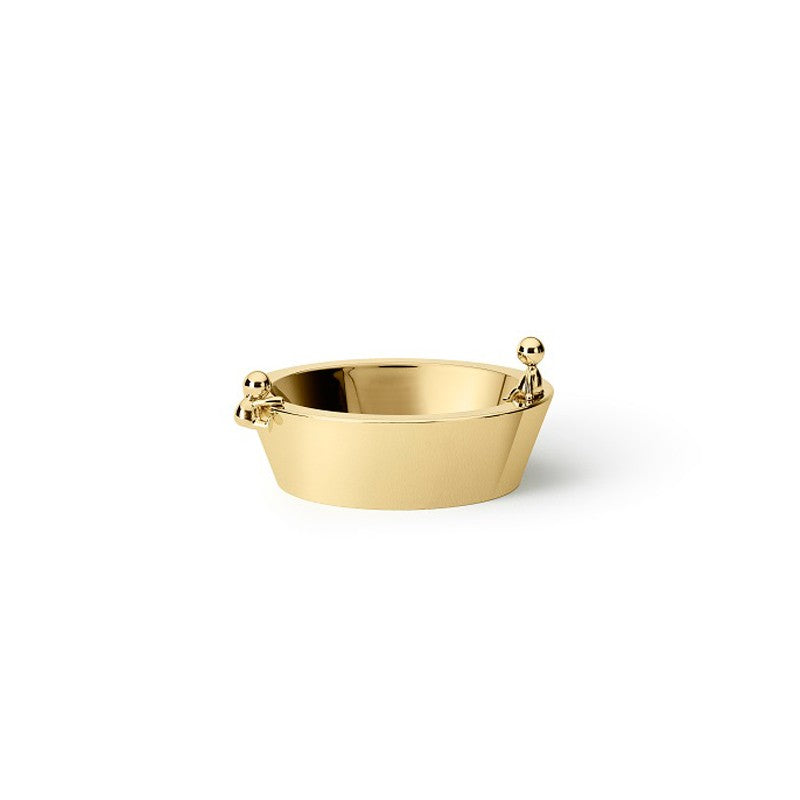 Ghidini 1961
Omini Bowls
Welcome to the enticing realm of Omini Bowls,
where culinary boundaries are shattered and
flavors harmoniously collide.Get ready to savor
the fusion feast that awaits you in the world of
Omini Bowls.
Product Description
• The Omini bowl is a geometric and minimalist design object from the Omini family of products. It features a simple and monolithic form, with clean lines and a smooth surface. What sets the bowl apart from other bowls is its playful and whimsical design. Small Lilliputians, are depicted attacking and animating the pure form of the bowl.
• This creates a unique and dynamic visual effect that captures the imagination and adds a touch of humor to any space. It is a unique and memorable addition to any home or office, and is sure to spark conversation and delight for years to come.
Product Dimensions
Diameter - 21.5cm
Height - 7.5cm
Diameter - 24cm
Height - 10cm
Diameter - 26.5cm
Height - 13.5cm
Materials
Stainless Steel with PVD Treatment
Free Shipping on all orders above 100 OMR, for more information, click here
Free Returns within 15 working days.If you experience any issue with your order, please email on customercare@thebubblewrap.com and for more info click here.