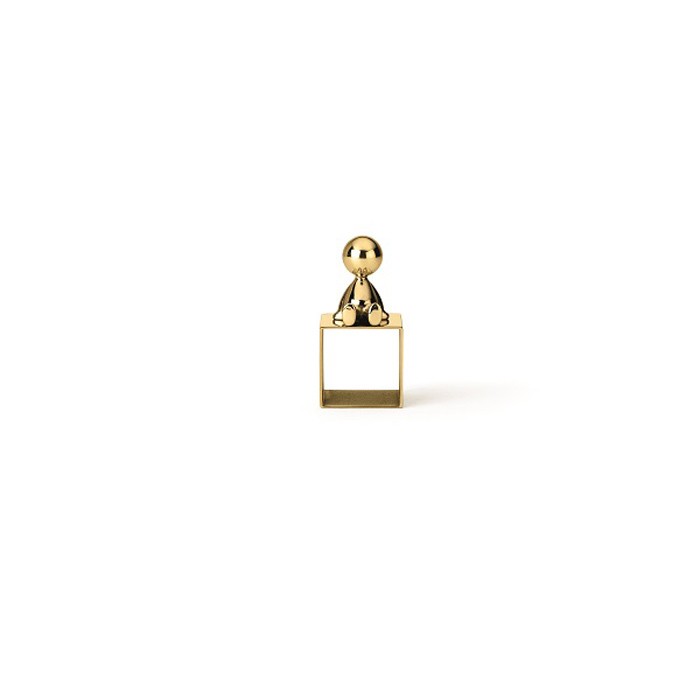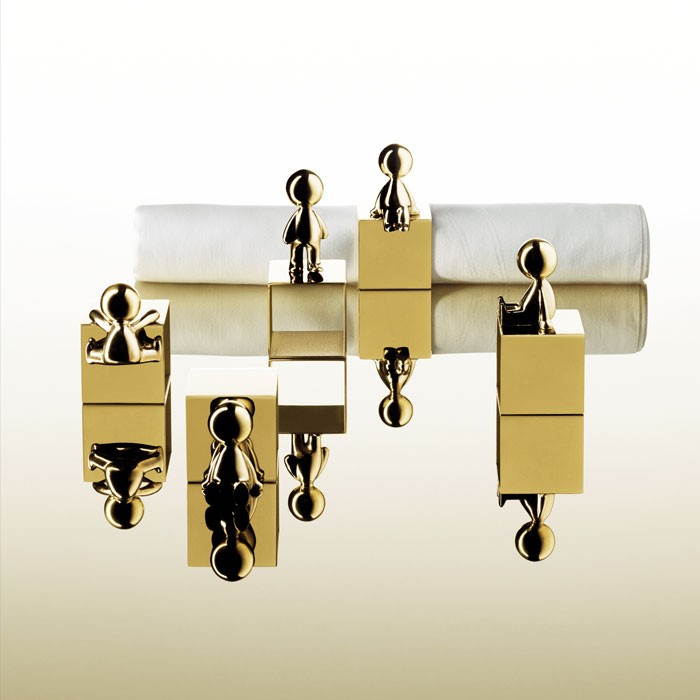 Ghidini 1961
Omini - (Napkin Holder 2)
- The candle holder boasts a sleek and stylish design, characterized by its minimalist look, adding a touch of modern elegance to any space.
- Crafted from high-quality metal, it ensures durability and longevity, making it a reliable and long-lasting accessory.

- Thoughtfully originated in Italy.
Product Description
• Omini - Napkin Holder 2 is a sleek and stylish napkin holder that combines minimalist design with functionality. The holder is crafted from a single piece of high-quality metal, giving it a monolithic look that is both elegant and modern. Its geometric design features clean lines and sharp angles, which create a striking contrast with the soft, flowing lines of the napkins it holds.
• The holder is designed to accommodate standard-sized napkins and can hold a large number of them at once. Its unique shape allows for easy access to the napkins, making it ideal for use at home, in restaurants, or at events. The holder's sturdy base keeps it firmly in place, preventing it from tipping over or sliding around.
Product Dimensions
Length - 4cm
Diameter - 4cm
Height - 8cm
Materials
Brass
Free Shipping on all orders above 100 OMR, for more information, click here
Free Returns within 15 working days.If you experience any issue with your order, please email on customercare@thebubblewrap.com and for more info click here.