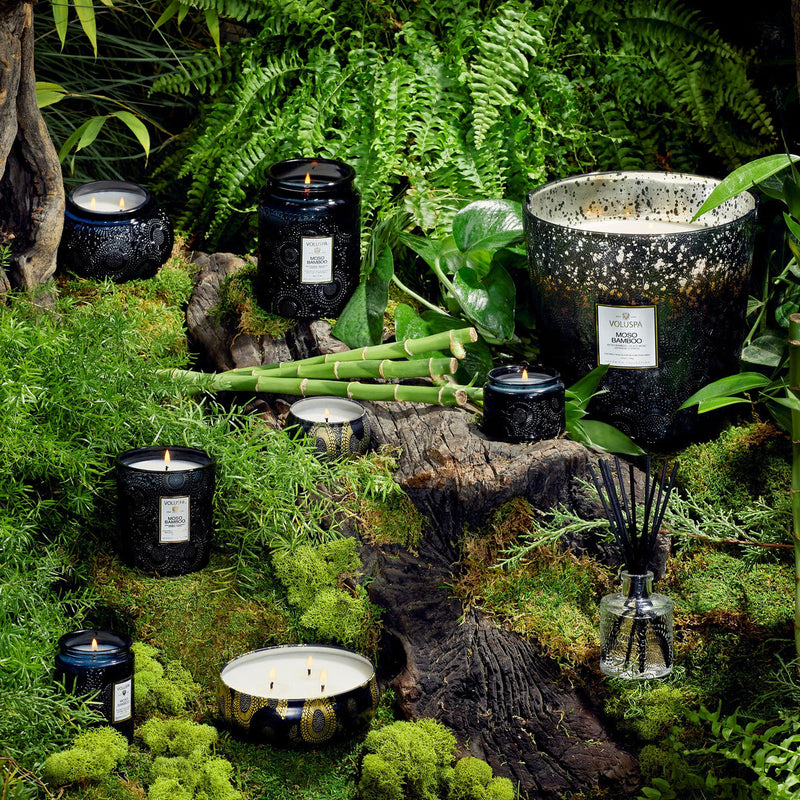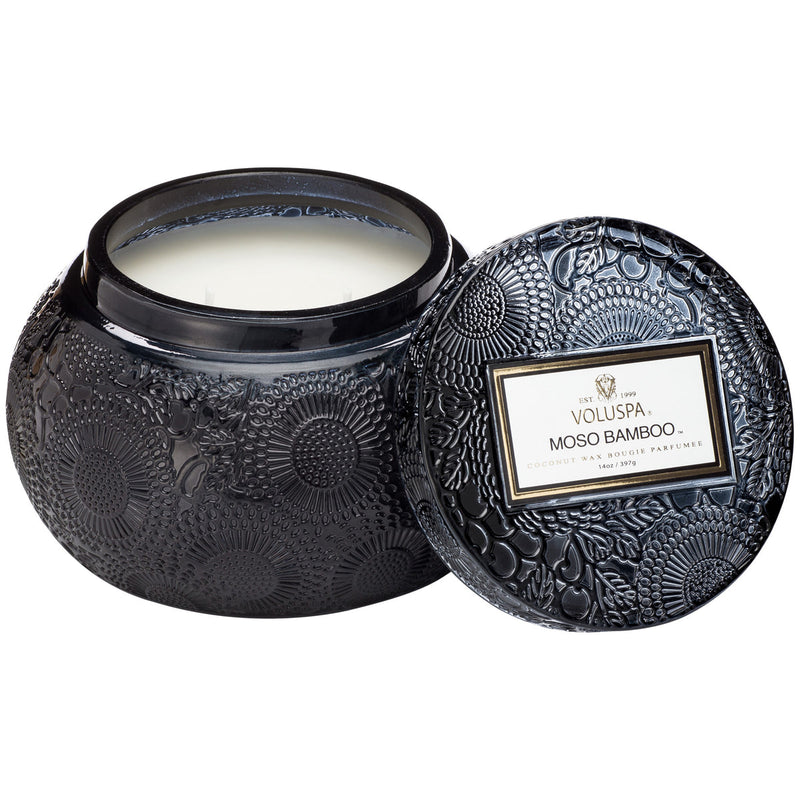 Voluspa
Moso Bamboo Chawan Bowl Candle
Discover the enchanting Moso Bamboo Chawan Bowl Candle. Indulge in its captivating aroma and elegant design. Elevate your ambiance today!
Product Description
• The Moso Bamboo Chawan Bowl Candle is a luxurious fusion of captivating aroma and exquisite design, meticulously crafted to pay homage to the timeless elegance of Japanese aesthetics. Encased in a lidded glass bowl, this enchanting candle serves as a captivating centerpiece while effortlessly elevating any space it adorns.
• Indulge your senses as the captivating aroma of Moso Bamboo transports you to serene bamboo forests, immersing you in a blissful state of relaxation. The carefully curated fragrance profile balances notes of fresh bamboo shoots, luscious green foliage, and subtle hints of woody undertones, creating a captivating olfactory journey that rejuvenates and invigorates.
Product Dimensions
Volume : 397 ml
Length : 12.6 cm
Width : 8 cm
Care Instructions & Materials
Trim wicks to 1/4" with each burn.
Place candle on a heat resistant surface or candle tray.
Allow wax to melt to the candle's edge every burn to prevent tunneling.
Keep candles away from drafts to ensure a smokeless, clean burn.
Use a wick snuffer to extinguish a candle without soot or smoke.
Discontinue burning a candle when less than 1/4" of wax remains.
coconut wax blend and 100% natural wicks.
Free Shipping on all orders above 100 OMR, for more information, click here
Free Returns within 15 working days.If you experience any issue with your order, please email on customercare@thebubblewrap.com and for more info click here.