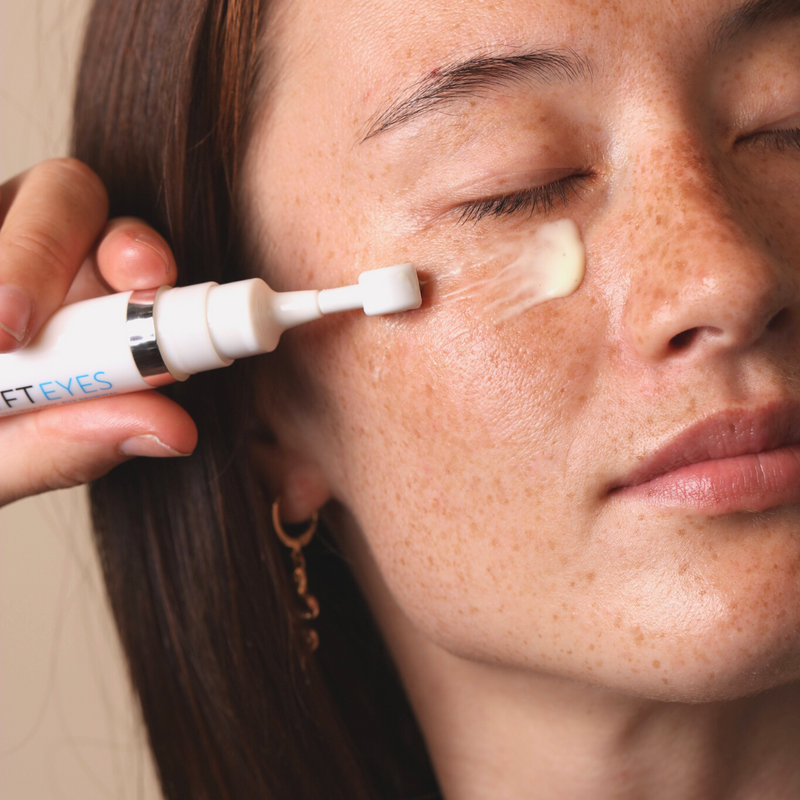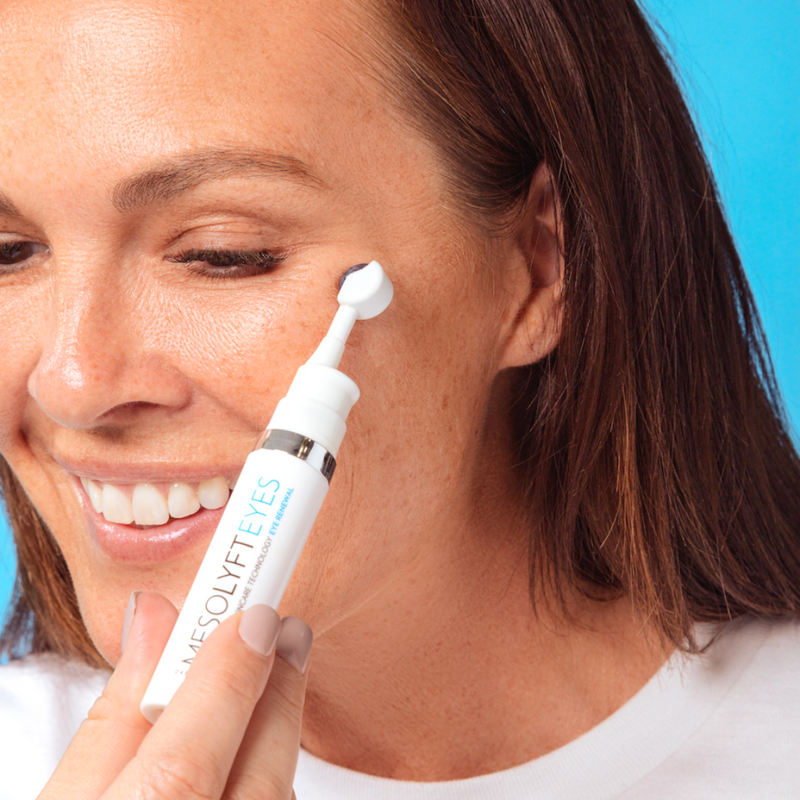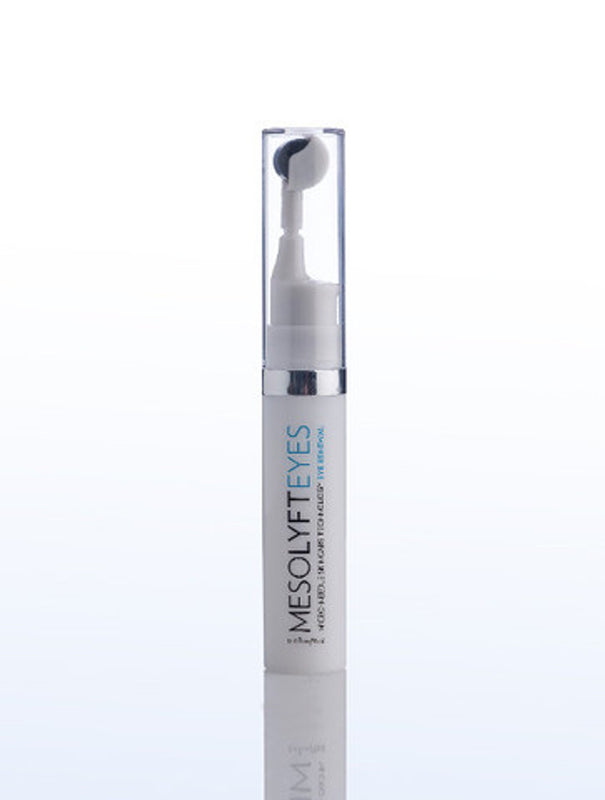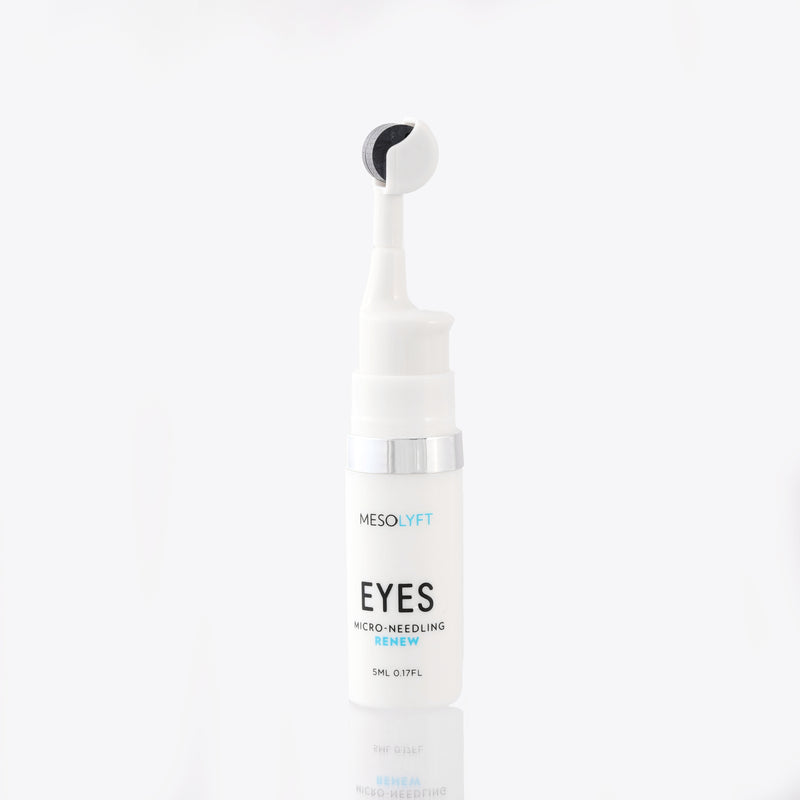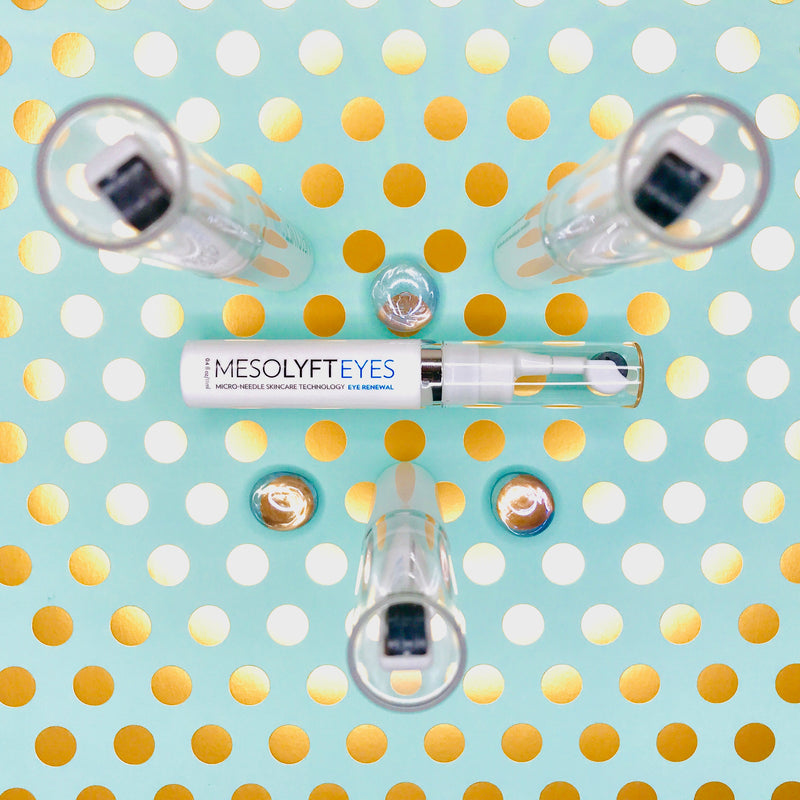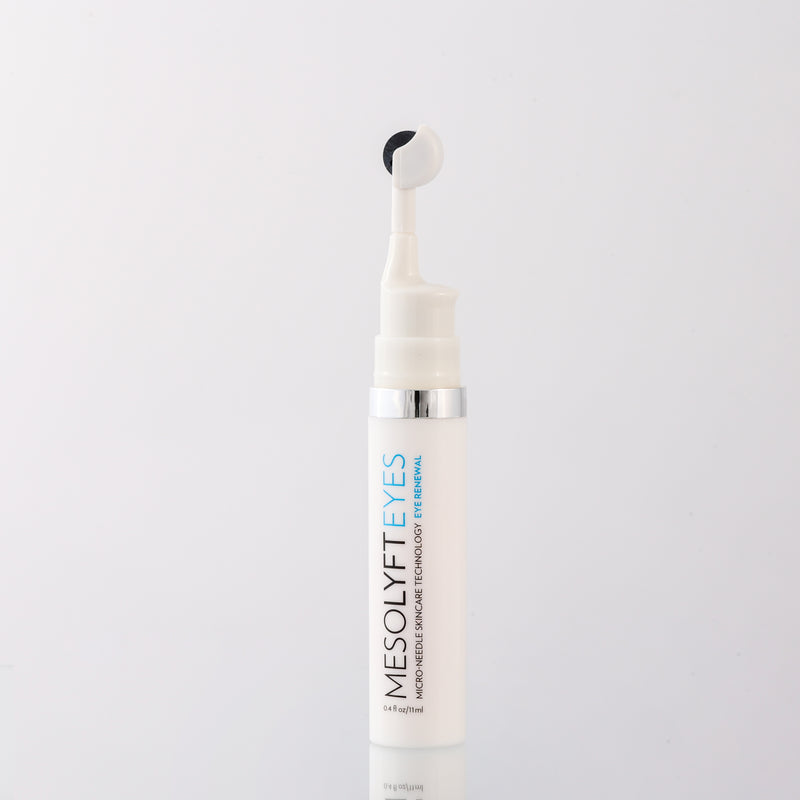 Mesolyft
Mesolyft Eyes
Experience the power of our specialized eye care, crafted to diminish signs of aging and unveil youthful, refreshed eyes.
Product Description
• MesoLyft Eye Renewal is a beauty tool that combines a potent eyelid anti-aging serum with a 0.15 mm micro-needle derma roller.
•The product contains a combination of ingredients such as Argireline, Peptides, Hyaluronic Acid, and VoluPlus, which work together to plump the skin, reduce wrinkles, and improve the application of makeup.
•Additionally, the formula includes Retinol, Vitamin C, Ginkgo Biloba, Hibiscus Sabdariffa Flower Extract, Vitamin E, Macadamia Nut Extract, and Sunflower Seed Extract, which help stimulate collagen production, reduce inflammation, preserve skin youthfulness, and provide natural antioxidant benefits.
Hoe to apply?
• Wash and dry your face or area you want to treat.
• Pump perfectly measured drops of serum on the MesoLyft tip.
• Glide the roller over your lips and lip line, pressing and rolling in each direction 6 times.
• Wash the wheel under warm running water.
• Shake off excess water and let dry.
• For best results use nightly. Serum lasts up to 6 months when used correctly.
Materials
Retinol, Vitamin C, Vitamin E, Hyaluronic Acid, Argireline, VoluPlus (Nutmeg Extract), Macadamia Nut Extract, Jojoba Esters, Peptides, Aloe Vera Leaf Extract, Hibiscus Extract, Ginkgo Biloba Extract, Sunflower Seed Extract.
Free Shipping on all orders above 100 OMR, for more information, click here
Free Returns within 15 working days.If you experience any issue with your order, please email on customercare@thebubblewrap.com and for more info click here.