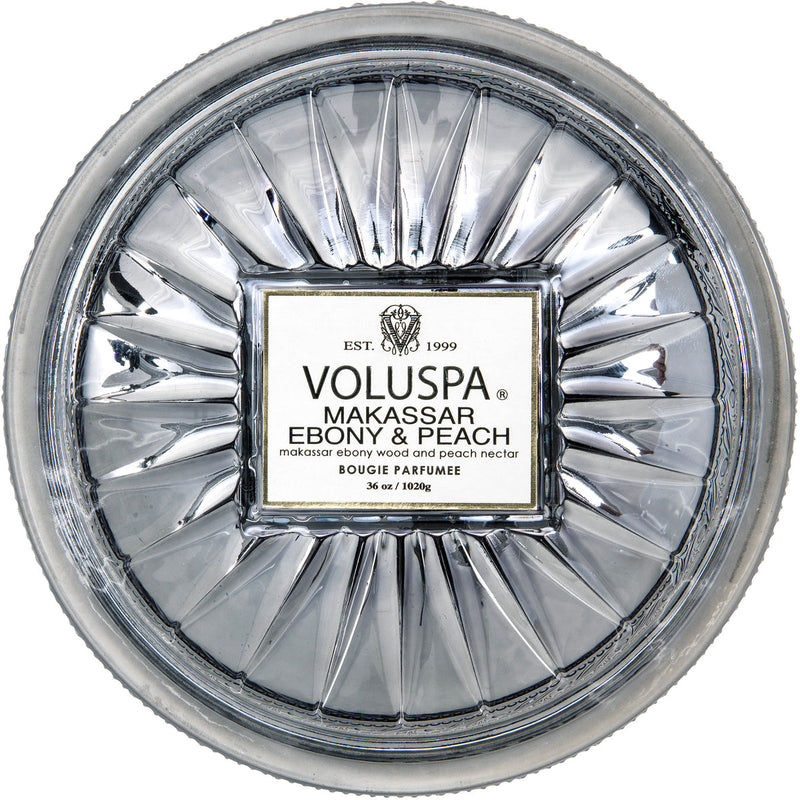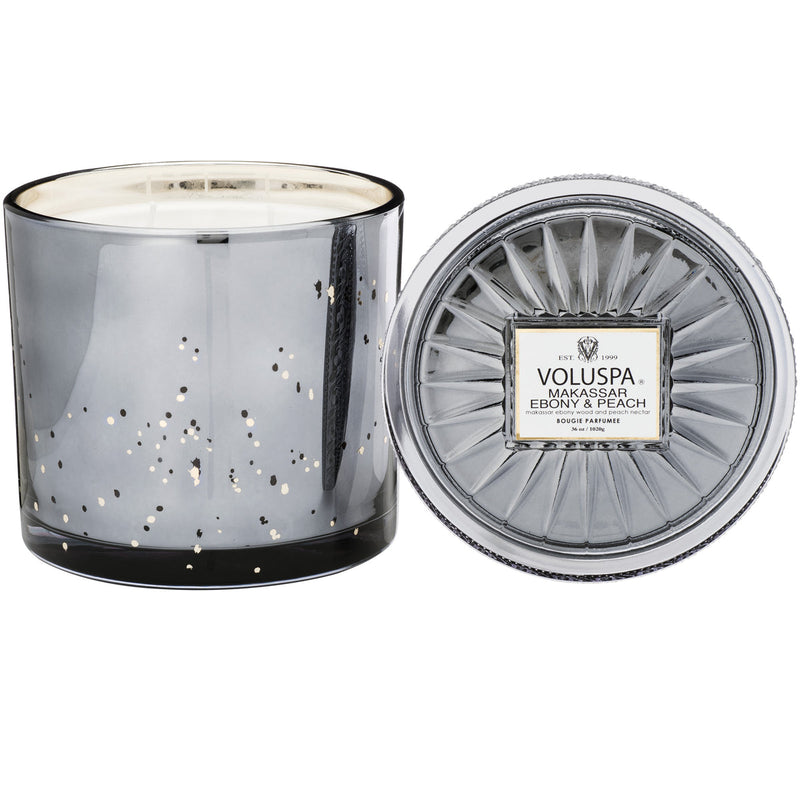 Voluspa
Makassar Ebony & Peach Grande Maison Candle
Experience the captivating scent of Makassar Ebony & Peach Grande Maison Candle. With notes of black ebony, ripe peaches, and apple blossom, this candle creates a delightful ambiance. Buy today!
Product Description
• Immerse yourself in the intoxicating aroma that emanates from this handcrafted masterpiece. At its core, the rich and opulent notes of solid Black Ebony and Mahogany intertwine, enveloping the atmosphere with their elegant darkness, while exuding an air of sophistication and mystery.
• As you ignite the wick, a tantalizing blend of ripe Peaches and delicate Apple Blossom harmoniously dances into the air, infusing the space with a burst of fruity freshness. The succulence of the peaches adds a touch of juicy sweetness, perfectly complemented by the delicate floral undertones of the apple blossom.
Product Dimensions
Volume : 36 oz
Diameter : 13.99 cm
Height : 14.30 cm
Care Instructions & Materials
Trim wicks to 1/4" with each burn.
Place candle on a heat resistant surface or candle tray.
Allow wax to melt to the candle's edge every burn to prevent tunneling.
Keep candles away from drafts to ensure a smokeless, clean burn.
Use a wick snuffer to extinguish a candle without soot or smoke.
Discontinue burning a candle when less than 1/4" of wax remains.
Notes of Solid Black Ebony Wood, Ripe Peaches & Apple Blossom. Proprietary coconut wax blend + 100% natural wicks
Hand-poured in the U.S.A.
Not tested on animals
Phthalates, parabens & sulfate-free
Free Shipping on all orders above 100 OMR, for more information, click here
Free Returns within 15 working days.If you experience any issue with your order, please email on customercare@thebubblewrap.com and for more info click here.