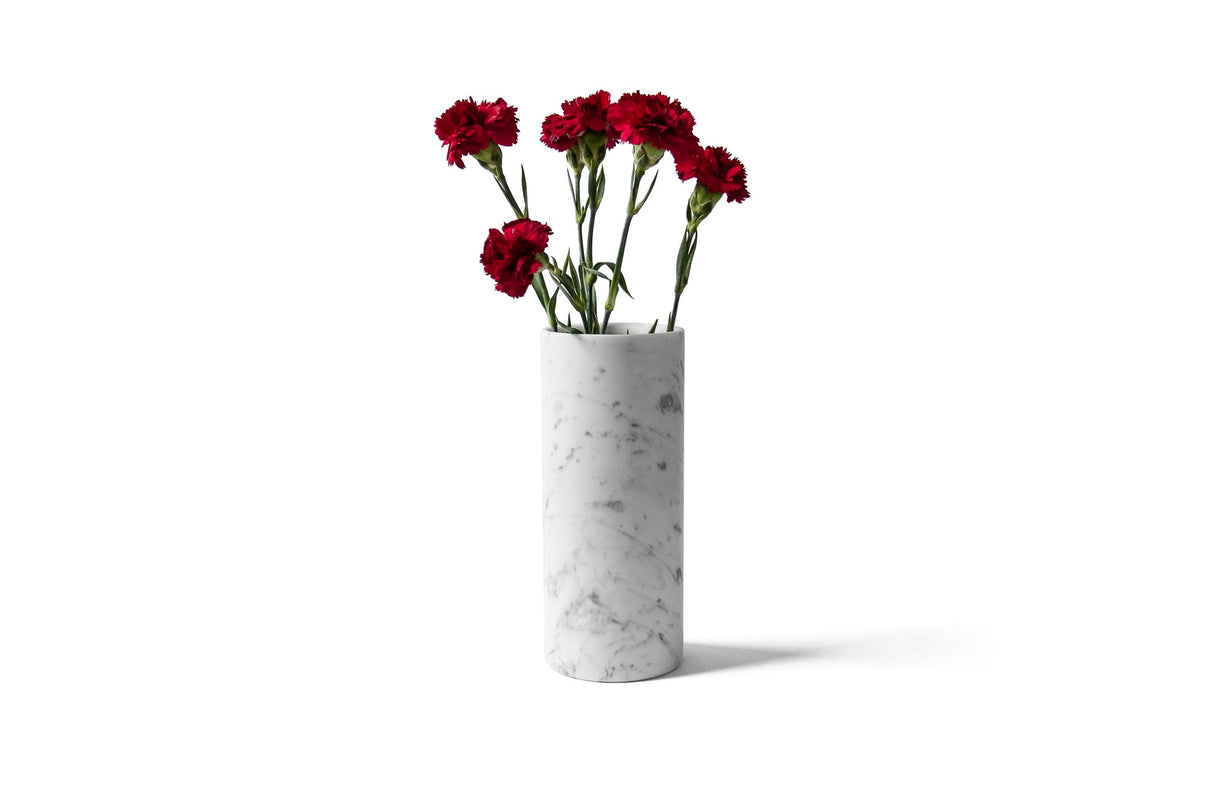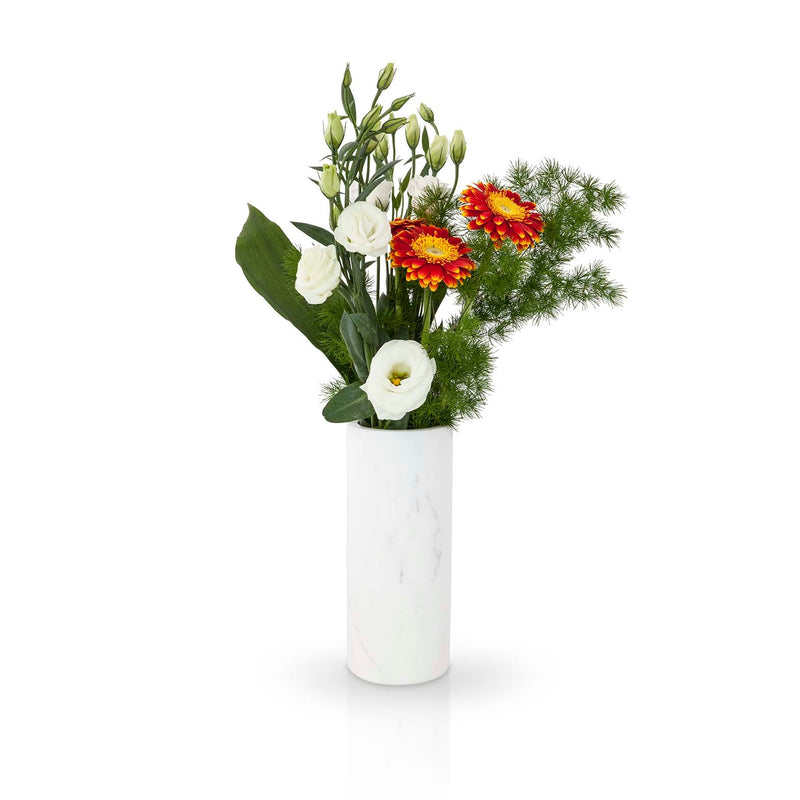 Fiametta V
Cylindrical Marble Vase
-Made from high-quality marble with a smooth, polished finish.
-Ideal for displaying flowers, greenery, or other decorative accents.
-Thoughtfully originated in Italy.
Product Description
• The Cylindrical Marble Vase is a beautifully crafted decorative piece that adds elegance and sophistication to any space. This vase is made from high-quality marble that is polished to a smooth and shiny finish, giving it a luxurious and refined look. Its cylindrical shape and smooth surface provide a classic and timeless appeal that fits seamlessly into any interior decor style.
• It's perfect for displaying a bouquet of flowers, greenery, or other decorative accents. The vase is not only visually stunning but also durable and long-lasting. The sturdy marble construction ensures that it can withstand frequent use and handling without chipping or cracking, making it a worthwhile investment for anyone who values quality craftsmanship and design.
Product Dimensions
Diameter - 10cm
Height - 24cm
Care Instructions
Clean with water, natural soap and a soft cloth. Don't put in the dishwasher and don't use lemon, vinegar, wine or abrasive detergents.
Free Shipping on all orders above 100 OMR, for more information, click here
Free Returns within 15 working days.If you experience any issue with your order, please email on customercare@thebubblewrap.com and for more info click here.