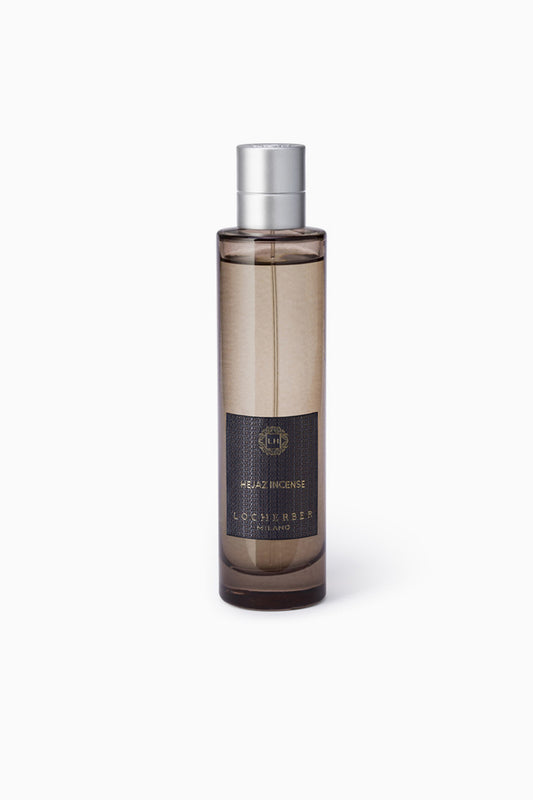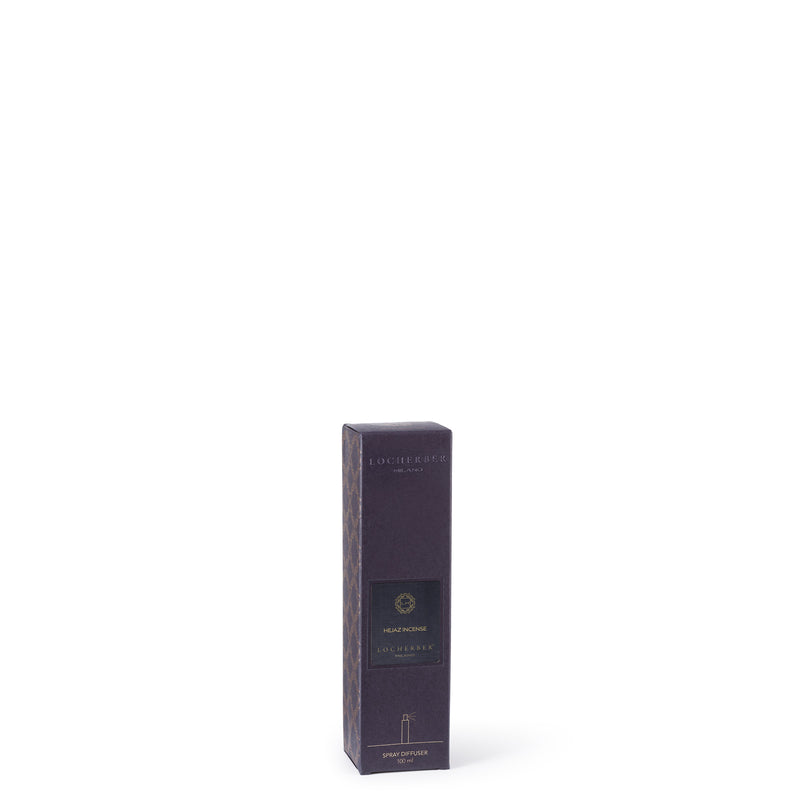 Locherber Milano
Hejaz Incense Spray Diffuser - 100ml
-Aromatic oriental note with a spicy and woody scent.
-Creates a warm and inviting ambiance.
-Thoughtfully originated in Italy.
Product Description
• Introducing the Hejaz Incense Spray Diffuser - a captivating and aromatic addition to any space. With its enchanting blend of oriental notes, this diffuser creates a warm and inviting ambiance that is both spicy and woody. The top notes of cedar, birch, and bergamot instantly captivate the senses, infusing the air with a refreshing and invigorating aroma. As the fragrance develops, the heart notes emerge, revealing a harmonious combination of gurjum, incense, cypress, nutmeg, carnation, and white musk.
• These middle notes add depth and complexity to the fragrance, evoking a sense of intrigue and mystery. The base notes of sandalwood, guaico wood, patchouli, and pine wood form the foundation of this exquisite scent. They provide a grounding and earthy essence that lingers in the air, creating a comforting and serene atmosphere.
Product Dimensions
Volume - 100ml
Care Instructions
Hand painted glass vase and jacquard fabric label.
Free Shipping on all orders above 100 OMR, for more information, click here
Free Returns within 15 working days.If you experience any issue with your order, please email on customercare@thebubblewrap.com and for more info click here.