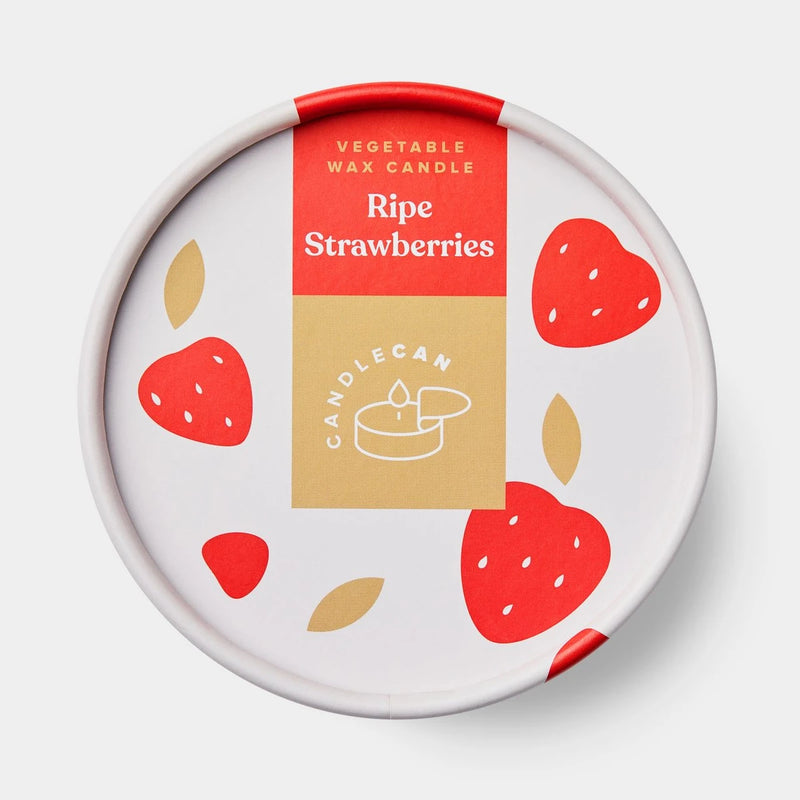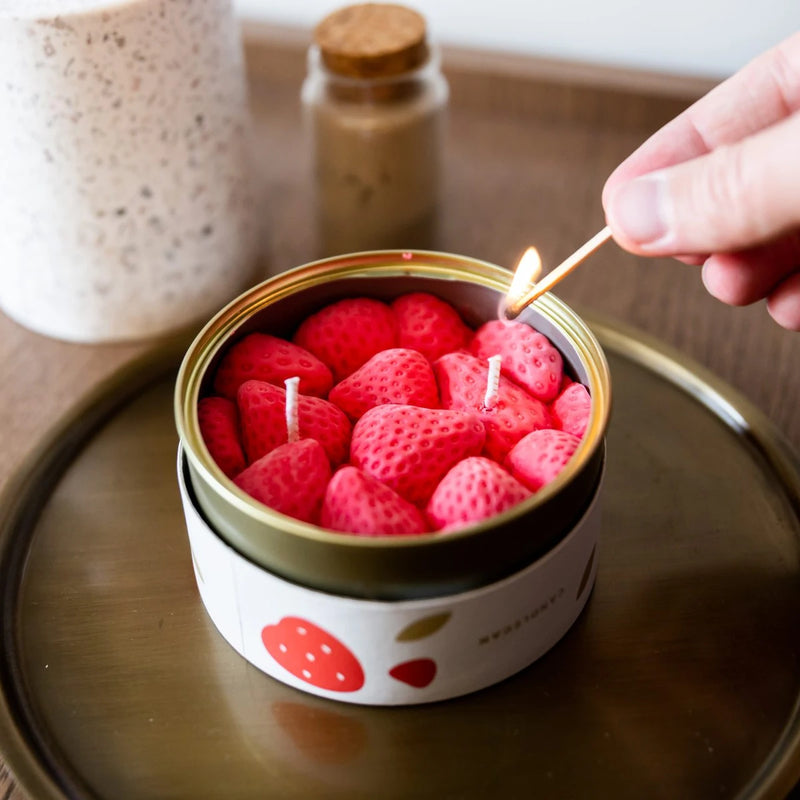 Candle Hand
Gourmet Food Candle - Candlecan Ripe Strawberries
Experience our Gourmet Food Candle's ripe strawberries. For a really appealing experience, fill the room with the sweet, juicy aroma of recently collected strawberries.
Product Description
• The Strawberry Candlecan is a handcrafted candle that is designed to look like a basket of fresh strawberries. It is made from 100% vegetable wax and wax dyes, making it eco-friendly and sustainable. The candle features a realistic and detailed design, with a textured exterior that mimics the appearance of strawberry seeds, and a vibrant red color that resembles the ripest strawberries.
• One of the unique features of this candle is its ability to evoke warm childhood memories. The sweet scent, realistic design, and nostalgic association with strawberries can transport you back to carefree days of picking fresh berries, enjoying summer treats, and creating cherished memories with loved ones.
• The candle is also designed with functionality in mind. It features two cotton wicks that ensure an even and clean burn, allowing you to enjoy the candle for hours on end. The size of the candle is perfect for placing on a tabletop, shelf, or mantel, and it makes for a beautiful and eye-catching centerpiece in any room.
Product Dimensions
Weight - 0.27kg
Length - 10cm
Width - 10cm
Height - 5cm
Care Instructions&Materials
• When you first burn the candle, please allow it to burn for at least 2 hours to allow the wax surface to melt evenly. This ensures the maximum burn time of 30h+. Feel free to trim the wick during burn times for the best flame.
•100 % Vegetable Wax, Wax Dyes, 2x Cotton wicks. Scent: Strawberry.
Free Shipping on all orders above 100 OMR, for more information, click here
Free Returns within 15 working days.If you experience any issue with your order, please email on customercare@thebubblewrap.com and for more info click here.