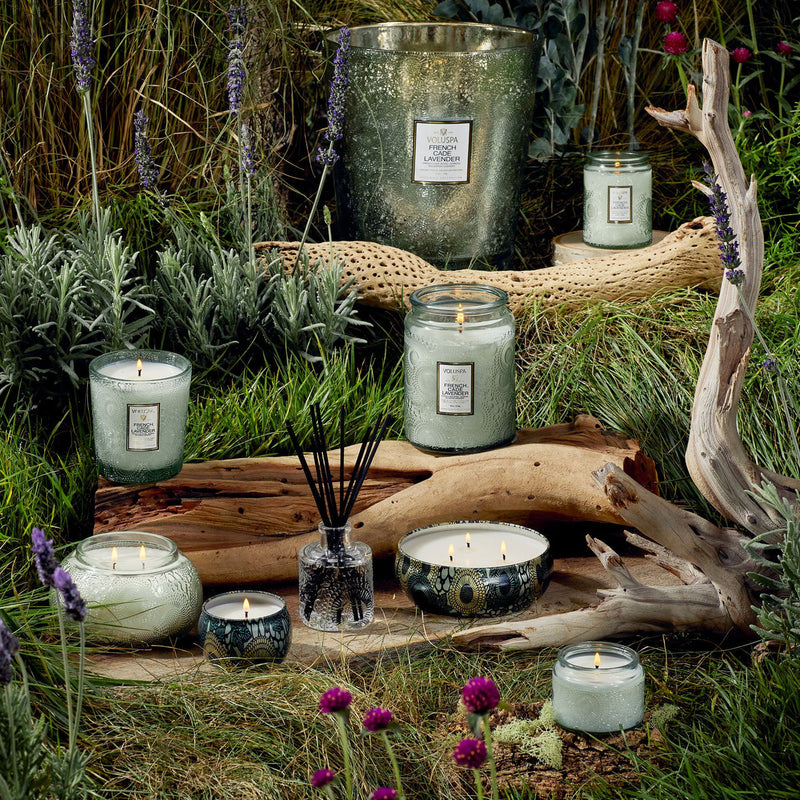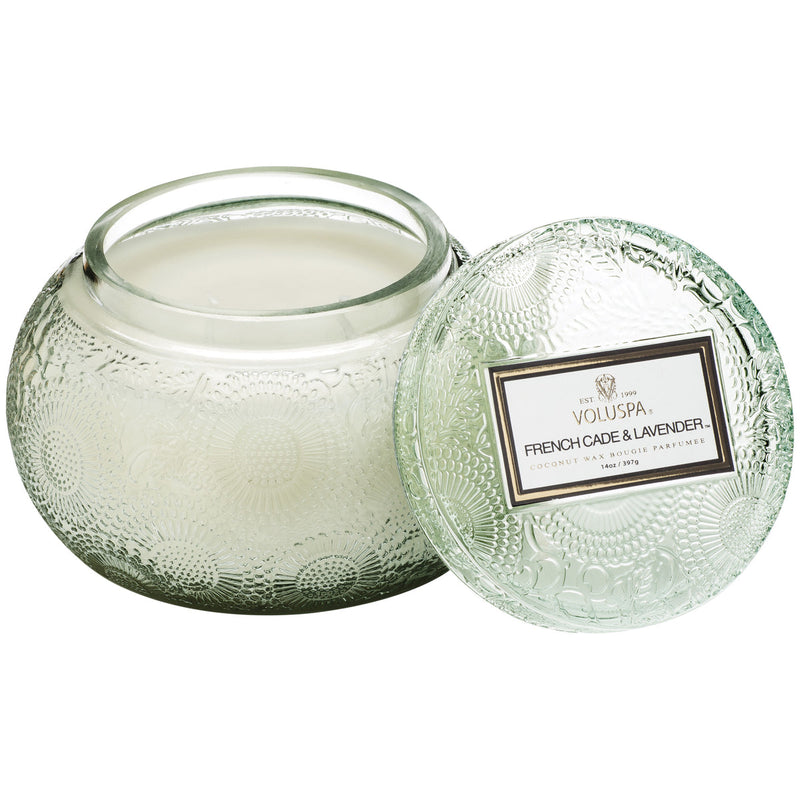 Voluspa
French Cade Lavender Chawan Bowl Candle
The fragrance of French Cade Lavender Chawan Bowl Candle. Hand-poured with a unique coconut wax blend, featuring French Cade Wood, Verbena, and Bulgarian Lavender notes.
Product Description
• The French Cade Lavender Chawan Bowl Candle by Voluspa is a luxurious and captivating addition to your home decor. This exquisite candle features Voluspa's signature coconut wax blend, meticulously hand-poured into a stunning 14 oz. embossed glass vessel. The vessel is adorned with intricate detailing that adds a touch of elegance to any space, while the included matching lid keeps the candle dust-free and preserves its fragrance when not in use.
• Ignite your senses and indulge in the delightful aroma of the French Cade Lavender fragrance. The sophisticated blend of French cade wood, lavender, verbena, and moss creates a captivating scent that lingers in the air, filling your home with a soothing and tranquil ambiance. Whether you're unwinding after a long day or setting the mood for a cozy evening, this candle's fragrance throw will envelop your space with its enchanting aroma.
Product Dimensions
Volume : 397 ml
Length : 12.6 cm
Width : 8 cm
Care Instructions & Materials
Trim wicks to 1/4" with each burn.
Place candle on a heat resistant surface or candle tray.
Allow wax to melt to the candle's edge every burn to prevent tunneling.
Keep candles away from drafts to ensure a smokeless, clean burn.
Use a wick snuffer to extinguish a candle without soot or smoke.
Discontinue burning a candle when less than 1/4" of wax remains.
Glass Jar , Notes of French Cade Wood, Verbena & Bulgarian Lavender.
Free Shipping on all orders above 100 OMR, for more information, click here
Free Returns within 15 working days.If you experience any issue with your order, please email on customercare@thebubblewrap.com and for more info click here.