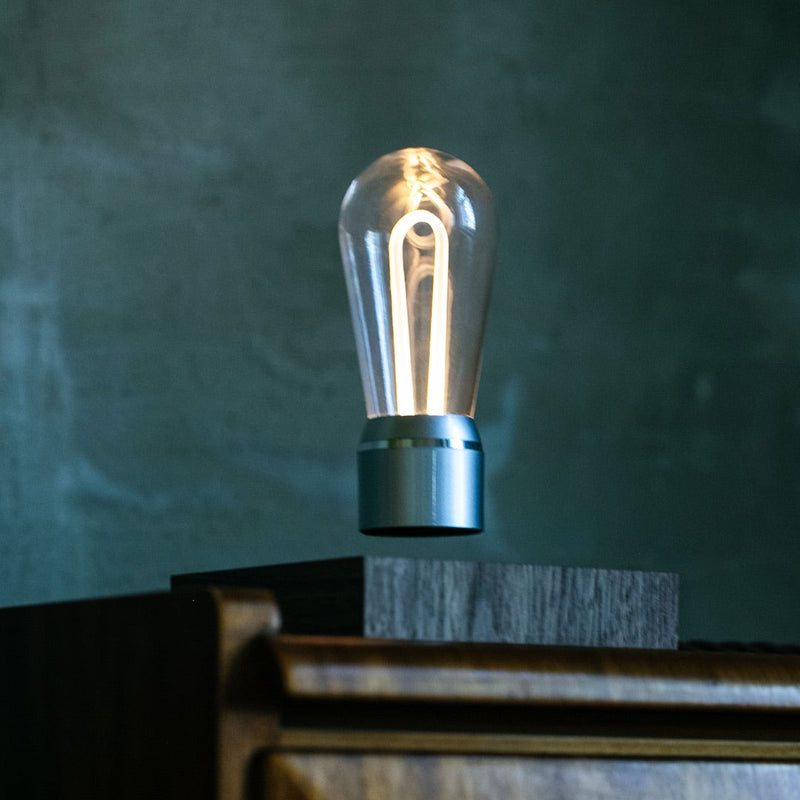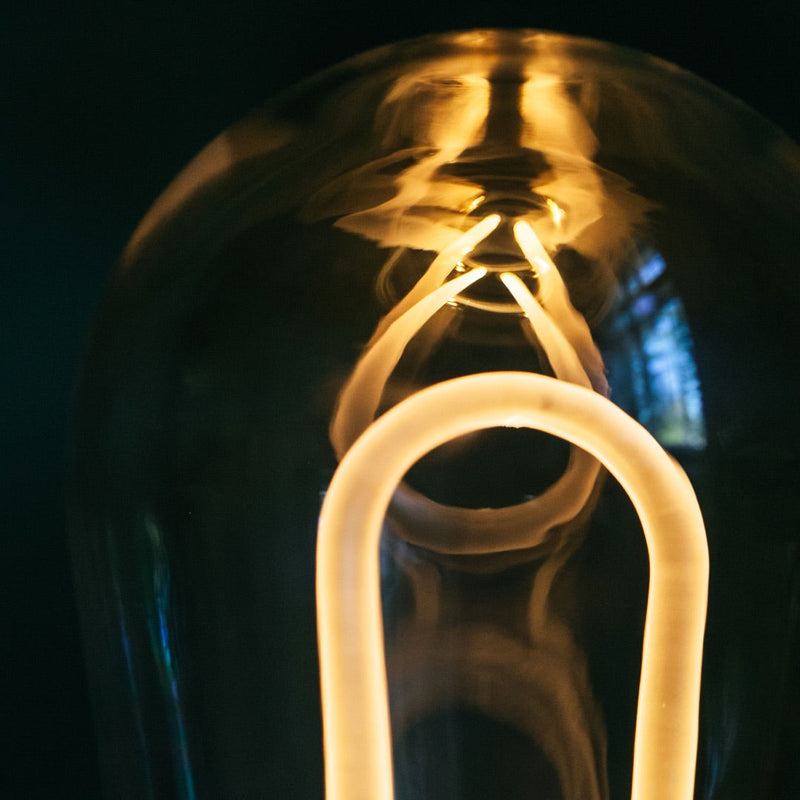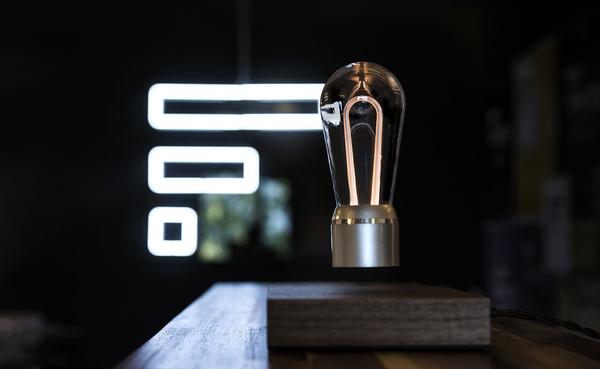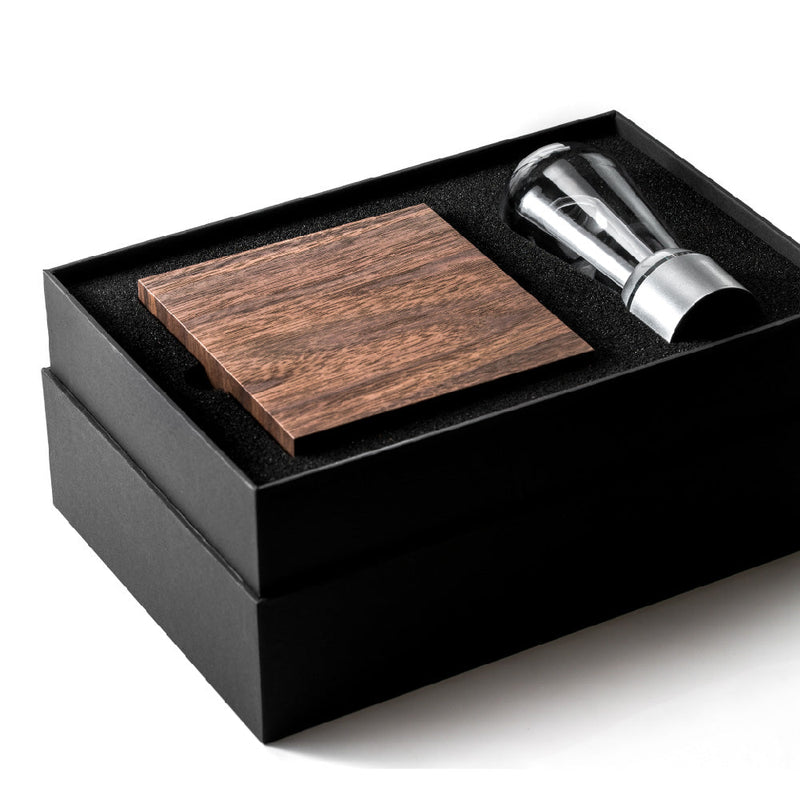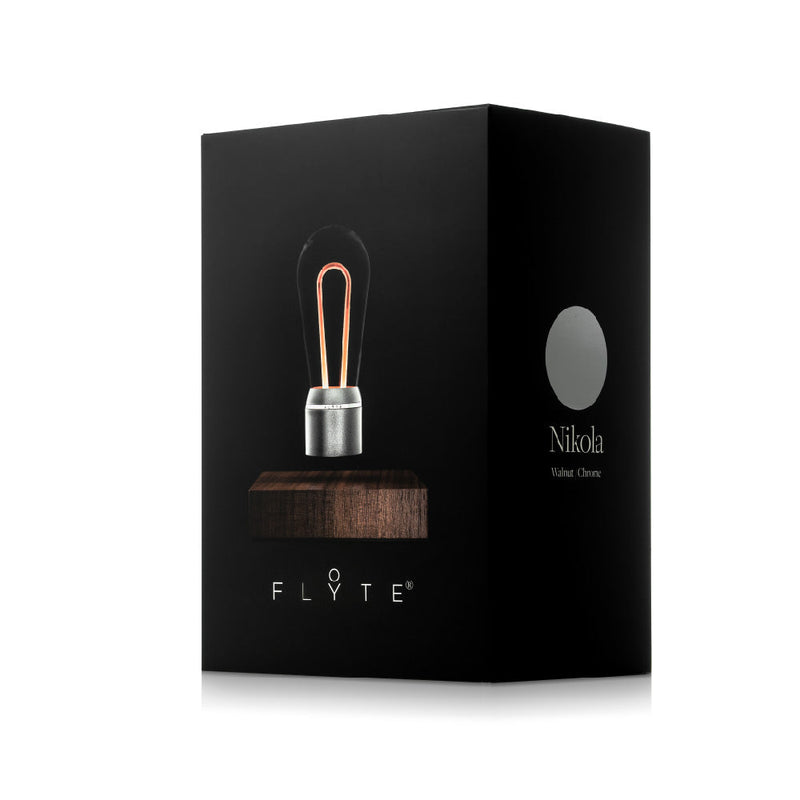 Flyte
Flyte Nikola
-The NIKOLA is a levitating light bulb
-It's named after inventor Nikola Tesla
-Thoughtfully originated in Sweden. 
Product Description
• The NIKOLA model is a levitating light bulb that is named after and inspired by the renowned inventor Nikola Tesla. This unique lighting fixture features a classic and rich-toned Walnut base that serves as a platform for the innovative MARCONI bulb in Chrome. The bulb levitates above the base using advanced magnetic levitation technology, which allows it to float and spin in the air without any physical support.
• The bulb is an energy-efficient LED bulb that emits a warm and soft glow, creating a cozy and inviting ambiance in any room. The Chrome finish of the bulb adds a modern and sleek touch to the overall design of the NIKOLA model, making it a perfect blend of classic and contemporary styles.
Product Dimensions
Length - 13cm
Width - 13cm
Height - 3cm
Materials
Includes Walnut base, chrome Marconi light bulb with filament and AC Adapter.
Free Shipping on all orders above 100 OMR, for more information, click here
Free Returns within 15 working days.If you experience any issue with your order, please email on customercare@thebubblewrap.com and for more info click here.