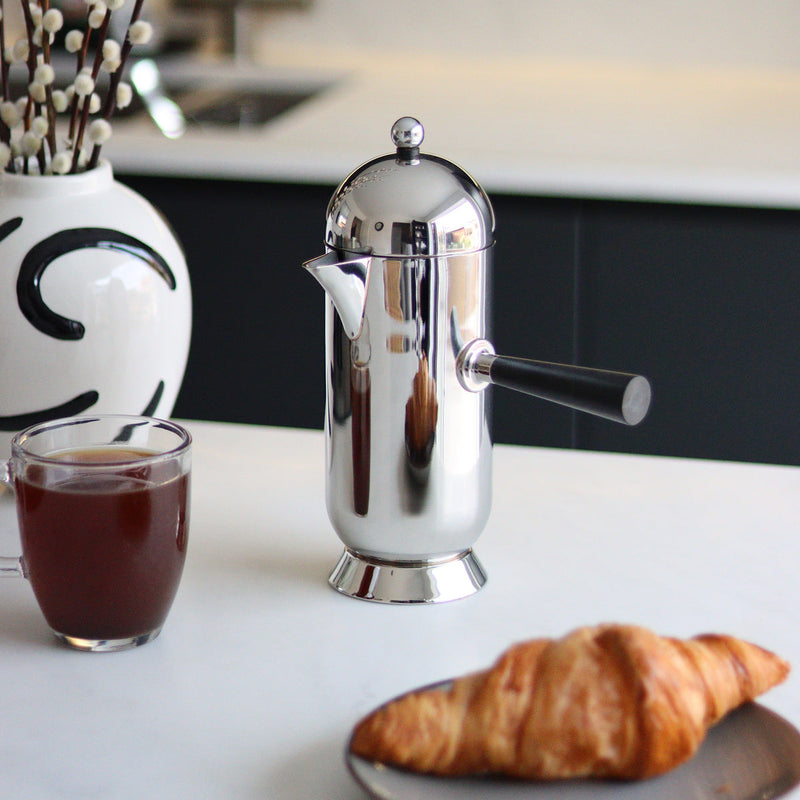 Nick Munro
Fatso Pot Cafetiere
-Luxury, stainless steel Bistro Pot Cafetiere designed to impress.
-Crafted from premium stainless steel for durability and aesthetic appeal.
-Thoughtfully originated in the UK.

Product Description
• Introducing the Fatso Pot Cafetiere, the epitome of luxury and sophistication in the world of coffee brewing. Crafted from premium stainless steel, this exquisite Bistro Pot Cafetiere is meticulously designed to impress even the most discerning coffee connoisseurs. Its exclusive and original French press design, adorned with a touch of Turkish inspiration in the form of a unique side handle, sets it apart from ordinary coffee presses.
• With a capacity to brew 3 cups of your favorite coffee blend, the Fatso Pot Cafetiere ensures a perfect steep every time, guaranteeing an exceptional coffee experience that will tantalize your taste buds and leave you craving for more. Elevate your coffee ritual and indulge in the art of brewing with the Fatso Pot Cafetiere, where elegance meets exceptional taste.
Product Dimensions
Volume : 0.6l
Weight : 0.513kg
Diameter : 9cm
Height : 22cm
Care Instructions & Materials
• The stainless steel products are dishwasher safe but ideally should be cleaned with warm soapy water and polished with a microfibre cloth for best results.
• 18/8 Stainless steel
Free Shipping on all orders above 100 OMR, for more information, click here
Free Returns within 15 working days.If you experience any issue with your order, please email on customercare@thebubblewrap.com and for more info click here.