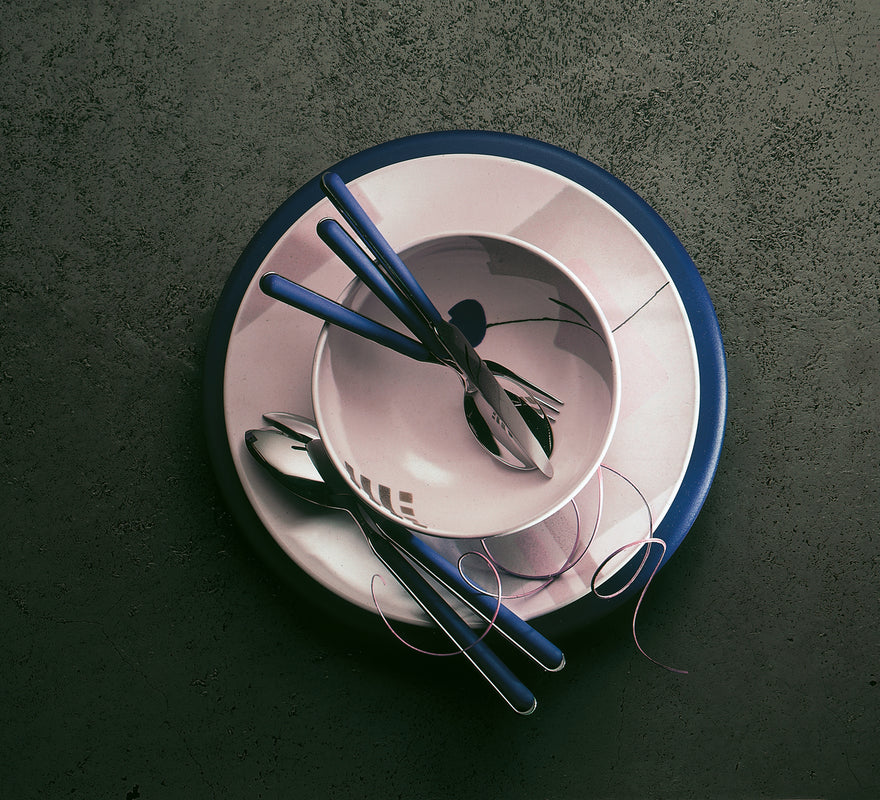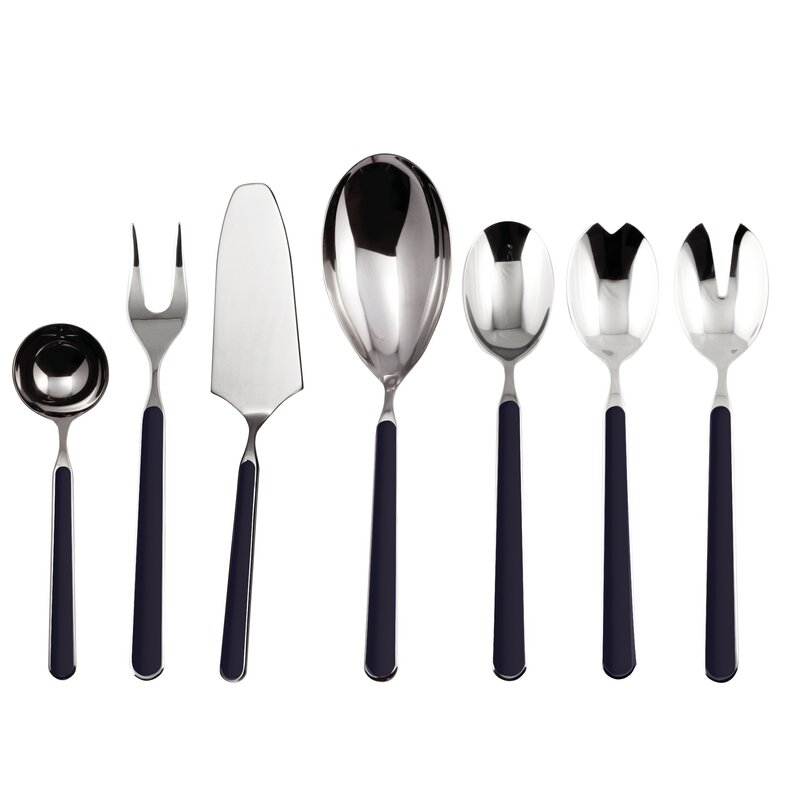 Mepra
Fantasia 7pcs Set - Cobalto
-Made in Italy with the highest quality of 18/10 stainless steel and resin made with Nylon and Fiberglass.

-The handle of each piece in the Fantasia set is not merely glued together but expertly welded, creating a solid and sturdy handle that will withstand the test of time, ensuring long-lasting performance.

-Thoughtfully originated in Italy.

Product Description
• Introducing the Fantasia 7pcs Set - Cobalto, a masterpiece crafted in Italy, showcasing the pinnacle of quality and design. Made with the finest 18/10 stainless steel and exquisitely complemented by vibrant resin handles composed of Nylon and Fiberglass, this set is a true embodiment of colorfulness, elegance, and timeless style. The 18/10 stainless steel used in the Fantasia set guarantees exceptional durability and strength, ensuring a long-lasting and reliable kitchen companion.
• The stainless steel body extends seamlessly to the very end of the handle, offering a seamless and harmonious aesthetic that exudes sophistication. A remarkable feature of the Fantasia set lies in its meticulously crafted handle design. The two shelves that constitute the handle are not merely glued together, but instead, they are expertly welded, forming an inseparable and unified piece. This construction method ensures a robust and sturdy handle that will withstand the test of time.
Care Instructions
Dishwasher safe.
Materials
18/10 Stainless Steel
Free Shipping on all orders above 100 OMR, for more information, click here
Free Returns within 15 working days.If you experience any issue with your order, please email on customercare@thebubblewrap.com and for more info click here.