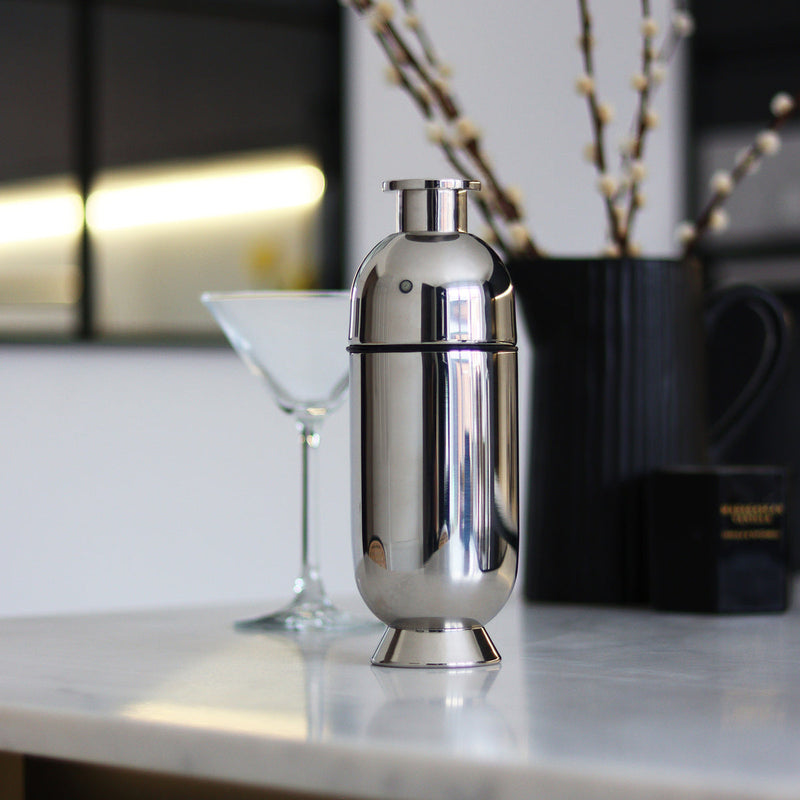 Nick Munro
Cocktail Shaker/SS
Experience cocktail perfection with Nick Munro's Cocktail Shaker/SS. Stainless steel, built-in filter, and 30s elegance. Mix with style!
Product Description
• Introducing the epitome of cocktail craftsmanship, the Cocktail Shaker/SS. Designed by the renowned artist Nick Munro, this luxurious stainless steel cocktail shaker is a true masterpiece that seamlessly combines form and function. With its sleek and glamorous style, it not only expertly creates fabulous cocktails but also leaves a lasting impression on your guests. The shaker features a built-in filter and cap, ensuring effortless pouring and preventing any unwanted ingredients from escaping.
• Its rubber seal guarantees easy opening and a snug fit, allowing you to shake and mix with confidence. Evoking the spirit of the 30s golden age, this exclusive Nick Munro design transports you to a world of timeless elegance and sophistication. Elevate your cocktail experience and become the ultimate host with this remarkable cocktail shaker that embodies the perfect blend of style and functionality.
Product Dimensions
Volume : 0.45l
Weight : 0.401kg
Height : 22cm
Care Instructions & Materials
• The stainless steel products are dishwasher safe but ideally should be cleaned with warm soapy water and polished with a microfibre cloth for best results.
• 18/8 Stainless steel
Free Shipping on all orders above 100 OMR, for more information, click here
Free Returns within 15 working days.If you experience any issue with your order, please email on customercare@thebubblewrap.com and for more info click here.