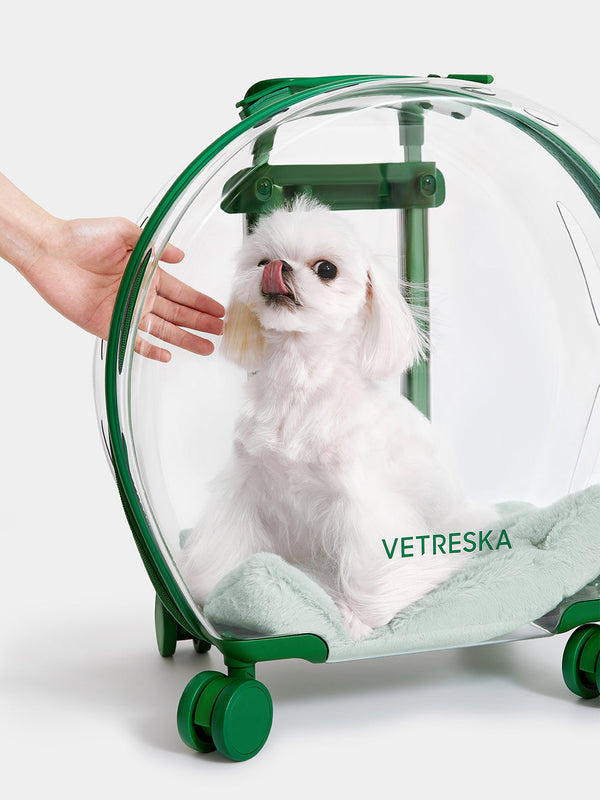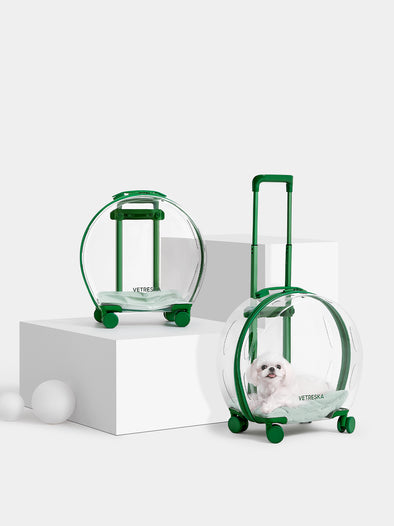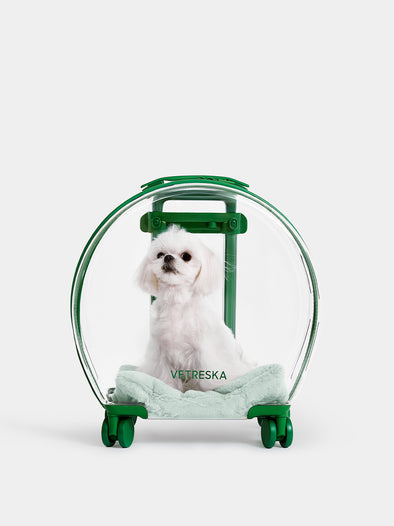 Vetreska
Bubble Pet Carrier (Green & Transparent)
See the World in a Transparent Green Bubble! The Green & Transparent Bubble Pet Carrier offers a unique and stylish way for your pet to travel. Let them explore the surroundings with a clear view, all while adding a touch of nature-inspired charm to their journey.
Product Description
•Our Bubble Pet Carrier is designed for pet comfort as you head to your destination.
•Large ventilation holes and a soft ice mat keeps them cool, while a warm fluffy cushion keeps them snuggly during colder days.
•If your pet is timid or shy you can also opt for our color block version instead, which includes an opaque privacy sticker to turn this crystal-clear lookout into a cozy nook.
Product Dimensions
• Length:16.5in
• Width:9.8in
• Height:19.5in
Facts For Felines
•BREATHE FREELY: 13 ventilation holes are found on the side of the pet carrier to ensure fresh air for your furry friends and for you to reach and provide some comfort or interact with them.
•PREMIUM DESIGN: Made of polycarbonate material, this high quality carrier is light but very strong and durable. It also features 360° silent spinning wheels and aluminum reinforced adjustable handle.
•CATS & SMALL DOGS: This product is suitable for cats and small dogs, we do the measurements for you to make life simpler!
•WARM & COLD DAYS: We include 2 mats with this product to cater for different temperatures. A cooling mat for hotter days, and a fluffy pillow for colder days.
•PRIVACY: Shy pet you say? Don't worry, we have you (and them) covered! You can opt for our color block design, or utilize one of the opaque privacy stickers that we provide.
Free Shipping on all orders above 100 OMR, for more information, click here
Free Returns within 15 working days.If you experience any issue with your order, please email on customercare@thebubblewrap.com and for more info click here.