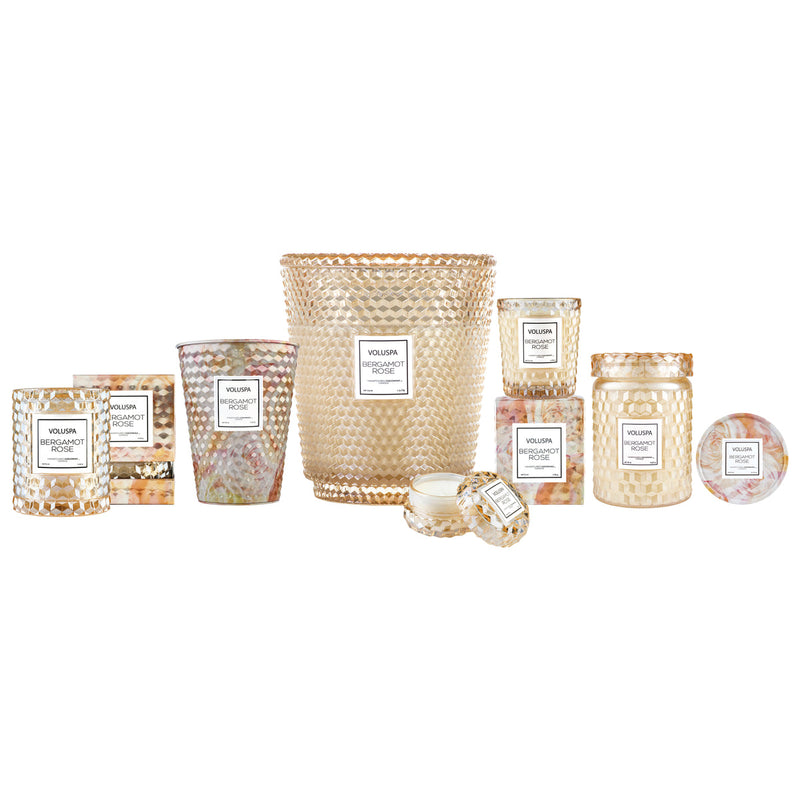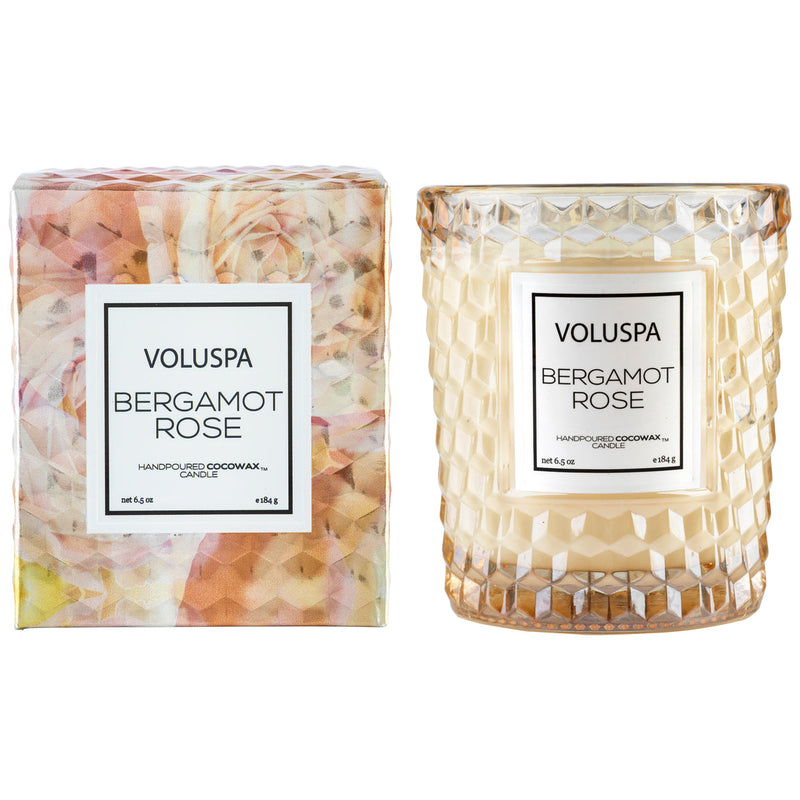 Voluspa
Bergamot Rose Classic Candle
-The Bergamot Rose Classic Candle features a captivating blend of tart green bergamot, yellow garden roses, and orange flower, creating a delightful and enchanting aroma that fills the room.

-With its delightful fragrance and elegant design, the Bergamot Rose Classic Candle makes a thoughtful and luxurious gift for loved ones.

-Thoughtfully originated in the US.

Product Description
• The Bergamot Rose Classic Candle infuses your space with an exquisite blend of aromatic notes, including tart green bergamot, yellow garden roses, and orange flower. Its captivating fragrance evokes a sense of freshness and elegance, creating a harmonious ambiance in any room.
• Designed with versatility in mind, this delicately sized Classic Candle is perfect for adorning any space. Whether you want to enhance the atmosphere of your living room, bedroom, or office, this candle effortlessly complements any interior style with its refined presence.
Product Dimensions
Volume : 6.5 oz
Diameter : 7.62 cm
Height : 8.89 cm
Care Instructions & Materials
Trim wicks to 1/4" with each burn.
Place candle on a heat resistant surface or candle tray.
Allow wax to melt to the candle's edge every burn to prevent tunneling.
Keep candles away from drafts to ensure a smokeless, clean burn.
Use a wick snuffer to extinguish a candle without soot or smoke.
Discontinue burning a candle when less than 1/4" of wax remains.
Proprietary coconut wax blend + 100% natural wicks
Hand-poured in the U.S.A.
Not tested on animals Phthalates, parabens & sulfate-free
Free Shipping on all orders above 100 OMR, for more information, click here
Free Returns within 15 working days.If you experience any issue with your order, please email on customercare@thebubblewrap.com and for more info click here.