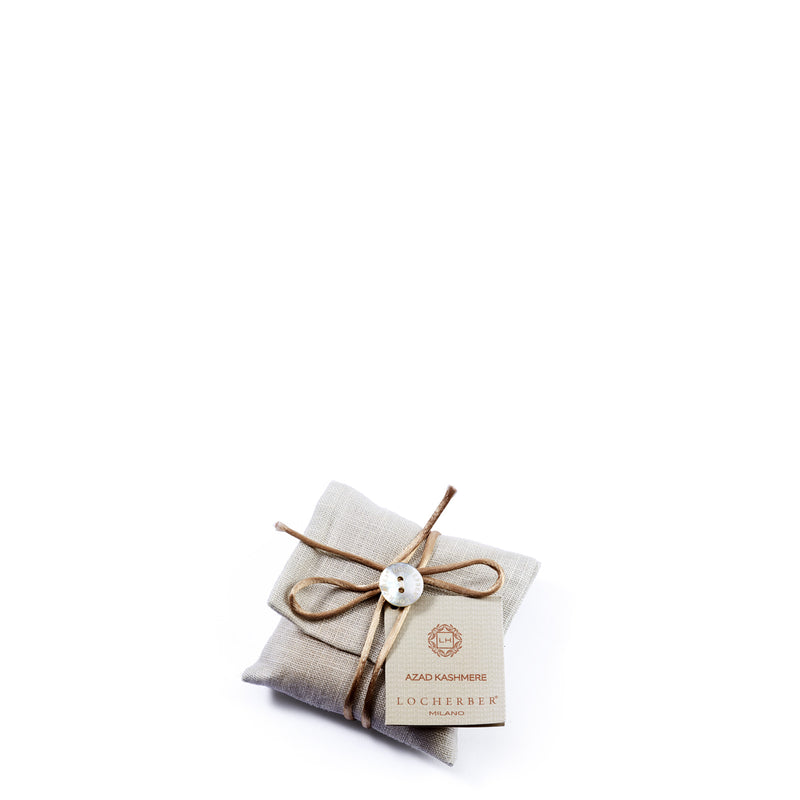 Locherber Milano
Azad Kashmere Scented Sachet
-Azad Kashmere Scented Sachet: Experience freedom without restrictions.
-Fragrance notes: Bergamot, Moroccan jasmine, ebony, lily of the valley, vanilla, patchouli, amber, sandalwood.
-Thoughtfully originated in Italy.
Product Description
• Discover the ultimate freedom with Azad Kashmere Scented Sachet. This exquisite fragrance is a symphony of liberation, blending the invigorating tones of bergamot and Moroccan jasmine with the captivating essence of ebony and lily of the valley. Let the refreshing burst of bergamot awaken your spirit, while the seductive floral notes of jasmine leave an unforgettable impression. The deep and mysterious ebony intertwines with the delicate charm of lily of the valley, creating a harmonious balance that embodies pure elegance.
• As the fragrance evolves, embrace the comforting embrace of vanilla, the earthy allure of patchouli, and the warm richness of amber. These exquisite elements combine with the lingering touch of sandalwood to create a captivating and alluring scent that embodies the true essence of freedom without restrictions. Immerse yourself in the Azad Kashmere experience and embrace a world where boundaries are shattered, allowing you to feel truly liberated. Indulge in this remarkable fragrance and let its transformative power transport you to a realm where you are free to be your authentic self.
Free Shipping on all orders above 100 OMR, for more information, click here
Free Returns within 15 working days.If you experience any issue with your order, please email on customercare@thebubblewrap.com and for more info click here.