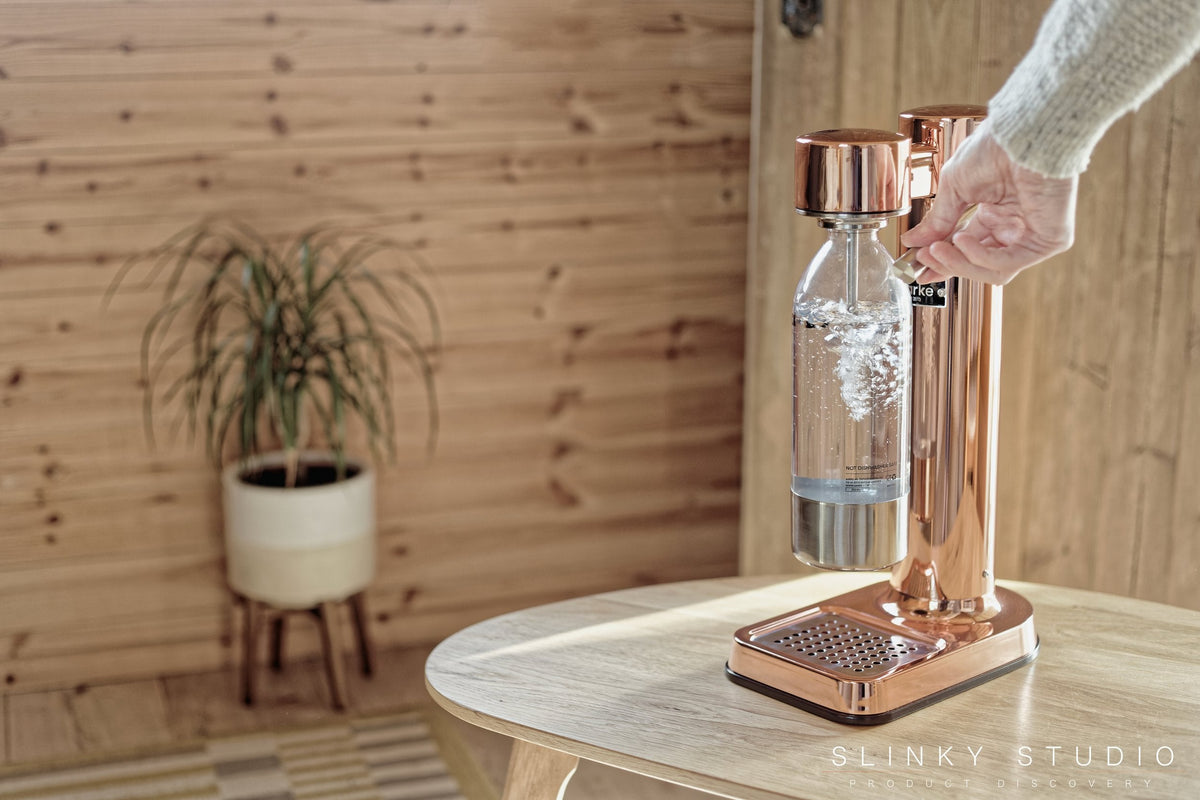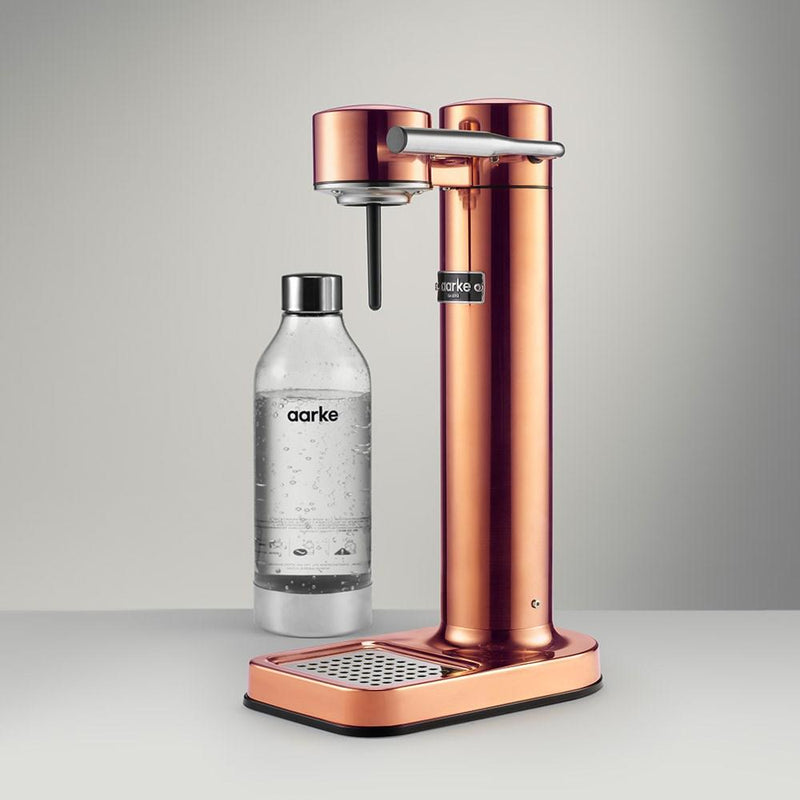 Aarke
Aarke Carbonator 3 - Copper
- Groundbreaking sparkling water maker with a stainless-steel enclosure.

- Includes Carbonator 3, PET Water Bottle, Drip Tray Cover, and Aarke cleaning cloth (gas cylinder not included).

- Thoughtfully originated in 

Sweden.
Product Description
-The Carbonator 3 is an innovative sparkling water maker that comes with a sleek stainless-steel enclosure, featuring a classic Steel finish. When you purchase the Carbonator 3, you'll find the following items included in the box:

• 1 Carbonator 3: The main unit of the sparkling water maker, which is responsible for carbonating the water and creating sparkling water on demand.

• 1 PET Water Bottle: A reusable bottle specifically designed for use with the Carbonator 3. It's made of PET plastic, which is durable and safe for carbonating water.

• Drip Tray Cover: A cover that goes on top of the drip tray, which catches any excess water or spills during the carbonation process. It helps keep your countertop clean and tidy.

• Aarke Cleaning Cloth: A cleaning cloth provided by Aarke, the manufacturer of Carbonator 3, to help you maintain the sparkling water maker and keep it looking shiny and polished.

Note: Gas cylinder not included.
Product Dimensions
Volume - 1 L (800 ml up to the marked filling line)

Weight - 1.680 kg

Length - 41.4 cm

Width - 15.3 cm

Height - 25.8 cm
Care Instructions & Materials
• Note that bottle is not dishwasher safe.
• Polished stainless steel. BPA-free PET water bottle and stainless steel drip tray included. Cordless and electricity-free.
Free Shipping on all orders above 100 OMR, for more information, click here
Free Returns within 15 working days.If you experience any issue with your order, please email on customercare@thebubblewrap.com and for more info click here.