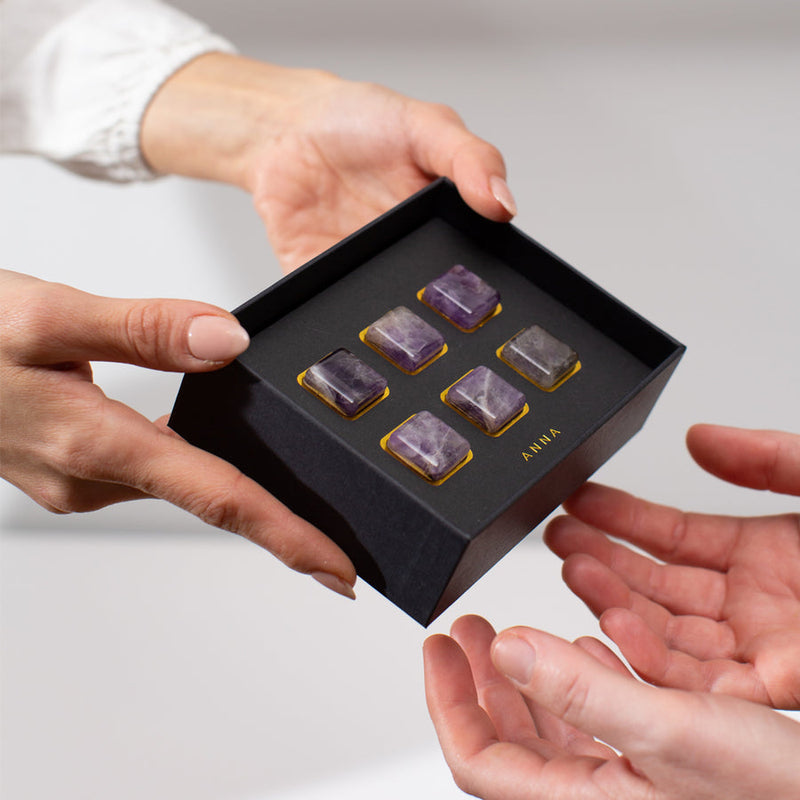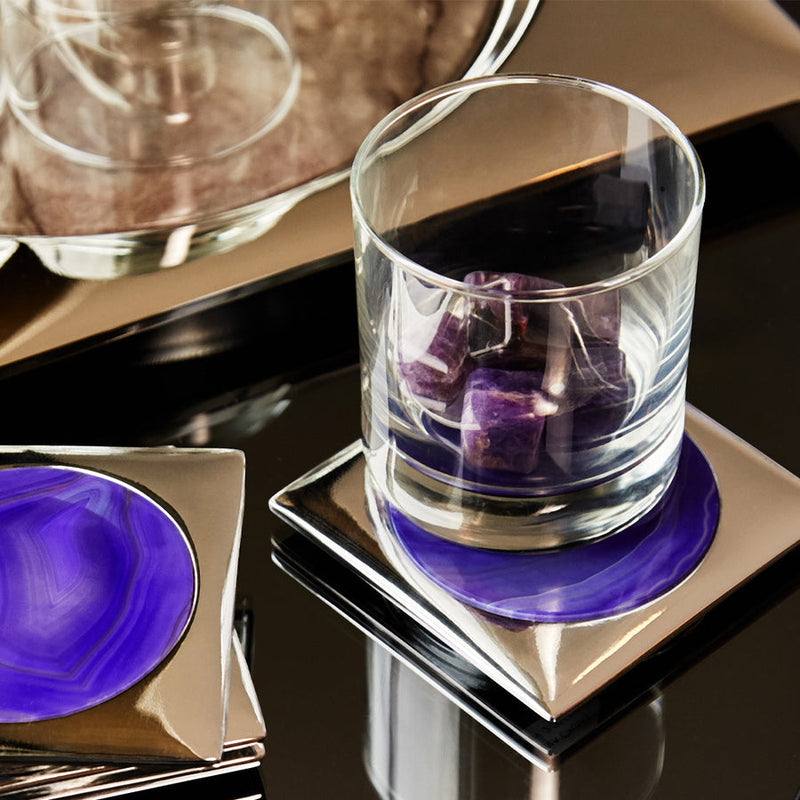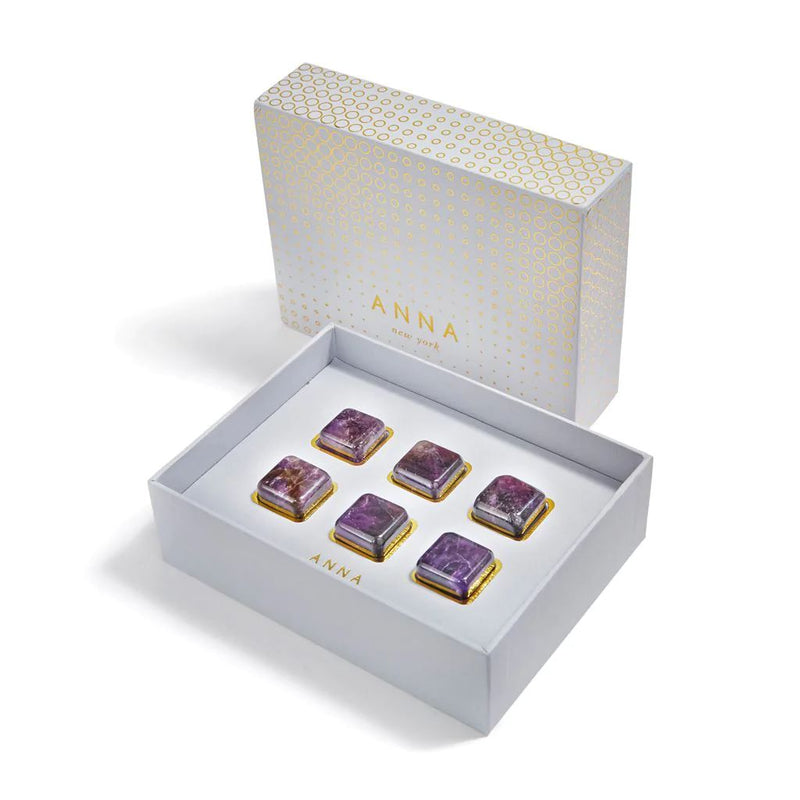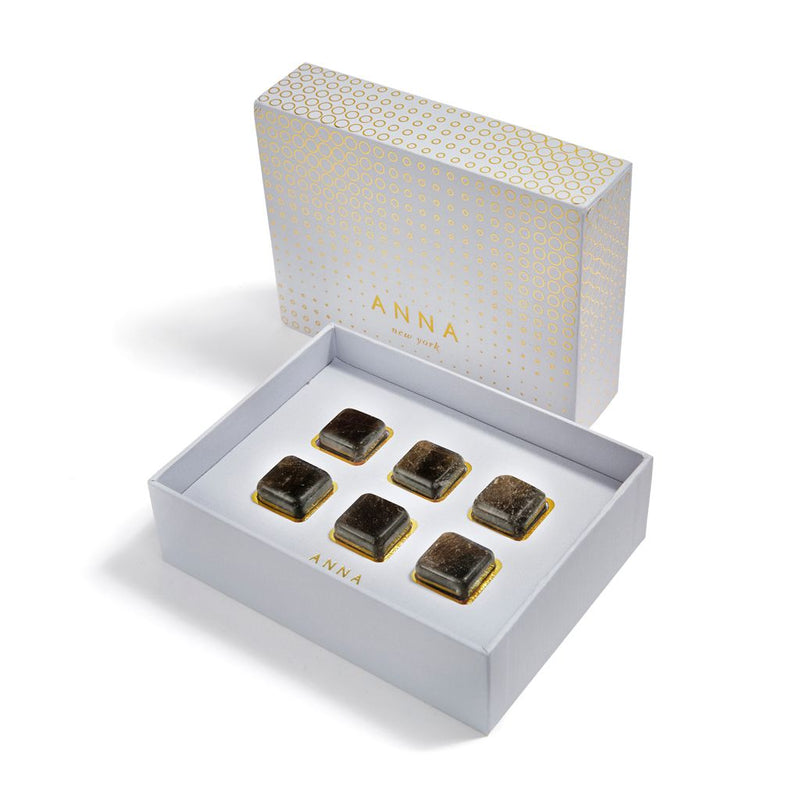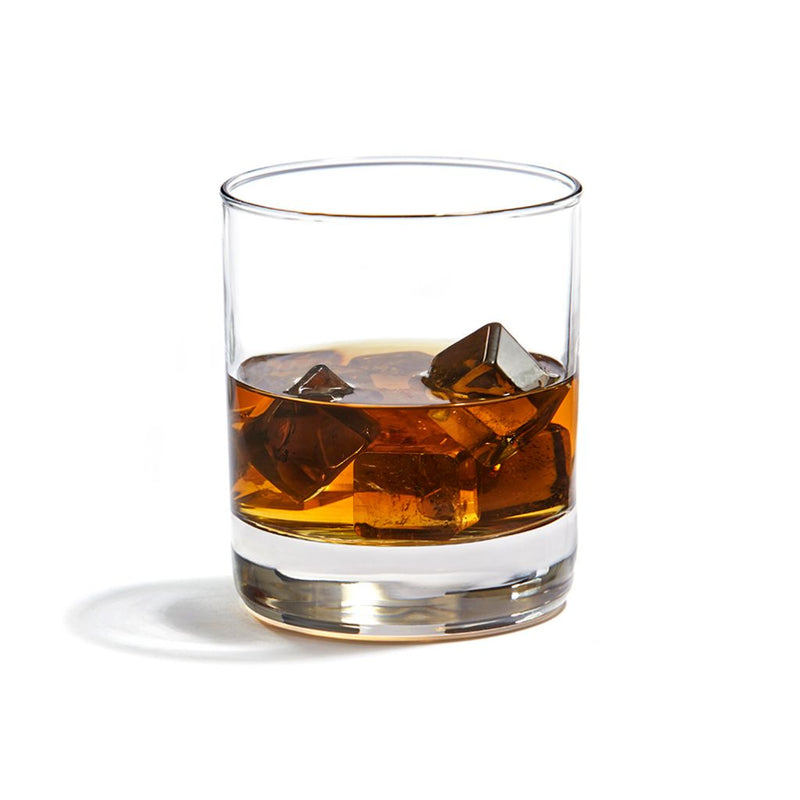 Anna New York
Vida Gems - Set of 6
Enhance drinks with Amethyst S6 Vida Gems. Keep them cool without dilution. Perfect gift or personal delight. Shop today!
Product Description
The Vida Gemstone Cubes are an unusual and fun gift. Hand crafted from Amethyst and Smoky Quartz gems, they keep your drink cool without watering it down. Place in the freezer for four hours, in the included pouch, drop into your drink of choice, and enjoy!
Product Dimensions
Length - 2cm
Width - 2cm
Height - 2cm
Care Instructions & Materials
Smoky Quartz, Amethyst Hand wash with mild, non-abrasive dish soap and soft cloth.
Free Shipping on all orders above 100 OMR, for more information, click here
Free Returns within 15 working days.If you experience any issue with your order, please email on customercare@thebubblewrap.com and for more info click here.