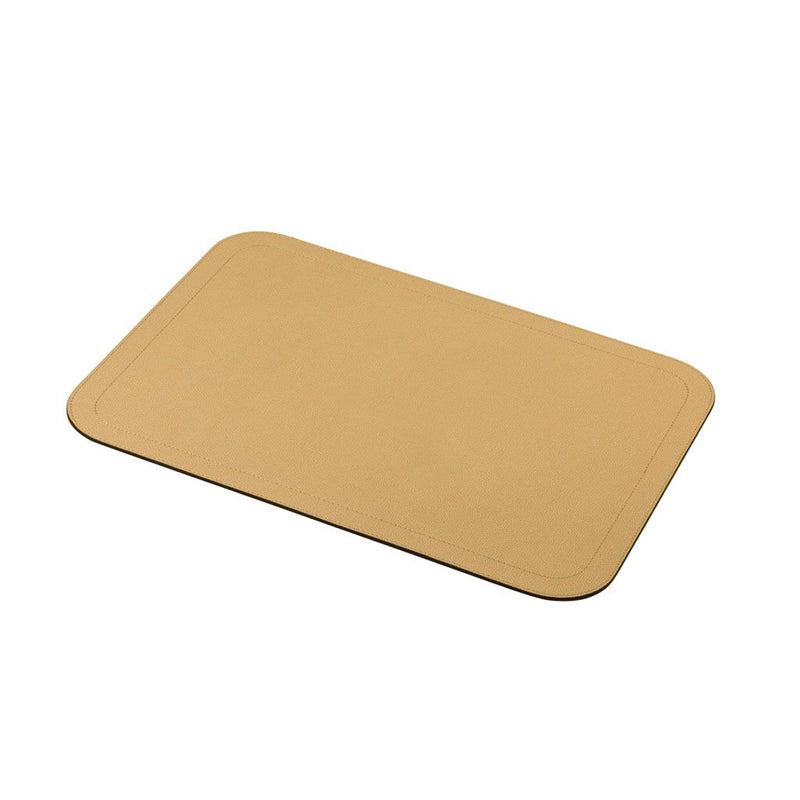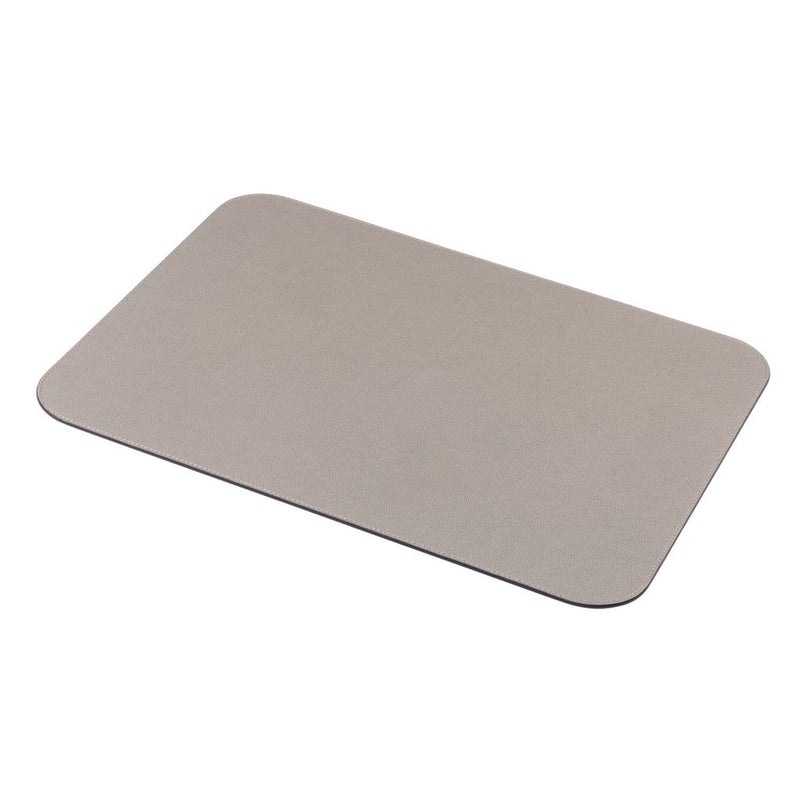 GioBagnara
Vanny Placemat - Small
-Small leather placemat made entirely in Italy.
-It is semi-flexible and conforms to the shape of your table.
-

Thoughtfully originated in Italy. 
Product Description
• The Vanny Placemat - Small is a luxurious and high-quality placemat made entirely of leather. The placemat is semi-flexible, allowing it to easily adapt to the contours of your table and provide a sleek and sophisticated look. The leather used in the production of this placemat is 100% Italian, and the product is hand-made to order in Italy, ensuring the utmost attention to detail and quality.
• One of the most impressive features of the Vanny Placemat is its complete waterproofing. You can rest assured that any spills or stains will not penetrate the leather, making it incredibly easy to clean and maintain. Whether you're hosting a formal dinner party or just enjoying a casual meal with your family, the Vanny Placemat will add an elegant touch to your table setting.
Product Dimensions
Length - 46cm
Widtt - 34cm
Care Instructions & Materials
• We recommend to clean it gently with a soft cloth dampened with warm water and, if necessary, with mild soap.
• All-leather structure. Semi-flexible and waterproof.
Free Shipping on all orders above 100 OMR, for more information, click here
Free Returns within 15 working days.If you experience any issue with your order, please email on customercare@thebubblewrap.com and for more info click here.