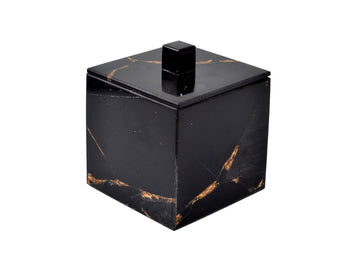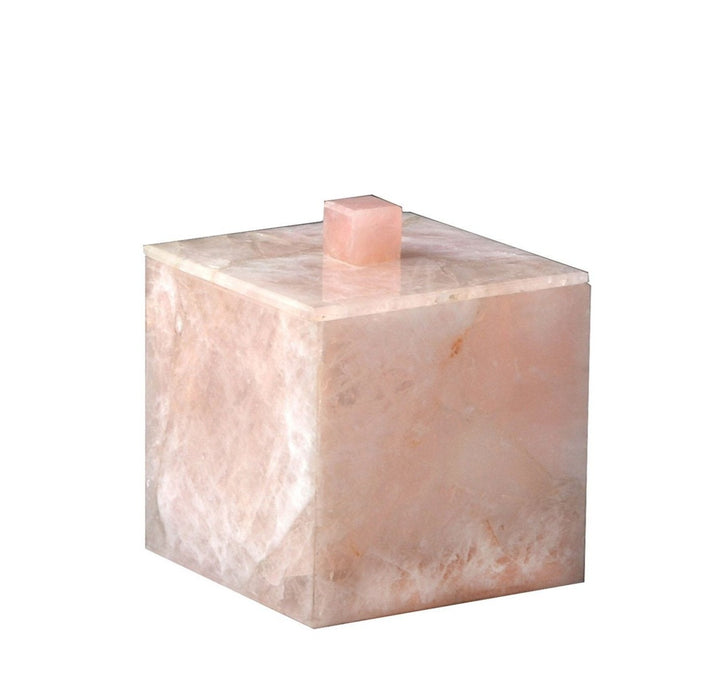 Mike + Ally
Taj Container
-Taj Container: Luxurious addition to Mike and Ally's gemstone bath accessories.
-Sleek design showcases opulent semi-precious gemstones.
-Thoughtfully originated in the US. 

Product Description
• Introducing the Taj Container, a luxurious addition to Mike and Ally's Taj Premium Gemstone Bath Accessories collection. Designed with sleek and understated silhouettes, this container exemplifies the perfect balance between simplicity and opulence, allowing the natural beauty of semi-precious gemstones to shine through in all their splendor. Meticulously handcrafted with the finest attention to detail, the Taj Container showcases the breathtaking allure of natural semi-precious gemstones.
• Each one a unique masterpiece created by the forces of nature. From the captivating patterns of agate to the vibrant hues of amethyst, every gemstone used in the Taj collection brings an element of elegance and individuality to your bathroom space. Elevate your bath organization with the Taj Container and indulge in the pure luxury and unparalleled beauty that it effortlessly exudes.
Product Dimensions
Weight : 1.8 kg
Length : 10.16 cm
Width : 10.16 cm
Height : 10.16 cm
Care Instructions
avoid exposure to direct sunlight and water. Clean using a soft damp cloth. Never use alcohol or solvents to clean.
Free Shipping on all orders above 100 OMR, for more information, click here
Free Returns within 15 working days.If you experience any issue with your order, please email on customercare@thebubblewrap.com and for more info click here.