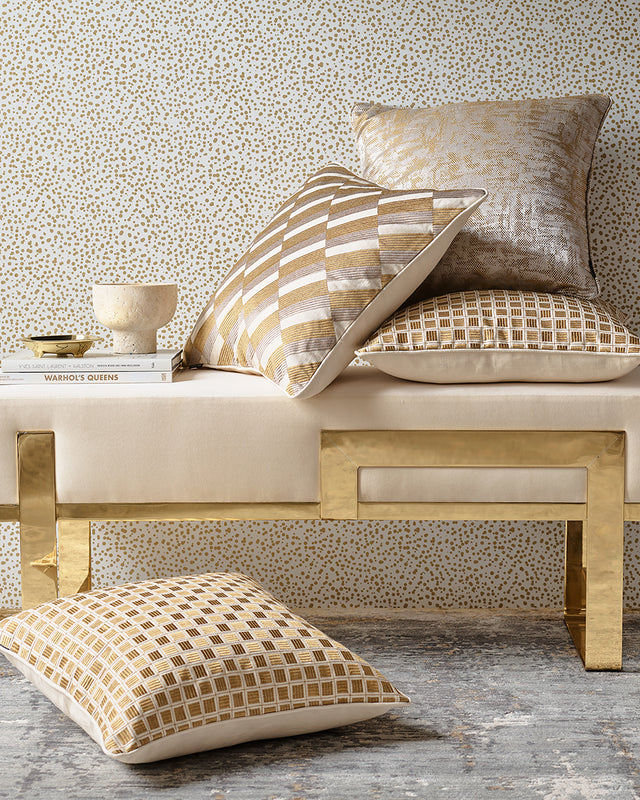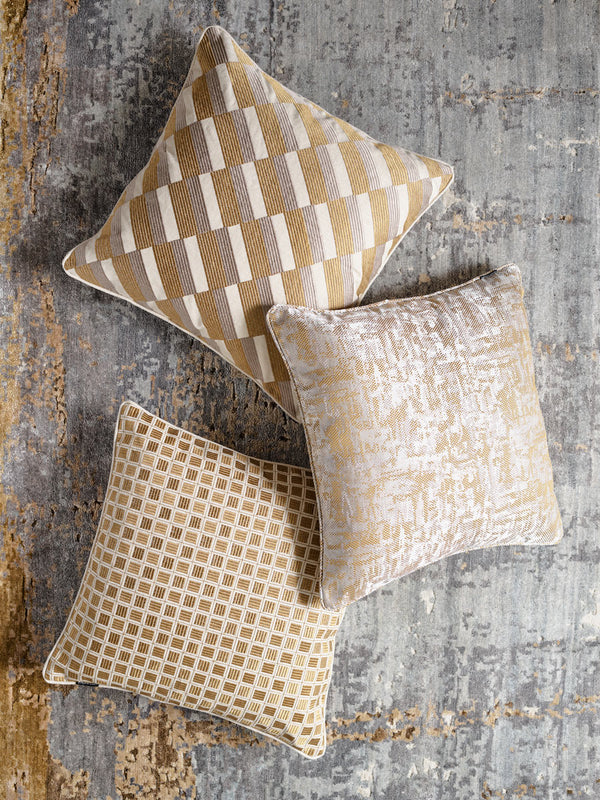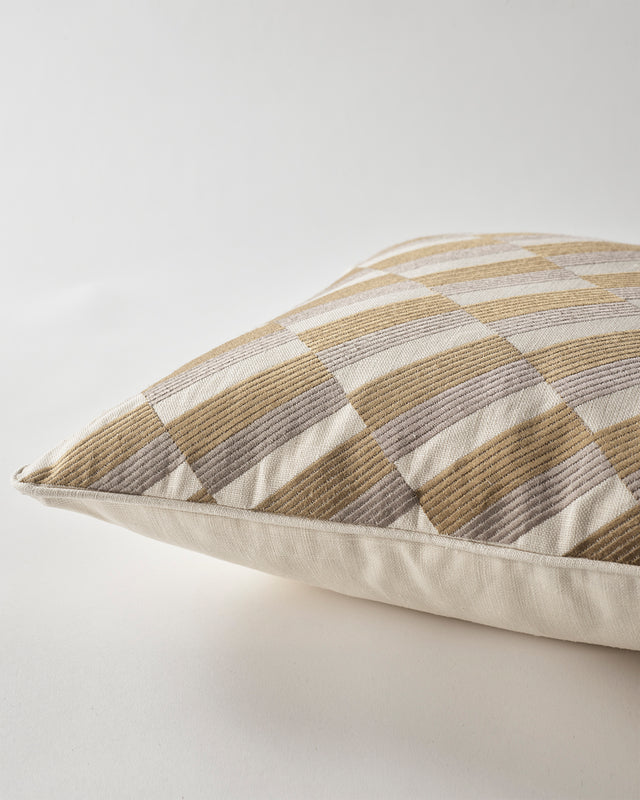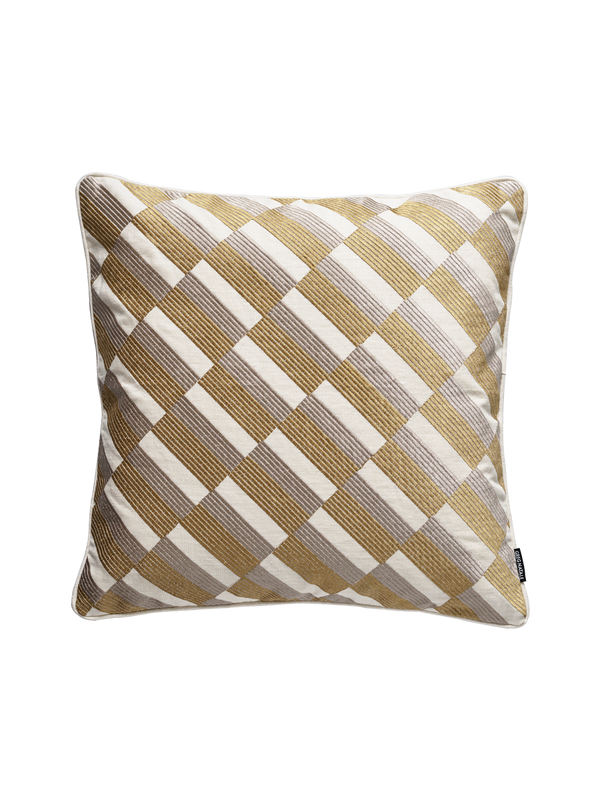 Greg Natale
Sahara Cushion
-It  is a part of the latest décor range by a renowned designer.
-The collection features three pattern stories across four beautiful color palettes.
-

Thoughtfully originated in Australia. 
Product Description
• The Sahara Cushion is the latest offering from a renowned designer in the world of home décor. This collection features three distinct pattern stories that have been expertly crafted across four stunning color palettes, resulting in a range that is both elegant and timeless. The cushions are crafted using a variety of techniques, from meticulously interwoven jacquards to chunkier all-embroidered designs. The attention to detail is evident in every stitch, resulting in a range that is as beautiful to touch as it is to look at.
• One of the standout pieces in the collection is the multi-layered ink-on-linen cushion, which features metallic embroidered spot detailing that adds a touch of glamour to any space. The luxurious materials used in the creation of these cushions ensure that they will stand the test of time, while the timeless design ensures that they will never go out of style. Whether you are looking to add a touch of elegance to your living room or bedroom, the Sahara Cushion collection is sure to delight. With its exquisite craftsmanship and attention to detail, this range is a must-have for anyone who appreciates quality and style in their home décor.
Product Dimensions
Weight : 1.2kg
Length : 50.038cm
Diameter : 50.038cm
Materials
Embroidery on Linen with Piped Edge
Free Shipping on all orders above 100 OMR, for more information, click here
Free Returns within 15 working days.If you experience any issue with your order, please email on customercare@thebubblewrap.com and for more info click here.