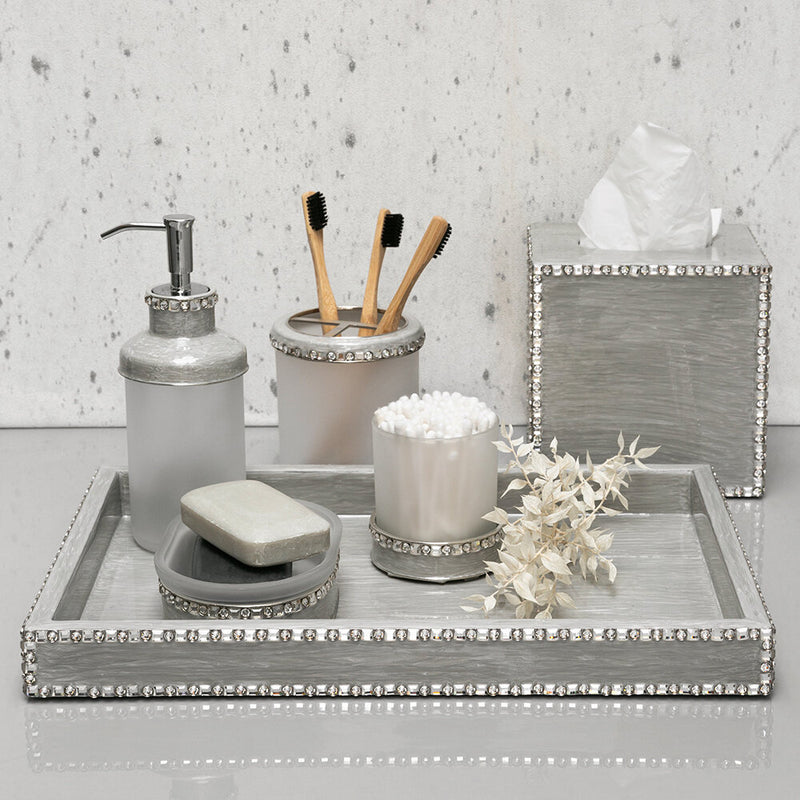 Mike + Ally
Ravello Round Tumbler
-Tailored collection by Mike + Ally inspired by the refined charm of a hillside town.
-Each piece features modular crystals for a sophisticated and modern touch.
-Thoughtfully originated in the US.
Product Description
• Introducing the exquisite Ravello Collection by Mike + Ally, a testament to refined elegance and the allure of the picturesque hillside town. Inspired by Ravello's polished main piazza, this tailored collection showcases the perfect blend of sophistication and modernity. Each meticulously crafted piece features square-cut, modular Swarovski® crystals, reflecting the charm and timeless beauty found in every corner of this stylish destination. From the stunning crystal-studded picture frames to the opulent jewelry boxes, every item in the Ravello Collection exudes a sense of refined luxury.
• Imagine the enchantment of dining al-fresco in Ravello's main square, and let this collection bring that same ambiance to your home, adding a touch of glamour to your living space. The Ravello Collection by Mike + Ally is a true embodiment of sophistication and will captivate discerning individuals seeking to elevate their surroundings with the allure of this captivating Italian town.
Product Dimensions
Weight : 0.4 kg
Width : 8.25 cm
Height : 9.52 cm
Care Instructions
avoid exposure to direct sunlight and water. Clean using a soft damp cloth. Never use alcohol or solvents to clean.
Free Shipping on all orders above 100 OMR, for more information, click here
Free Returns within 15 working days.If you experience any issue with your order, please email on customercare@thebubblewrap.com and for more info click here.