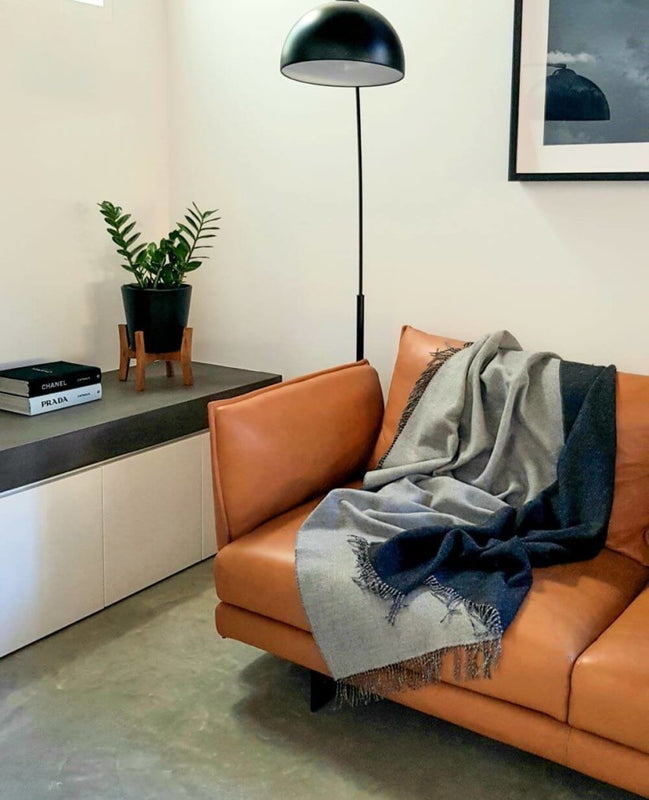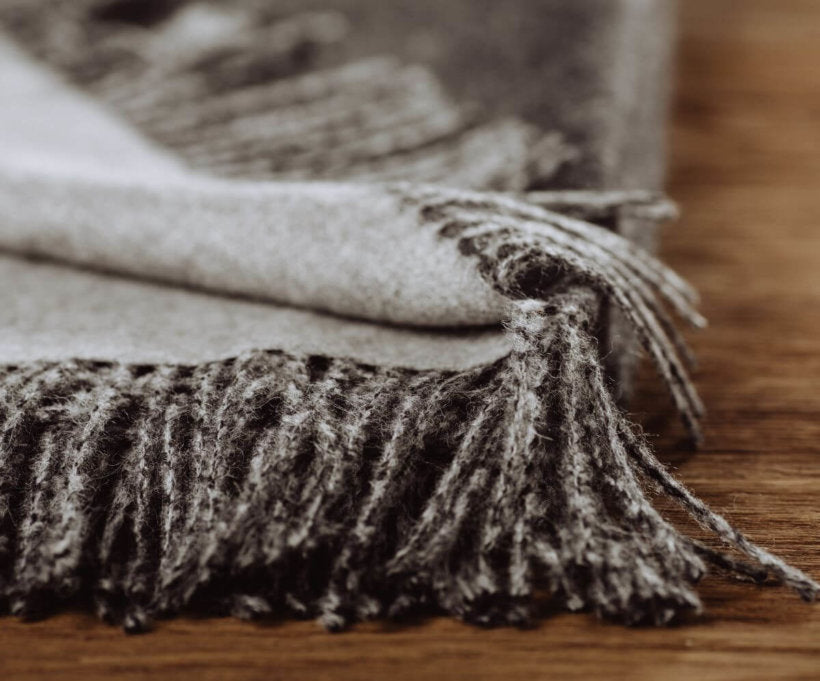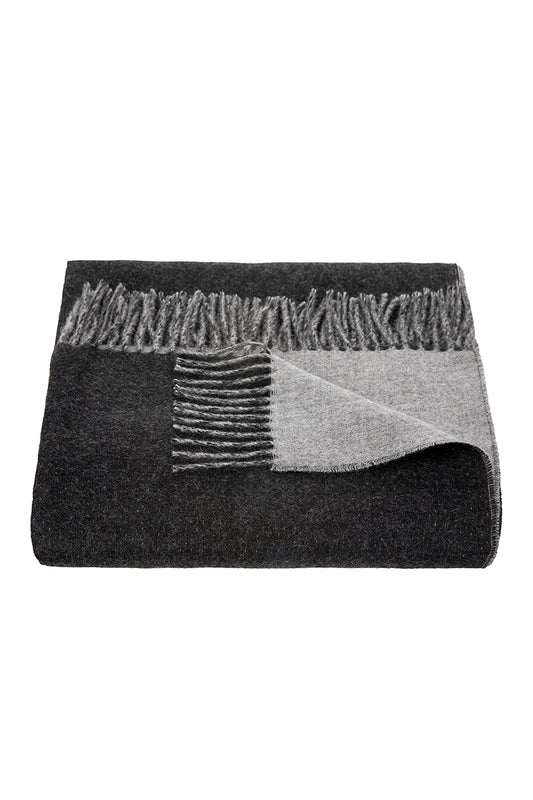 Tuwi
Quilla Throw - Charcoal and Soft Grey
-The throw is double-faced woven, showcasing meticulous attention to detail and craftsmanship.

-This throw is not only a practical and functional item but also a statement piece that adds an element of refinement to any interior.

-Thoughtfully originated in the UK.

Product Description
• Introducing Quilla Throw in Charcoal and Soft Grey, a luxurious addition to Tuwi's Pure Collection. This understated, elegant, and contemporary throw is designed to effortlessly complement modern interiors while providing cozy warmth on chilly evenings. Crafted with meticulous attention to detail, Quilla is a double-faced woven masterpiece that exudes sophistication and style.
• The combination of the charcoal and soft grey hues adds a touch of versatility, allowing it to effortlessly blend into any color scheme. Whether draped over a sofa or layered on a bed, this throw becomes a focal point, showcasing its impeccable craftsmanship and exquisite design. With its exceptional quality and timeless appeal, Quilla Throw is a must-have accessory that brings comfort and aesthetic refinement to any space.
Product Dimensions
Weight (KG) -0.554KG (554G)
Length - 180cm
Diameter - 130cm
Care Instructions & Materials
Dry Clean Only 100% Baby Alpaca
Free Shipping on all orders above 100 OMR, for more information, click here
Free Returns within 15 working days.If you experience any issue with your order, please email on customercare@thebubblewrap.com and for more info click here.