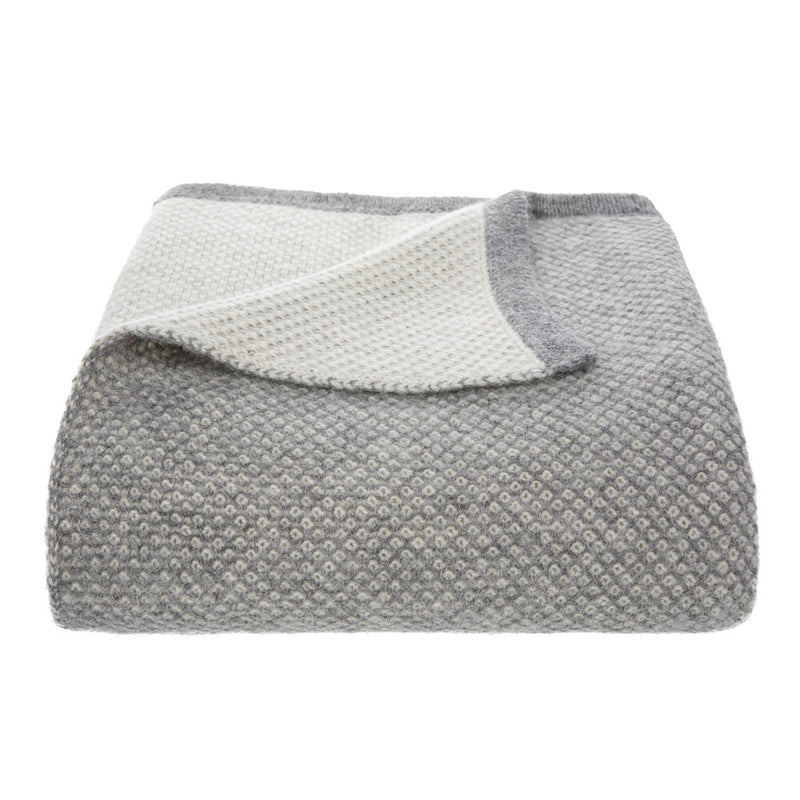 Tuwi
Qori Knitted Throw
-Crafted with meticulous care and made from the finest materials, this throw showcases timeless quality that will stand the test of time.

-Whether as a wedding gift or a special present for yourself or loved ones, the Qori throw is a thoughtful and treasured choice that will be appreciated for years to come.

-Thoughtfully originated in the UK.

Product Description
• Introducing the Qori Knitted Throw from Tuwi's Pure Collection, a truly exquisite and indulgent addition to any home. Crafted with meticulous care, this throw embodies timeless quality, offering unrivaled luxury, softness, and warmth. Made from the finest materials, it envelops you in a cocoon of comfort, inviting you to relax and unwind in style.
• Whether you're seeking the perfect wedding gift that will be cherished for years to come or a special treat for yourself or your loved ones, the Qori Knitted Throw is an impeccable choice. Its timeless design and superior craftsmanship make it a versatile and enduring accent that will enhance any living space.
Product Dimensions
Weight (KG) - 1.120g
Length - 180cm
Diameter - 130cm
Care Instructions & Materials
Dry Clean Only 100% Woollen Baby Alpaca
Free Shipping on all orders above 100 OMR, for more information, click here
Free Returns within 15 working days.If you experience any issue with your order, please email on customercare@thebubblewrap.com and for more info click here.