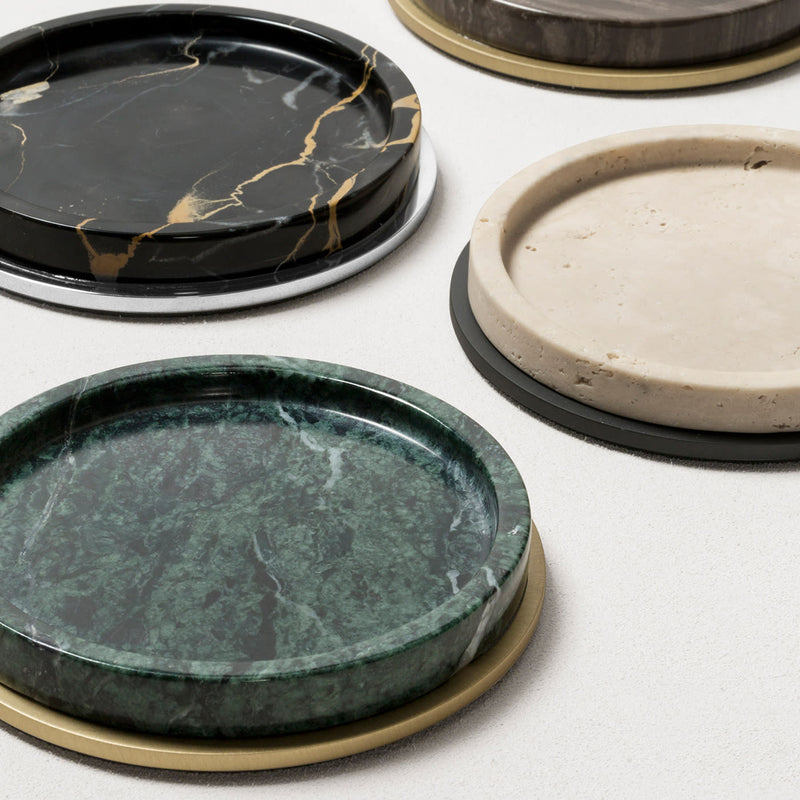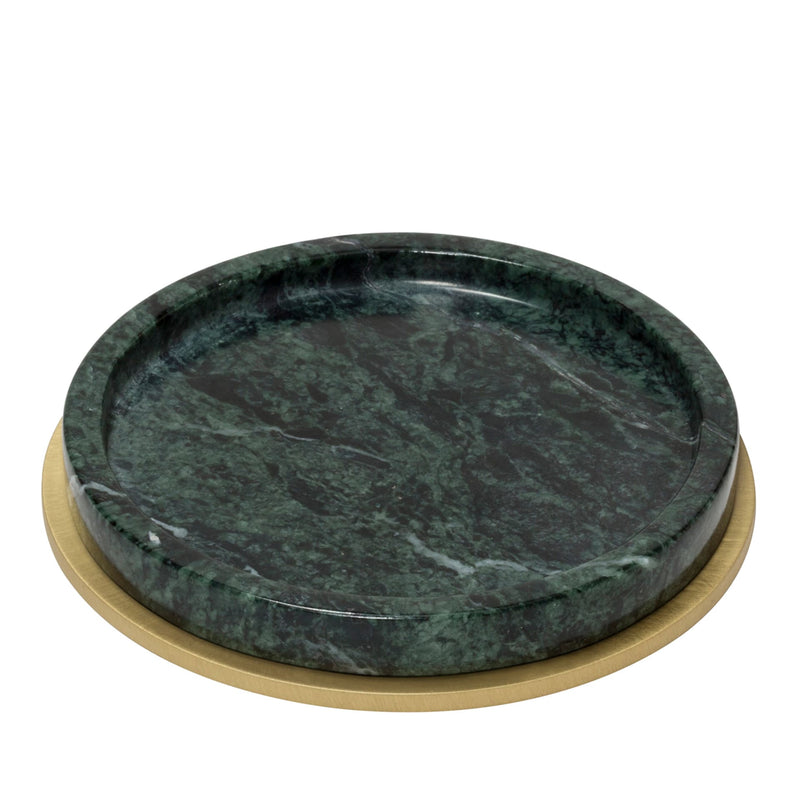 GioBagnara
Positano Marble Bottle Coaster
-It is  an elegant accessory for dining and entertaining.
-It features a high-quality marble structure and a sleek metal base frame.

-Thoughtfully originated in Italy. 
Product Description
• The Positano Marble Bottle Coaster by Gio Bagnara is an exquisite and elegant accessory designed to enhance your dining or entertaining experience. This coaster combines the timeless beauty of marble with a sleek metal base frame, resulting in a stunning piece that effortlessly complements any decor style. The marble's smooth surface provides a stable and secure resting place for your bottles, preventing any wobbling or tipping.
• To enhance functionality and practicality, the coaster is equipped with a non-slip waterproof rubber base underneath. This feature not only ensures a firm grip on the surface it's placed on but also protects your furniture from potential moisture or condensation that may accumulate on the bottle.
Product Dimensions
Diameter - 12cm
Height - 1.5cm
Care Instructions & Materials
• We recommend to clean it gently with a soft cloth dampened with warm water and, if necessary, with mild soap.
• Marble structure featuring a brass base frame .Non-slip waterproof rubber base underneath.
Free Shipping on all orders above 100 OMR, for more information, click here
Free Returns within 15 working days.If you experience any issue with your order, please email on customercare@thebubblewrap.com and for more info click here.