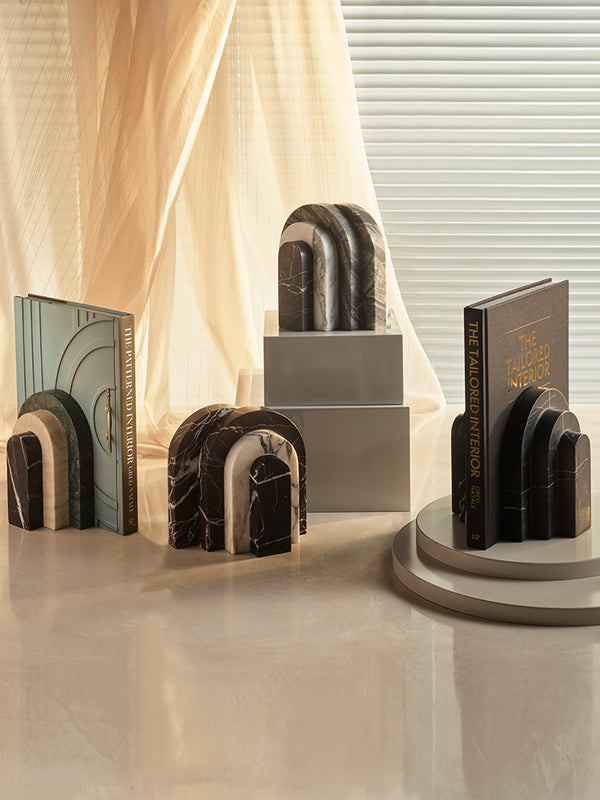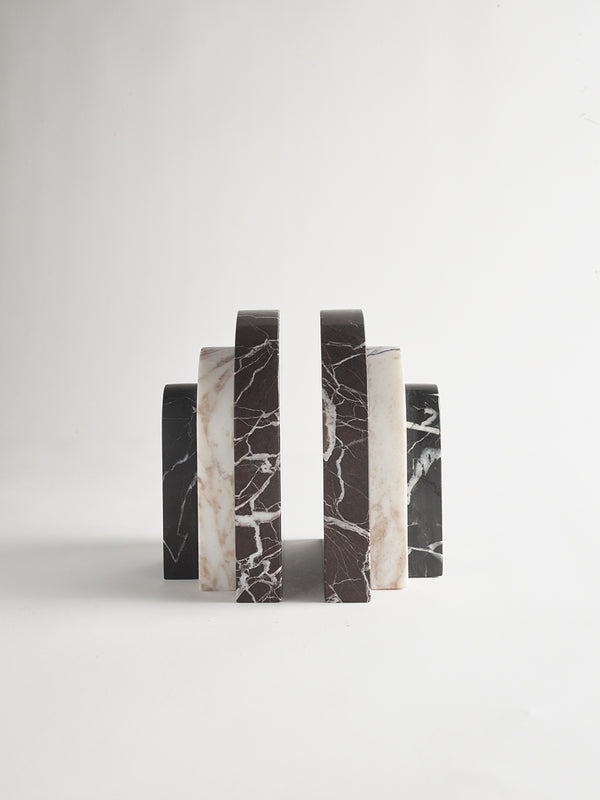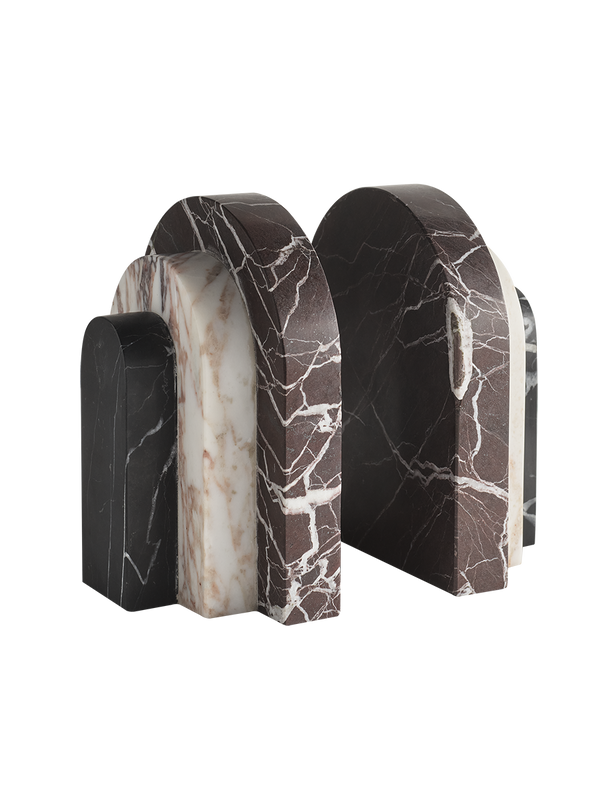 Greg Natale
Palazzo Bookends Merlot, Viola & Nero
- A fusion of decorative function and natural beauty.
-Inspired by Rome's Colosseo Quadrato: Nods to the repeated arches of the iconic Colosseum.
-

Thoughtfully originated in Australia. 
Product Description
• Introducing the Palazzo Bookends Merlot, Viola & Nero, a stunning fusion of decorative function and the captivating beauty of nature's own vibrant building block, marble. These bookends are more than just a practical accessory; they are a testament to rich architectural history and an embodiment of timeless elegance. Not only do these bookends hold your beloved books upright with stability and grace, but they also serve as works of art in their own right.
• Their smooth, polished surfaces invite touch and provide a tactile experience, while their sturdy construction ensures durability and longevity. Whether you display them in your study, living room, or office, the bookends make a bold statement. They effortlessly blend classic design elements with a contemporary twist, making them suitable for various interior styles. From traditional to modern, these bookends will elevate any space with their refined aesthetic.
Product Dimensions
Weight : 6.4kg
Length : 14.986cm
Diameter : 7.62cm
Height : 18.034cm
Materials
Marble
Free Shipping on all orders above 100 OMR, for more information, click here
Free Returns within 15 working days.If you experience any issue with your order, please email on customercare@thebubblewrap.com and for more info click here.