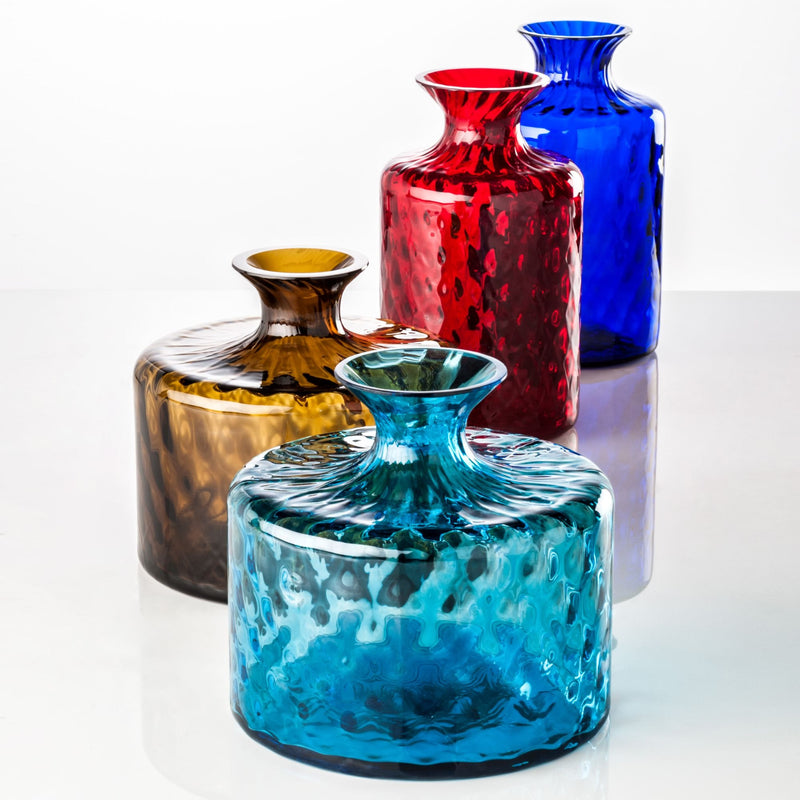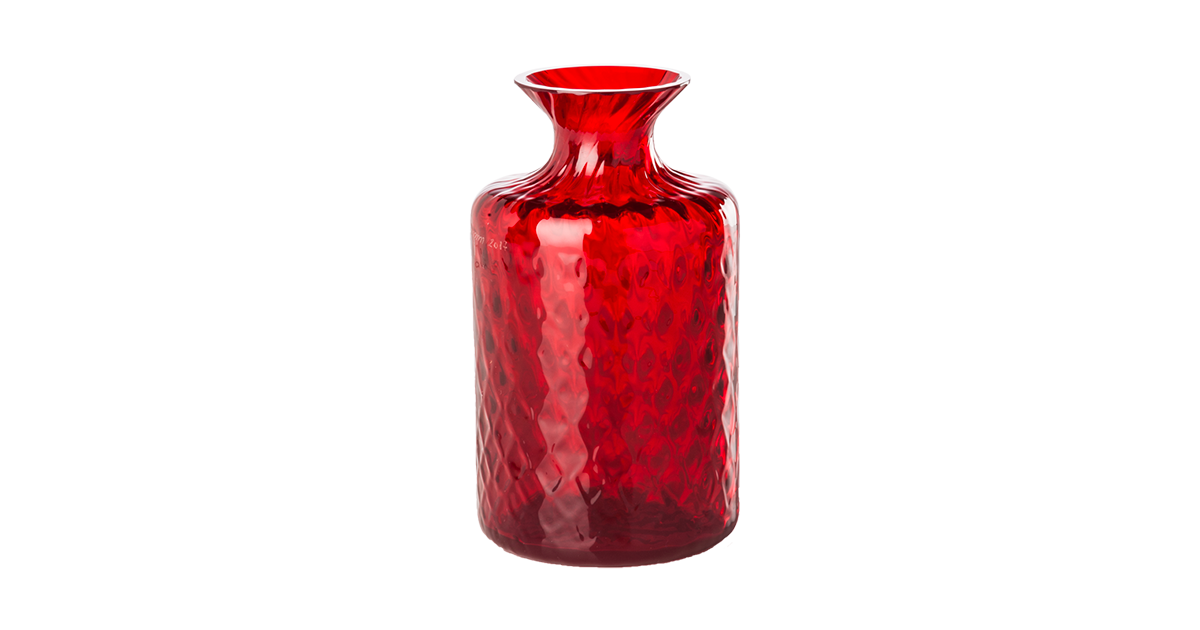 Venini
Monofiori Carnevale - Red
- Inspired by iconic designs, the Monofiore Carnevale vases are crafted using the Balloton technique, creating a distinct crossed relief optical effect on the surface.

- Each vase is individually handcrafted, with glass blown into traditional metal molds, resulting in a lively and colorful piece that exudes a celebratory atmosphere.

- Thoughtfully originated in Italy.
Product Description
• The Monofiori Carnevale - Red by Venini is a captivating and exquisite piece of art that beautifully captures the essence of Venetian glass craftsmanship. Handcrafted with meticulous attention to detail, this stunning decorative object showcases Venini's renowned expertise in glassblowing techniques. The vibrant red color of the glass adds a bold and striking touch to any space, infusing it with a sense of energy and elegance.
• The swirling patterns and delicate curves of the piece create a mesmerizing visual effect, reflecting light in enchanting ways. Whether displayed as a standalone centerpiece or as part of a curated collection, the Monofiori Carnevale - Red is a testament to the timeless allure of Venetian glass artistry and a true embodiment of Venini's legacy of excellence.
Product Dimensions
Weight - 0.4kg
Diameter - 9cm
Height - 16cm
Materials
The blown glass is worked by hand with the traditional balloton glassmaking technique in which a metal mold is employed to achieve an effect in crossed relief.
Free Shipping on all orders above 100 OMR, for more information, click here
Free Returns within 15 working days.If you experience any issue with your order, please email on customercare@thebubblewrap.com and for more info click here.