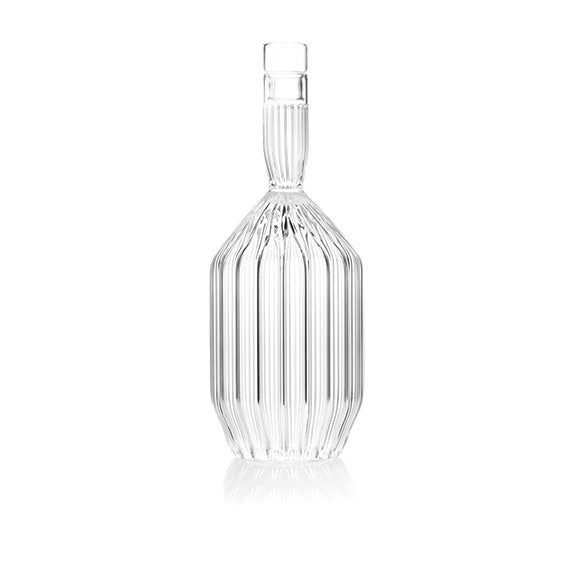 fferrone
Margot Decanter Clear
Unveil the Brilliance with Margot Clear Decanter and elevating Your Pour with Crystal Clarity and Timeless Elegance.
Product Description
• The Margot Decanter is a piece of glassware that is widely regarded as exceptionally beautiful. It is crafted by hand, without the use of molds, by skilled glassblowers who bring their expertise to every detail of its form. The decanter features a glass cap that produces a pleasing chime when opened or closed, adding an auditory element to its elegance.
• It is designed to hold and aerate wine, whiskey, or any other spirit to bring out its full flavor profile. Its unique shape and texture are intended to enhance the drinking experience, making it an excellent addition to any home bar or dining room. This exquisite piece of glassware is perfect for marking special occasions, such as weddings, anniversaries, and other milestone events.
Product Dimensions
Diameter - 10cm
Height - 27cm
Care Instructions & Materials
• Oven, microwave, and dishwasher safe for everyday use.
• Borosilicate Glass
Free Shipping on all orders above 100 OMR, for more information, click here
Free Returns within 15 working days.If you experience any issue with your order, please email on customercare@thebubblewrap.com and for more info click here.