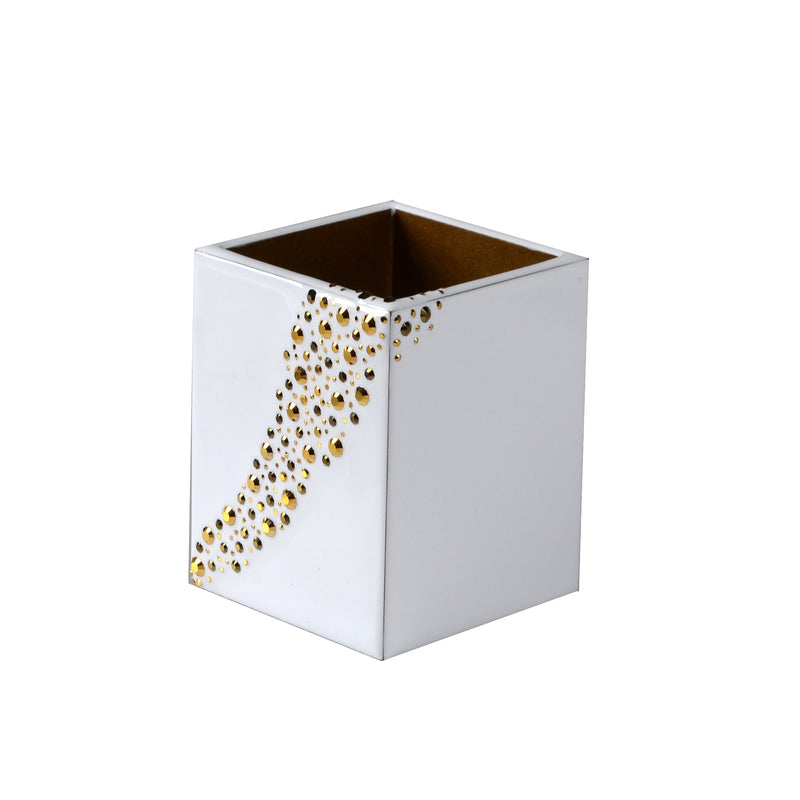 Mike + Ally
Jazz Brush Holder
 -A luxurious bathroom accessory from the Jazz Collection.
-Crystals grow more graceful with time in this collection.
-Thoughtfully originated in the US. 
Product Description
• Introducing the Jazz Brush Holder, a stunning addition to the Jazz Collection that embodies timeless elegance and luxurious design. Crafted with meticulous attention to detail, this exquisite bathroom accessory showcases a perfect fusion of functionality and opulence. The Jazz Brush Holder features a generous array of electroplated crystals that gracefully arch from the front to the top and side, creating a captivating visual display that is sure to enhance any bathroom decor.
• With its unrivaled beauty and graceful charm, this brush holder is a true statement piece that will bring a touch of sophistication and glamour to your daily grooming routine. Experience the allure of crystals that never go out of style, and embrace the enchanting allure of the Jazz Collection.
Product Dimensions
Weight : 0.4 kg
Width : 8.25 cm
Height : 10.7 cm
Care Instructions
avoid exposure to direct sunlight and water. Clean using a soft damp cloth. Never use alcohol or solvents to clean.
Free Shipping on all orders above 100 OMR, for more information, click here
Free Returns within 15 working days.If you experience any issue with your order, please email on customercare@thebubblewrap.com and for more info click here.