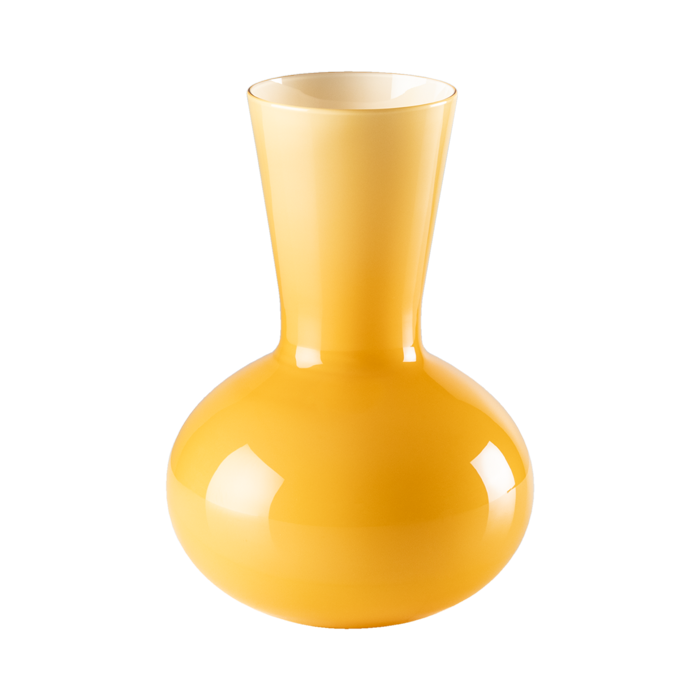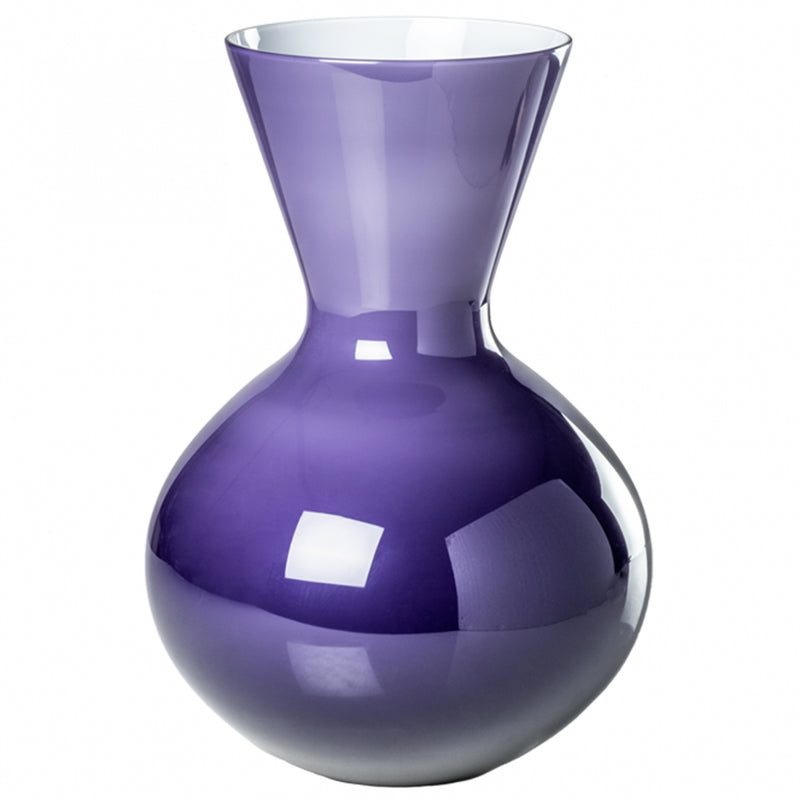 Venini
Idria Vase
- The Idria vase by VENINI reimagines ancient Greek water vessels in glass, preserving their timeless beauty.

- With a design inspired by tradition and crafted in 2016, this exquisite vase is a testament to VENINI's ability to blend the past and present.

- Thoughtfully originated in Italy.
Product Description
• The Idria Vase by VENINI is a breathtaking embodiment of elegance and craftsmanship, offering a contemporary reinterpretation of the ancient Greek water vessels in mesmerizing glass form. This exquisite piece showcases the fusion of classical inspiration and modern artistry, capturing the essence of timeless beauty. Meticulously handcrafted by skilled artisans, the Idria Vase boasts a delicate and graceful silhouette, reminiscent of the iconic amphoras of ancient Greece.
• Its translucent glass body, with its smooth and luminous surface, radiates a sense of ethereal luminosity, effortlessly capturing and reflecting light. The vase's intricate details, such as meticulously crafted handles and intricate patterns, pay homage to the rich history of Greek pottery, adding a touch of historical depth to its contemporary design.
Product Dimensions
Weight - 1.35 kg
Diameter - 16.5 cm
Height - 23cm
Materials
Obtained by overlapping milk-white and other types of glass, the opalino glass is hand-blown and hand-crafted.
Free Shipping on all orders above 100 OMR, for more information, click here
Free Returns within 15 working days.If you experience any issue with your order, please email on customercare@thebubblewrap.com and for more info click here.