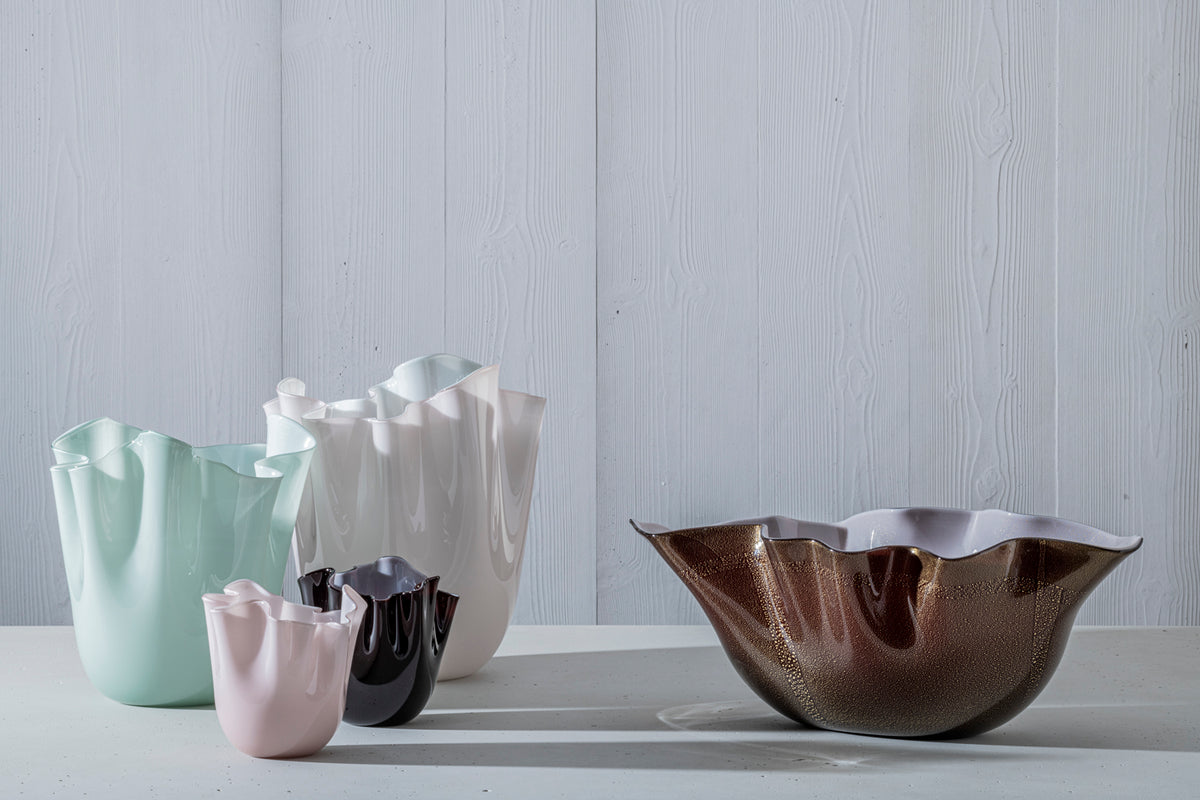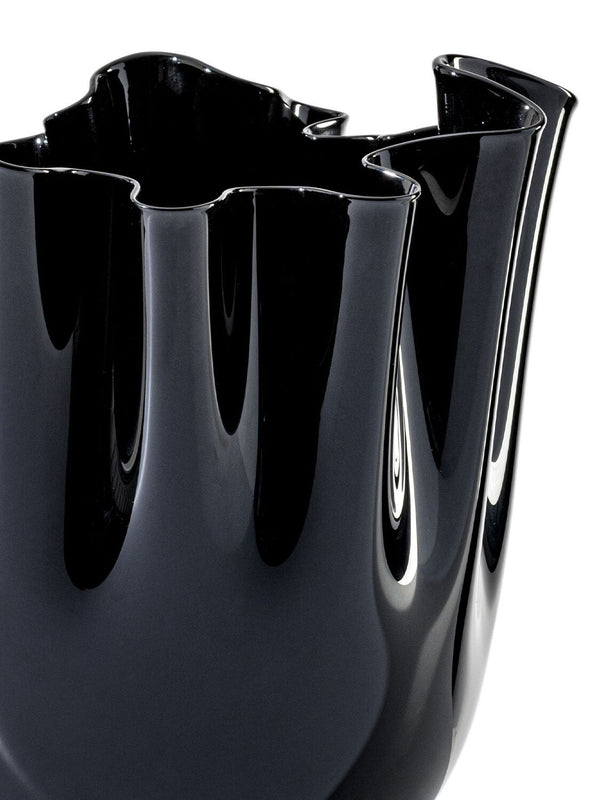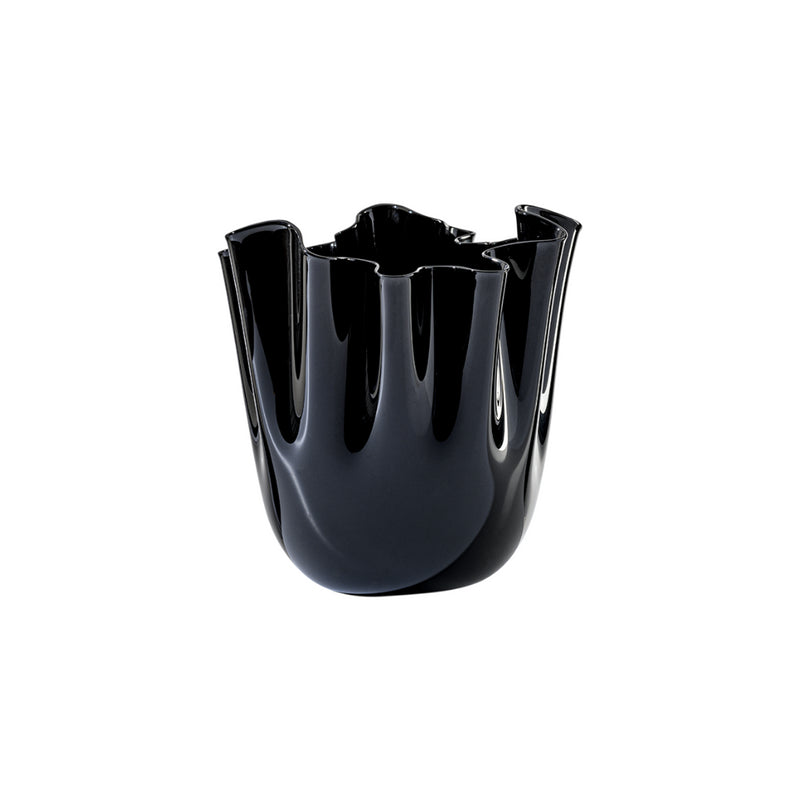 Venini
Fazzoletti Opalino Vase - Black
- The Fazzoletto Opalini showcases a one-of-a-kind color created through an exclusive reinterpretation of the 15th-century Opalini technique.

- Designed by the visionary artist Fulvio Bianconi, the Fazzoletto Opalini's incomparable shape evokes the graceful movement of swaying skirts, ensuring each piece is truly unparalleled and unmatched.

- Thoughtfully originated in Italy.
Product Description
• The Fazzoletto Opalino Vase in Black is a mesmerizing piece of art that beautifully combines history and innovation. Inspired by the ancient Opalini technique from the 15th century, this vase showcases a stunning and unique color that is achieved through an exclusive reinterpretation. The deep black hue exudes elegance and sophistication, making it a captivating centerpiece for any space.
• The expert craftsmanship is evident in the delicate folds and curves of the vase, resembling a graceful handkerchief, or "fazzoletto" in Italian. With its timeless design and rich color, this Vase is a true masterpiece that adds a touch of allure and luxury to any interior decor.
Product Dimensions
Weight -1.7kg
Diameter - 23cm
Height - 31cm
Free Shipping on all orders above 100 OMR, for more information, click here
Free Returns within 15 working days.If you experience any issue with your order, please email on customercare@thebubblewrap.com and for more info click here.